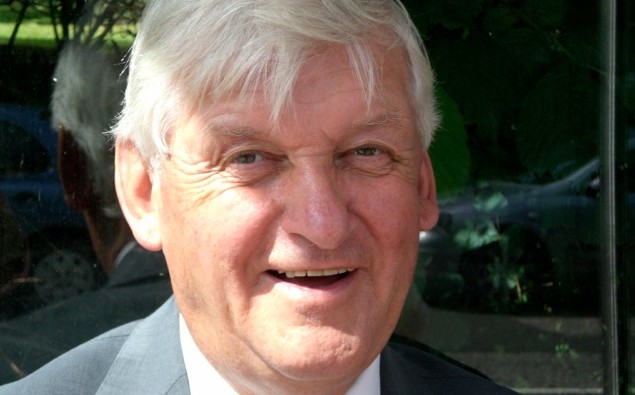 Dr John Caldwell, a Tayside teacher who was a former depute rector of Arbroath Academy, has died at the age of 80.
Born in Glasgow in 1936, he was educated at the High School of Glasgow, where he excelled in athletics and rugby, becoming senior sports champion in 1954.
After leaving school he attended Strathclyde and St Andrews universities qualifying with a BSc, PhD in Exact Sciences.
He did a post Doctoral Fellowship with the National Research Council in Ottawa between 1962-64.
Dr Caldwell worked in Esso Research, Oxford from 1964-65 and ICI Ltd, Grangemouth from 1965-67 before moving into teaching at Morgan Academy, Madras College, Grove Academy and Auchmuty.
He was appointed depute rector at Arbroath Academy in 1981 where he started the Berlin exchange which ran for 21 years, both before and after the fall of the Wall.
He retired in April 2001.
Married to Erica, he has four sons from his first marriage and three grandchildren.
He was a member of Arbroath Rotary Club and his interests included playing golf at Panmure and Carnoustie, fine wines and poetry and jazz – especially Sidney Bechet and Chris Barber.
His great scientific hero was James Clerk Maxwell.
Rotary Club president David Miller said: "John will be sadly missed, both in our club where he was a popular member and in District 1010 where he was a past Assistant District Governor, District and Scottish Sports Officer and Conference Registrar.
"John was a very active and knowledgeable member of our club.
"He joined Rotary in 1998 and over the years he served in a number of senior positions becoming president in 2005-2006.
"While president, he instigated the move for our club to twin with the Rotary Club of Dreux in France, a relationship which continues to this day.
"At the start of the current Rotary year he was elected club treasurer, a post he relinquished as his illness sadly progressed, and in February this year, he was awarded a Paul Harris Fellowship, the highest honour Rotary can bestow."