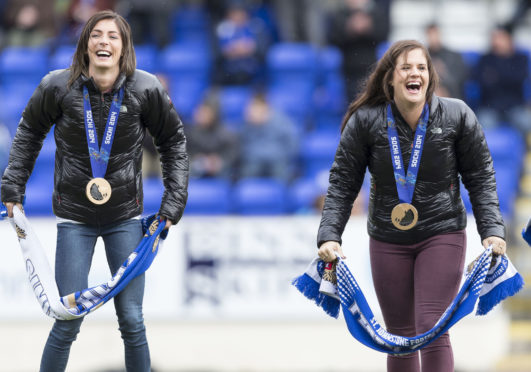 There isn't long now until our season gets underway.
We're flying out to Canada on Tuesday for a three-week trip.
It's the first time in my career that I'll have travelled there for three tournaments in a row but I think it will be the right choice for us.
Firstly, it gives us an early chance to get the points we need to be in the Grand Slam events.
And secondly, it will hopefully help us gel quickly as a new team.
We've all played with each other at some stage but not in this new line-up.
It feels like a good balance.
I'll be skipping as usual. Lauren Gray moves up to third, which will make full use of her skills as a great hitter.
Jen Dodds will now be second – she's one of the strongest sweepers in the world and is a great shot-maker as well.
And Vicky Wright will be our lead. People who don't know much about curling think it must be the easiest position to play but it's so important. Those first few shots set up the end.
We're all happy with our roles and after probably coming back to train a wee bit too early this summer, we're definitely raring to go in competition. Trust me, it feels like we've been practising forever!
* I'm glad that the announcement of the new performance director for curling has been made.
It's a key role in British Curling and Nigel Holl certainly seems to have an impressive CV from his time working with athletics and netball, as well as the Scottish Institute of Sport.
They have taken their time but there's nothing wrong with that if you choose the right candidate.
I said when the position became vacant that I thought some sort of curling background was important this time around and Nigel has got that.
I know that because I played against him in the Stirling Super League a few years ago.
Maybe he's forgotten who won but I haven't!
* Full credit to the European Tour for taking a hard-line on slow play.
It is a huge problem in golf and I think Bryson Dechambeau may have done the sport a huge favour by bringing it to a head with his antics lining up a putt a couple of weeks ago.
Enough was enough.
Shot deductions is the only way to get the professionals to change their ways and hopefully it will filter down to speed up play in monthly medals across the country.
Seeing a couple of golfers at the women's Scottish Open walk to the next tee while a golfer was still finishing off on the green proved to me that the vast majority of the pros have got as tired of slow play as the spectators.
* I couldn't believe it when I was told McDiarmid Park was 30-years-old.
I can't remember who St Johnstone were playing but I was first taken there when I was about six with my dad and my brothers.
I probably remember the popcorn more than the football from that day!
I've been plenty of times since but my stand-out memory has to be going out on the pitch to show off my Olympic medal.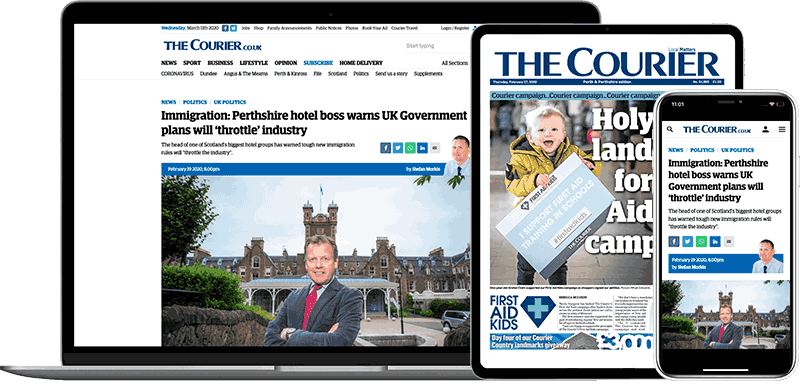 Help support quality local journalism … become a digital subscriber to The Courier
For as little as £5.99 a month you can access all of our content, including Premium articles.
Subscribe