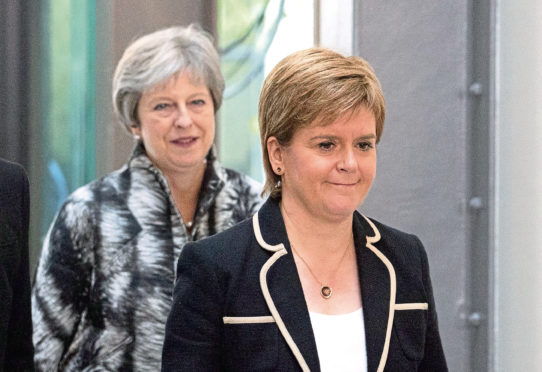 The world's view of Britain is shaped as much by cultural and sporting events as by politics and international conflict, according to Neil MacGregor, who has made a programme, As Others See Us, currently being aired on Radio Four.
Given the past year of political upheaval, it is a relief that we are not judged solely on the performance of our elected representatives. If MacGregor's documentary had focused only on Europe (he takes in India, Egypt, Nigeria and Canada, as well as Germany), perhaps politics would have swamped all other issues.
As we start 2019, can we expect a calmer 12 months ahead? Of course not! With Theresa May's Brexit deal due to be voted on in mid-January – if the date is not changed again – and exit from the EU looming in March, the only safe prediction to make is that more chaos will ensue.
The four possible scenarios, outlined by the Financial Times shortly after the EU referendum in June 2016, included a hostile divorce, a clean break, an amicable transition and a change of heart, in which Brexit is averted.
Incredibly, we still don't know what our future relationship with Europe will look like, this close to leaving the EU. All four of the above outcomes are still contenders, although there is unlikely to be much that is amicable in the final agreement.
This reflects the politics at home, more than those in Europe, where the member countries have at least reached some consensus over Britain's withdrawal.
Would anyone be bold, or naïve, enough to predict an outbreak of co-operation in the House of Commons in 2019?
Given the divisions among Conservatives over Brexit, it seems more probable that other parties will decide what happens next.
Faced with the prospect of a "no deal" if May fails to secure victory in the meaningful vote in a fortnight, Remain MPs on the Labour benches, along with the Lib Dems, might take the pragmatic path.
If they could be persuaded to accept May's deal, the transition would begin to look like a reality, the business community would be satisfied, and Britain could move on.
It is hard to see any change in 2019 in the behaviour of the zealots of the European Reform Group, but since they are a minority in parliament, and with diminishing support in the country – following the disruptive antics of the likes of Boris Johnson and Jacob Rees-Mogg in 2018 – they will have less opportunity to set the political agenda.
At the other extreme, more marches are planned by the People's Vote, who cling to the hope that the Brexit referendum can be reversed.
The FT said in 2016 that the option to stay in the EU will probably remain well into late 2018 or 2019, even after Article 50 is invoked, and this is still the case – if MPs voted down May's deal, if she lost her authority to govern and resigned, prompting a general election.
Is this what Britain wants? Voters made clear in 2016, although by a slim margin, their desire to leave the EU, but people can change their minds.
That is why it would be in all our interests if politicians introduced legislation in 2019 to ensure that any future referendum that concerns constitutional change, in any part of the UK, needs a two thirds majority to succeed.
As we have discovered in the painful Brexit process, separation affects everybody, and mostly not in a good way.
In Scotland, predictions are easier. We can expect more of the same from our political leaders, which is more complaining about the wickedness of Westminster and more insisting that Scottish nationalism is the solution to all our problems.
This is despite the fact that 2018 brought a weight of evidence, in 13 opinion polls carried out during the year, confirming that Scots do not want independence.
The succession of polls showed that backing for the Union is virtually unchanged since 2014, when 55% voted No to secession.
Maybe if the SNP had to persuade more than 75% of the electorate of their case, rather than 50%, as the present law over referendums stands, they would direct their energies elsewhere.
However, Nicola Sturgeon has already signalled her campaign plans for 2019, announcing in November that she would reveal early this year her intentions for a second independence vote.
Brexit confusion has provided her with an excuse to delay staging a new ballot, which she knows she can't win, but nationalist activists grew increasingly restless in 2018.
So here's a prediction: by this year's end, Sturgeon will be out of office, having dithered over a referendum and lost her grassroots' loyalty.
And May will remain in Number 10, having survived, just, the many revolts, and won a stunning compromise.