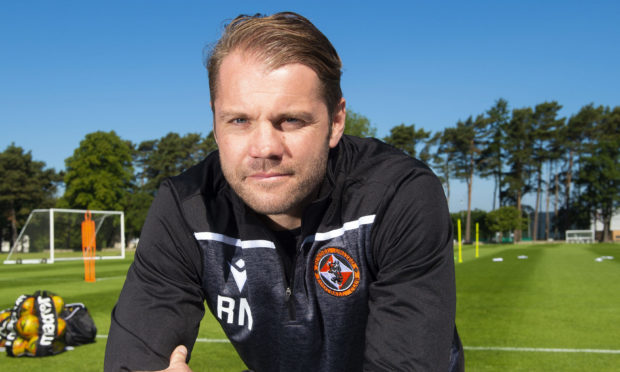 Celtic will win the Premiership title this season on their way to 10 in a row.
Their financial muscle ensures that no-one else, including Rangers can match them for depth and quality. The Championship though as always, is a much tighter affair to call.
Dundee, Dundee United, Partick Thistle, and Dunfermline, all look to be much stronger than the competition in terms of the strength of their playing staff.
Those four clubs are the leading contenders for a league which can be as brutal as it is competitive, but while all four outfits look stronger than the rest, the gap in overall quality is only one of degree and isn't the width of the Grand Canyon.
This is a league where reputations and stature, can be humbled and shrunk on a windswept afternoon under dark foreboding skies.
For the favourites there are perils around every corner.
The savvy managerial nous of Dick Campbell will ensure that his Arbroath side are formidably fearsome opponents at Gayfield, while John Robertson's Inverness team will ensure that every game is a scrap to the bitter end.
In short there are no mugs in this league and the four favourites will be required to test every fibre, every muscle, and every ounce of determination, to emerge triumphant over a nine month marathon, which will determine who makes it to the top league.
I watched Dundee last Sunday and was impressed with their slick movement and speed of thought.
Manager James McPake is also building a fine inclusive team spirit, bonding burgeoning youth with valuable experience.
His first season in charge as a boss will be a major test as he puts into practice his experiences as a youth coach.
He has plenty of knowledge around him to tap into and I've a feeling that the young manager, who has his feet firmly on the ground, but with energy and enthusiasm to burn, could prosper.
Robbie Neilson missed out due to the strength of Ross County last season, and there will be extra pressure this season to ensure that united finish as top dogs.
Some Tannadice supporters are critical after an opening which has seen United knocked out of the League Cup, and playing with only one up front, and in what they say is a fairly laborious style.
Sporting Director Tony Asghar has publicly accepted that the defeat to the part-timers of East Fife was not acceptable, and there's arguably a greater expectation on United than any other club in the division.
Styles of play though are a manager's domain and every boss will stick with the formations and approach which he believes suits his squad and their strengths.
Football management isn't operated by committee, which is fortunate, since it would be anarchy trying to pick a team on the basis of thousands of opinions, which often fluctuate depending on the amount of drink consumed, before offering them.
The dreams have now been dreamt by fans and players alike – in a few weeks we'll have a clearer view of whether they may come true, or are destined to be a nightmare.
Let the fun begin.