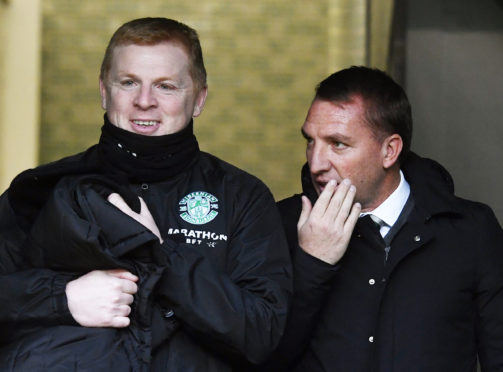 When you're discussing Brendan Rodgers and Neil Lennon the phrase that sums it all up is – timing is everything.
For Brendan, if he had waited a few more weeks and left Celtic for Leicester in the summer his reputation with the club and its fans would have been secured.
There would have been a strong chance of a treble treble and even if he didn't complete the full set, his record would have been remarkable.
And, all but a few supporters would have understood his decision to go back down south after three full seasons in Scotland.
By going when he has, his legacy will be a different one.
Yes, you can't argue with the invincible season and the double treble but the way in which he has departed Celtic Park leaves a lot to be desired. This is the business end of the season.
The speed of it suggests this has been bubbling away in the background for a while.
I've only met Brendan a couple of times at charity games but it's clear that he's a big personality and a very talented coach.
He's been a breath of fresh air up here and if the league titles keep coming at Celtic, perhaps the raw anger of the fans just now will go and they'll just remember the good times.
What I will say is that he'll find it hard to enhance his CV at Leicester.
It's a club I played at and it a big club. But nobody is ever going to replicate what happened a few years ago.
The perception seems to be that mid-table or just below the top six isn't good enough, and that they want to be breaking into that top six.
I just can't see that happening.
Man City, Liverpool, Man United, Chelsea, Arsenal and Spurs are too far ahead of the rest.
Going back to the timing of the Celtic story, who would have thought a few weeks ago that Neil Lennon would find himself back in charge at Parkhead?
What an opportunity this is for Lenny.
People have said that he might not cope being back in the Old Firm cauldron but I'm not having that.
He's been through the toughest times he'll know – the bullets and the attacks – and he's come through the other side.
The Lenny I saw a week or so before he left Hibs was more relaxed than I've ever known him.
He'll have a point to prove and I wouldn't be at all surprised if he gets the job long-term.
* A loss of nearly half a million pounds is never a good thing, whichever way you dress it up.
But the situation at Dundee hasn't really changed – as long as the Americans are committed to the club, everything is fine.
And, by letting Jim McIntyre basically wipe out a whole team mid-season, they've proved that they are.
But I am hoping that they show they can turn a profit sooner rather than later.
PS The annual accounts have shown that the transfer of Jack Hendry brought in just over £500,000 …..so I guess my club record fee of £1.2 million hasn't been topped after all!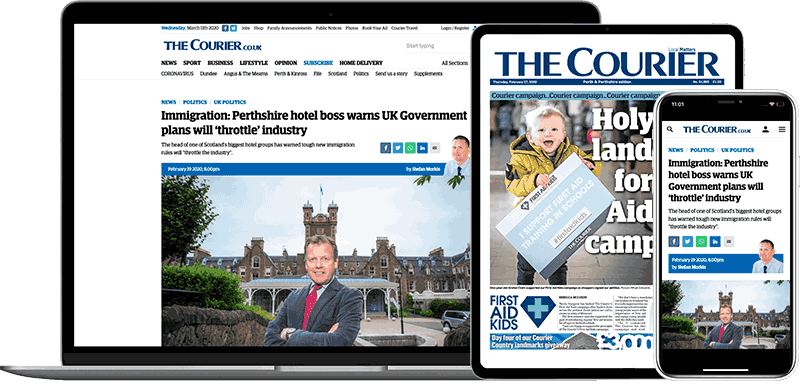 Help support quality local journalism … become a digital subscriber to The Courier
For as little as £5.99 a month you can access all of our content, including Premium articles.
Subscribe