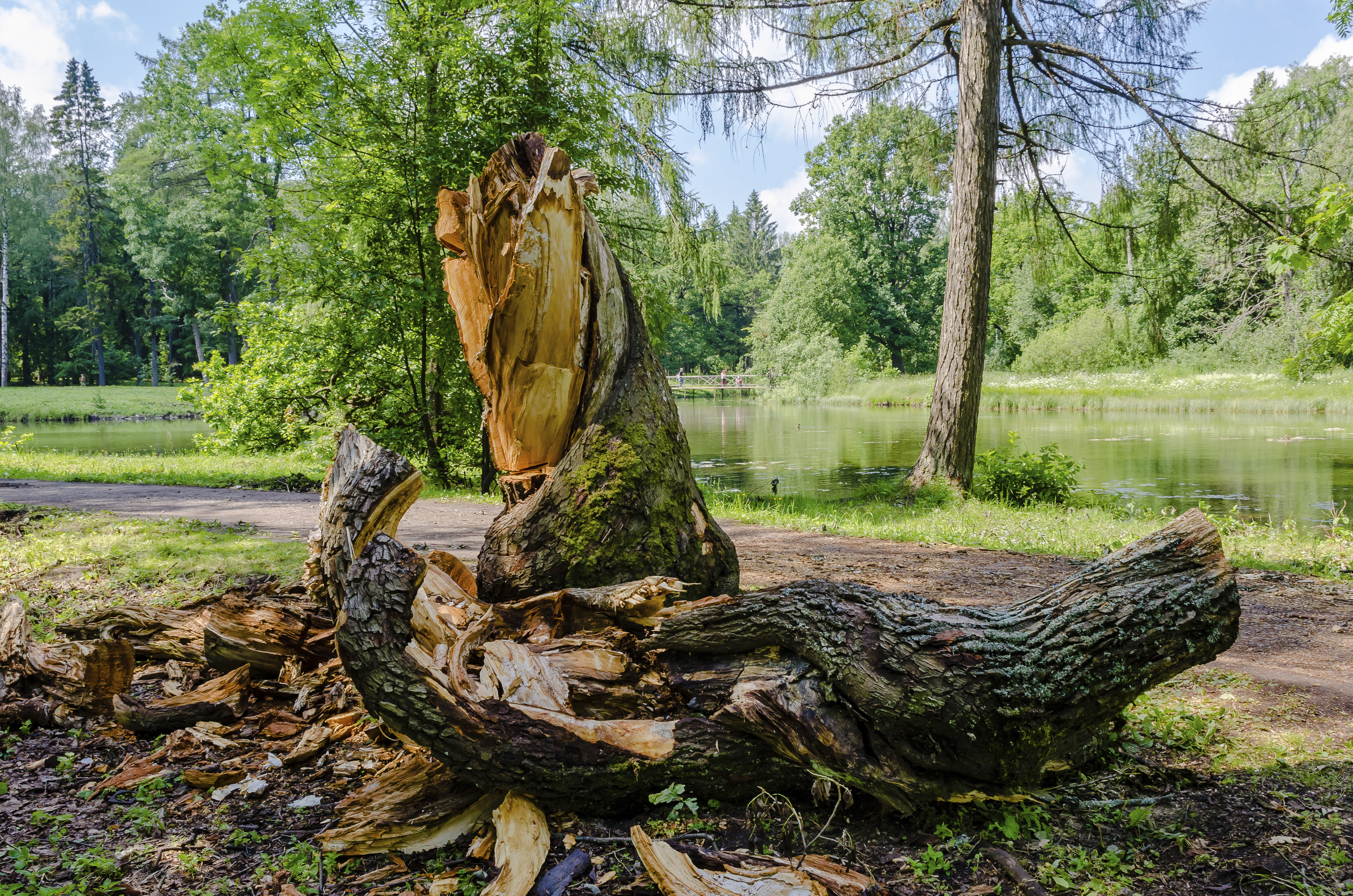 In this week's mind-numbing adventure, coorie doon under the covers as we report how … The Curse of Rab strikes again.
Yup, I'm afraid that I make yon Tutankhamen look like an amateur when it comes to spreading ill-luck among the lieges, both human and non-human. Pour yourself a pint of sherry as I tell the tale of how I brought about the death of a tree.
If you're familiar with my oeuvre, you'll know that I have five or six favourite trees on and around the suburban hill wherein I am wont to wander. Possibly the most aesthetically pleasing of these stands half-way up a slope. I always stop to admire it.
The other day I did just that. It was a day in what is termed an Indian summer. That is to say, clement weather in autumn, which is what we have had for the past few years, while the actual summers have been grey and dreadful. Never mind Indian summer, it is my contention that we should rename the seasons in Scotland: autumn, winter, spring and rubbish.
Back to the hill: a gentle breeze ruffled the leaves of the beautiful arboreal creature before me, as I stood communing mentally with the beastie in something like the Vulcan mind-meld out of Star Trek, ken?
As usual, however, my mind drifted and I started worrying about my future, and wondered what was to become of me. Then I brought myself back to the pleasant green reality of the hill, apologised to the tree, and reassured it: "Still, at least you will be here. You are safe and have a good future ahead of you."
Somewhere in the distance, a solitary bell tolled and a wolf howled at the heavens. A few days later, I was back waddling among the Arcadian acres and stopped as usual to admire the tree.
To my horror, someone had painted the rubric "X7" on its trunk in bright orange paint. This was troubling. Surely, the powers that be hadn't earmarked my bonny tree for destruction? Surely, this was just a temporary identification marker or graffiti sprayed by bucolic neds?
On getting home, I emailed a query to the ranger service, and was horrified to be told in return that the tree was indeed marked for destruction. It had Dutch Elm Disease, for which there is no cure and which cannot be allowed to spread. I was told that all the places that had taken no such measures now had no elms at all.
Aghast. That's what I was. I hadn't even known the tree was an elm. Despite having shelves of books on how to identify a tree, I cannot get any of it into ma heid.
But into ma heid now came the awful thought: I tell the tree it has a fine, safe future and, within days, it is earmarked for destruction. I tell you, the Government should employ me in some military capacity, wishing the enemy well, which is bound to lead to its destruction.
I do not know how I can ever look that tree in the bole again. I may have to take an alternative route on my rambles, wearing a hood and keeping my eyes downcast – lest the Curse of Rab strikes again.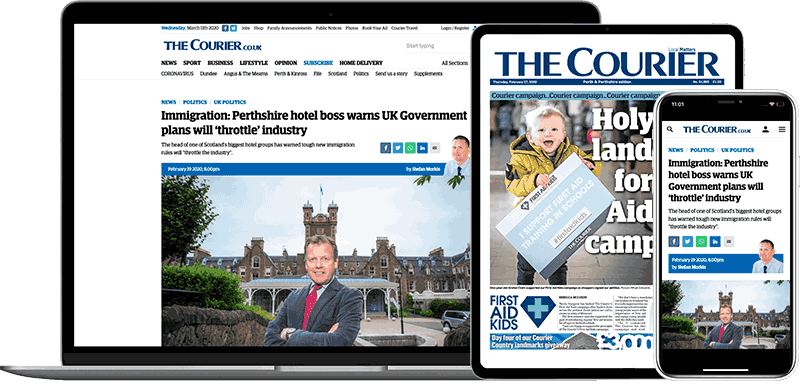 Help support quality local journalism … become a digital subscriber to The Courier
For as little as £5.99 a month you can access all of our content, including Premium articles.
Subscribe