An English-born Conservative has said the "true mask of nationalism has slipped" after a political rival posted a video threatening to send him homeward.
Clackmannanshire councillor Graham Lindsay – who is hoping to be selected as the SNP's candidate for the Ochil and South Perthshire constituency currently represented by Luke Graham – used the phrase on his Facebook channel ahead of this Friday's hustings.
He said in the video, show above this article: "I believe I'm the right person to expose Luke and his harmful policies, and send him homeward."
Mr Lindsay currently serves on Clackmannanshire council's people committee, responsible for education.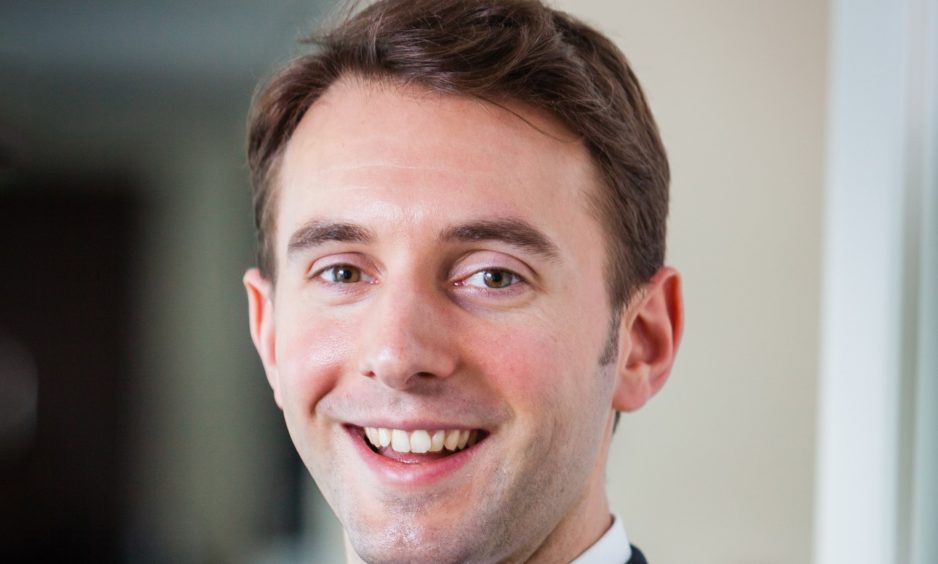 Mr Graham, whose staff recently received death threats at his office constituency, said the type of nationalist language was "unwanted" in Ochil and South Perthshire.
He echoed sentiments voiced by Conservative MP for Angus Kirstene Hair in The Courier regarding comments made by Prime Minister Boris Johnson at Westminster and said he would continue to call out inappropriate language on all sides.
He said: "I was surprised and disappointed when I heard Councillor Lindsay's comments and to be honest it appears the mask hiding the true nationalism of the SNP has slipped.
"He has since said he meant 'send me back to Perth' but the truth is he is continuing to use a phrase like 'send someone home'.
"The vast majority of people told to 'go home' are people of colour or ethnic minorities and it is unacceptable."
Mr Graham said he was concerned about the use of words like "betrayal" and "traitor" by the First Minister and Mike Russell MSP, and by his own party's prime minister's use of "surrender".
"One of my staff members has been told she would be 'hanged' in an independent Scotland while another was followed into a shop and told to go back to England, even though she was born in Scotland," he added.
"I regularly receive emails telling me to go back to England – but when it is an elected councillor who is responsible for overseeing education in Clackmannanshire, then this needs to be called out."
Mr Lindsay did not respond to a request for comment by The Courier.
The prime minister was criticised last week for his use of the phrase "surrender bill" to refer to the act passed to avoid a no-deal Brexit.
In a hot-tempered debate in the Commons last Wednesday, he told one MP her concerns about aggressive language were "humbug" and another that the best way to honour murdered MP Jo Cox was to "get Brexit done".
Writing in The Courier on Tuesday, Ms Hair said she was one of the most abused MPs in the country and received threats on a weekly basis.