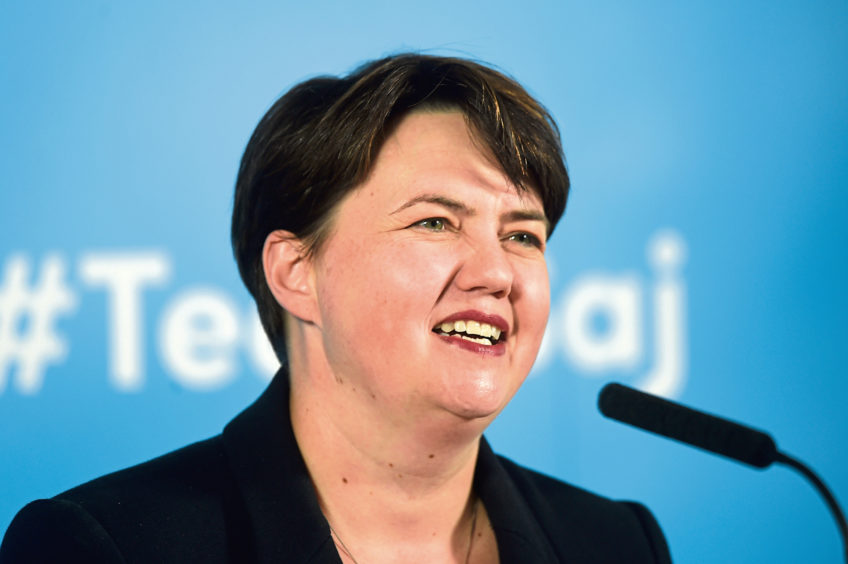 Former Scottish Conservative leader Ruth Davidson has been named chair of a mental health advisory group for ITV.
Ms Davidson will take on her unpaid role while serving as a back-bench MSP.
The group will meet four times a year to bring ideas, feedback and provide practical advice and is supported by mental health charities Mind and Young Minds and Scottish Action on Mental Health in Scotland.
In her position Ms Davidson will advise the broadcaster on how best to protect the mental health and wellbeing of participants and audiences in its shows.
The Fife-raised MSP stepped down as leader in the summer, citing a desire to spend more time with her young family. She also said the prospect of another referendum filled her "with dread".
Sources at the time also talked of her difficulties in supporting Prime Minister Boris Johnson's no-deal Brexit.
She has talked about her own experience on living with poor mental health during her time as Tory boss.
Ms Davidson said: "Television can have a huge impact on people's lives and on the life of the nation. Creating a culture which supports the mental health of one another is so important and ITV and STV's position means they can make a real difference in working towards this goal.
"During my time as party leader I tried to ensure the issue of mental health in Scotland was at the top of the political agenda.
"Now, as a back-bencher, I'm looking forward to working on the ground to deliver real improvement.
"For far too long, Scotland has failed to talk enough about the importance of mental health.
"Putting it at the top of the national agenda is something we can all get behind, no matter our political allegiance.
"It is a subject with a particular personal resonance and I hope to champion that cause over the coming months and years.
"Television can have a huge impact on people's lives and on the life of the nation.
"I'm excited to be involved in ITV and STV's efforts to bring mental well-being to the centre of our national conversation.
"It is so important to talk. The advisory group will have a huge role in setting the broadcaster's overall mental health strategy, and I look forward to working with ITV and STV to make a genuine difference to people's lives."
ITV cancelled the long-running Jeremy Kyle Show after a participant allegedly took their own life after failing a lie-detector test.
The broadcaster announced it would be offering mental health advice, therapy, social media training and financial advice, following the death of Love Island contestant Mike Thalassitis.