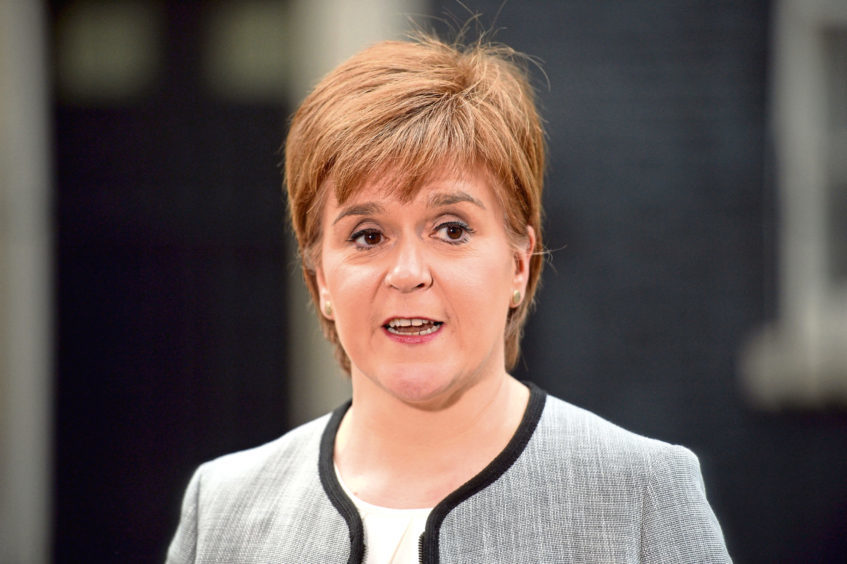 The First Minister has revealed she was bullied at school.
Nicola Sturgeon told a young audience she suffered the abuse on several occasions and it required teacher intervention.
She was asked whether she had been targeted during the inaugural First Minister's Question Time Next Generation, a new Q&A event which aims to give young people a voice.
The FM, who attended Dreghorn Primary School in North Ayrshire, said: "I went through periods at school of bullying.
"I wouldn't say it ever got to a really serious level that made me unable to go to school or scared to go to school.
"But I had experiences at primary school where it certainly was sufficient at one stage to involve a teacher.
"So I think many people will have those experiences and I think what's good is to be able to be open about them and to be able to come forward about them.
"And part of what we need to do around all of these issues that young people face – often issues that can impact on mental wellbeing – is create an environment where people don't feel they have to keep these things to themselves and they can come forward and get help and talk about these things."
The First Minister was taking questions from youngsters at a Glasgow school on Thursday, as part Scotland's Year of Young People 2018.
The event was staged by Youth Link Scotland and Children in Scotland and aired on Thursday night on STV Tonight.
Earlier, Ms Sturgeon was asked in Holyrood about the 25,000 rejected referrals for young people seeking mental health treatment during her tenure as first minister.
Scottish Labour leader Richard Leonard called on Ms Sturgeon to apologise for the rejections during First Minister's Questions at Holyrood.
Ms Sturgeon responded at First Minister's Questions: "I regret and apologise to any patient whether they are an adult of a child who is not seen by the NHS, whether for mental health problems or physical health problems, as quickly as they should be, and I say that unreservedly."
She added demand for services has risen faster than expected, adding: "We recognise we must do even more, not just to build the capacity of specialist services but also to build the capacity of community services."