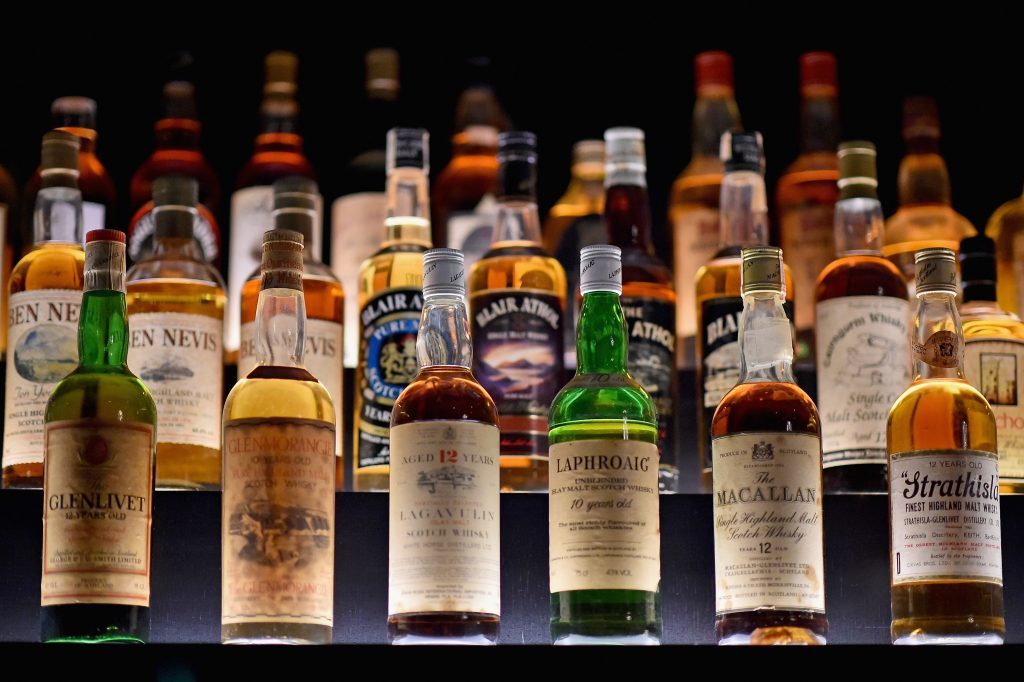 The Chancellor has been warned by Tory MPs in Scotland not to target whisky after he said tax rises are needed to protect the NHS.
Philip Hammond is preparing a £10 billion tax raid as part of this month's Budget to revive the ailing health service on its 70th birthday.
The 13 Scottish Conservative MPs fear he will harm Scotland's national drink by ending the duty freeze on spirits, which would be a gift to their political opponents north of the border.
In a speech to the Conservative conference in Birmingham on Monday, Mr Hammond also threatened internet giants with a new digital services tax.
Luke Graham, the Perthshire MP for the Tories, said he accepts that a £20 billion boon for the NHS means "somewhere people will have to contribute a little more to ensure services are free".
"However, taxes are about choices and Scottish Conservative MPs have been very clear that the freeze on whisky and spirits last year was beneficial to our constituencies and the industry as a whole," he told The Courier.
"We hope this freeze will be maintained so we can gain higher tax revenues through a growing spirits industry and wider economy."
In what is being seen as ominous, Mr Hammond highlighted the UK Government's tax breaks for the oil industry in a speech to a Scottish Conservative reception at conference on Sunday night, but he did not refer to whisky.
A Scottish Conservative source admitted they are facing an "uphill struggle" to keep the freeze in place.
Mr Graham's call has been backed by several Scottish Conservatives, including Angus MP Kirstene Hair.
Douglas Ross, the Moray MP, said he supported the plea for a duty freeze.
"This is a vital sector that employs thousands of people and generates more than £4bn a year for the UK economy," he added.
Speaking on the Today programme, Mr Hammond said tax rises will be needed to properly fund the NHS.
He told Today: "The Prime Minister has always been very clear, very open and very honest about the fact that, if we want a well-funded NHS fit for the future, we will have to find a little more tax to fund it in the future and I shall say more in my next Budget."
Mr Hammond will reveal his tax plans to the Commons on October 29.
The SNP has accused the Chancellor of using Scotch as a "cash cow" and called on him to retain the duty freeze to help the industry grow.
In his keynote speech to delegates, Mr Hammond said Britain was prepared to go it alone and impose a new digital services tax to ensure they pay their fair share of the cost of public services.
And he predicted a "deal dividend" for the UK economy once an EU withdrawal agreement has been reached with Brussels, as companies unlock investment put on hold since the referendum and households regain the confidence to spend.
Any resulting increase in income to Government would be shared between keeping taxes low, supporting public services, reducing the deficit, and investing in the future, he promised.