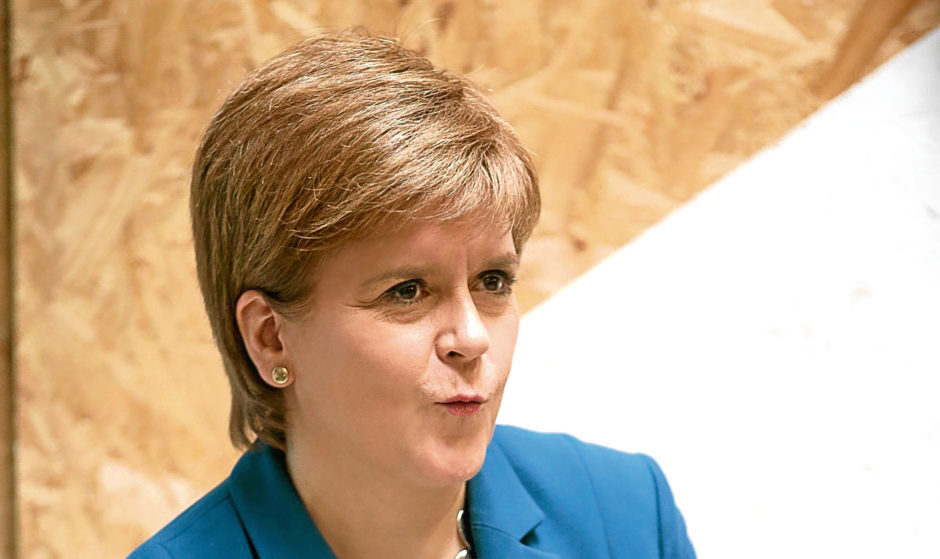 Nicola Sturgeon is to make a long-awaited speech on her independence plans to MSPs on Wednesday.
The First Minister's official spokesman promised the 30-minute update to the Scottish Parliament would be "detailed and substantive" as she sets out her "thoughts on independence and how that relates to where the country currently finds itself".
It comes ahead of her party's conference in Edinburgh this weekend, when activists will pile pressure on the leadership to kick-start an Indyref2 campaign.
Ms Sturgeon's spokesman said: "The first minister will give a detailed and substantive statement setting out the path forward for Scotland amid the ongoing Brexit confusion at Westminster.
"The first minister will take time to set out her thoughts on that front and in doing so she will seek to strike an inclusive tone."
In the wake of SNP losses at the 2017 general election, Ms Sturgeon said she would park her plans for a second independence referendum until the terms of Brexit became clearer.
That clarity was expected between October 2018 and March this year, but delays to the Article 50 process have disrupted the SNP leader's timetable.
After a cabinet briefing on Tuesday morning, ministers were said to be "happy" with details of Ms Sturgeon's plans to address parliament, with her spokesman adding: "There was positive feedback from cabinet colleagues."
Ms Sturgeon is not thought to have notified Theresa May or Downing Street of her planned statement.
Labour and the Conservatives said the statement was a distraction from the "real and serious problems Scotland faces".
Scottish Labour leader Richard Leonard said the debate was a "distraction" from issues like "a low pay economy, exhausted public services and one in four children living in poverty".
Maurice Golden, the Tories' chief whip in Scotland, said the breast cancer crisis at NHS Tayside, where some patients were given lower doses of chemotherapy drugs, showed the country would be better served by focusing on "the things that really matter."
"We want to move on from the SNP's constitutional grandstanding, and get back to the things that matter to the people of Scotland," he said.
However, Patrick Harvie, the Scottish Greens' co-leader, urged Ms Sturgeon to "fire the starting gun on a referendum campaign".
"There is a mandate to hold a second independence referendum within the current session of the Parliament and it would be hugely disappointing, as well as a dangerous precedent, to let that expire in the face of Tory obstructionism," he said.
"Scotland needs an escape route from a Brexit it didn't vote for and the Scottish Greens stand ready to campaign hard for an independent Scotland in the EU."