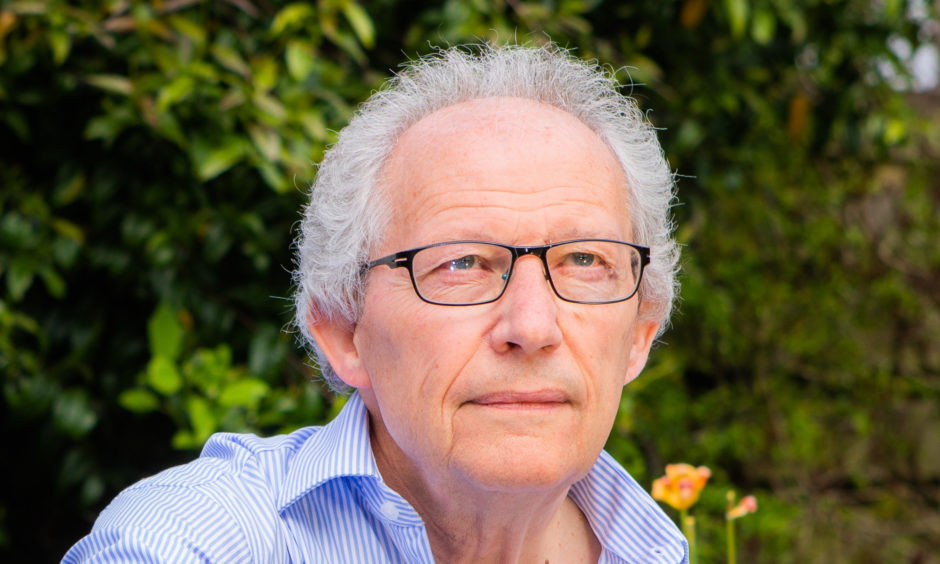 Michael Alexander speaks to former Labour First Minister Henry McLeish about the 20th anniversary of the Scottish Parliament and the future of Scottish politics.
The chaos surrounding Brexit could lead directly to Scottish independence because Scots, Scottish politics and the Scottish Parliament have been treated with "utter contempt" by Westminster.
That is the view of former Scottish Labour leader and First Minister Henry McLeish who said that while his views on staying in the UK were "not as strong as they used to be", he was  a "federalist at heart" and wanted the Scottish Parliament to be more "assertive, more ambitious and more aggressive" in its relationship with Westminster.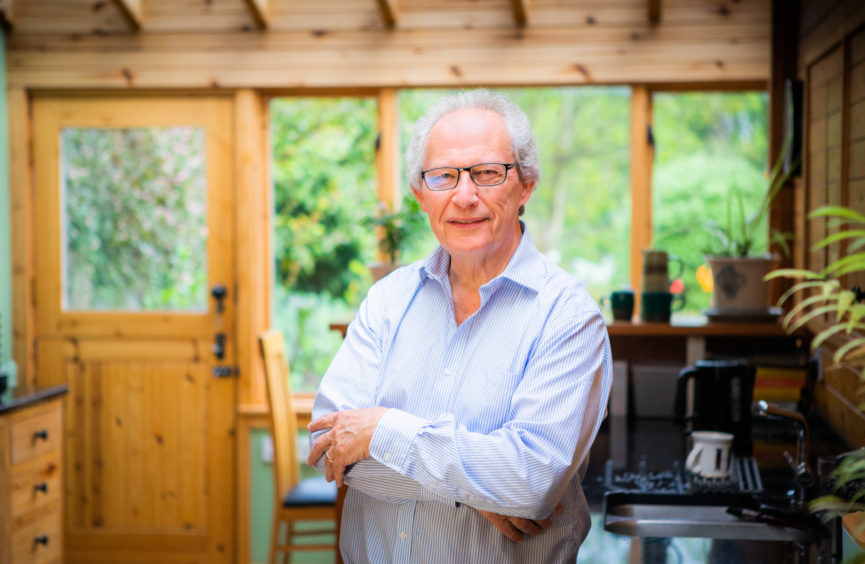 In an exclusive sit-down interview with The Courier to mark the 20th anniversary of the Scottish Parliament, the former Central Fife MP and MSP said the establishment of Holyrood in 1999 undoubtedly changed the face of Scottish politics forever because, for the first time since 1707, the nation had a legislator in Scotland.
But having chaired the constitutional steering group which set up the principles, the ideas, and the modus operandi which would be adopted by Holyrood, he said the Scottish Parliament's creation might yet "change the nature of Westminster politics" given the scale of public disillusionment currently surrounding the Westminster status quo.
His greatest concern is the lack of will at Westminster to "re-shape the UK" or for the Scottish constitutional question to be taken more seriously.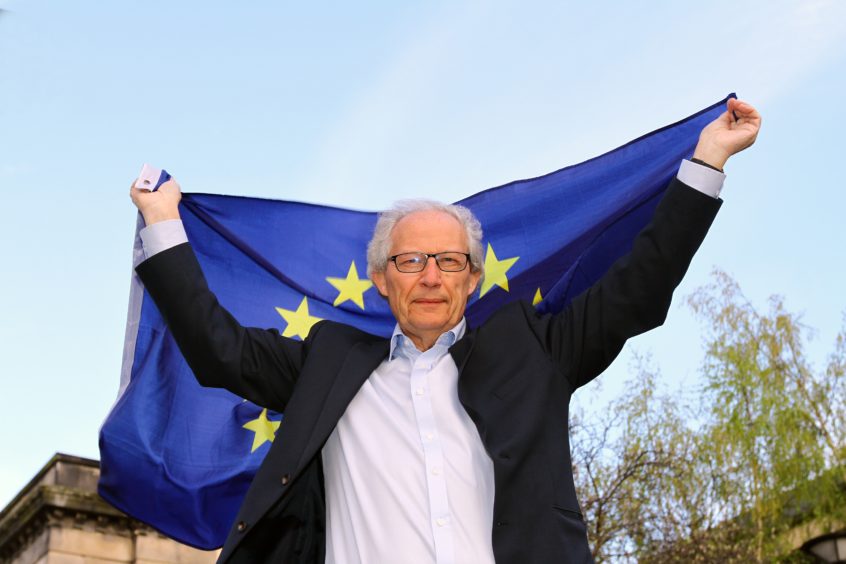 And he expressed frustration that his own party Labour has failed to come to terms with the need for a "bigger debate" and warned "time was running out" for alternative options to be found.
"I'm of the opinion that since 1945 – the end of empire, end of the war – Britain has never got to grips with either its international position or the idea as we have now of four nation politics," said the pro-European.
"Westminster is very caught up in history when half the globe was coloured pink. It's very dillusional.
"It regards itself as very exceptional. There's a lot of sentiment and emotion, and it's wedded to this idea of sovereignty.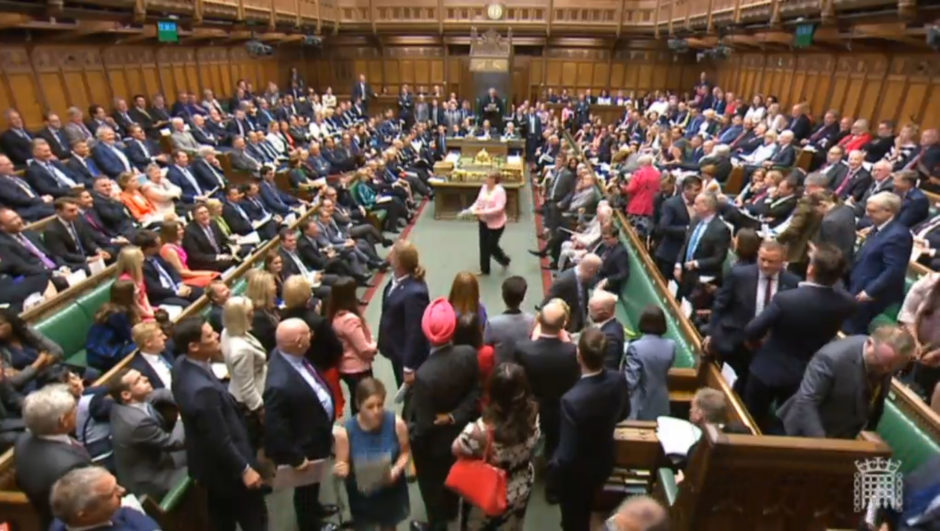 "That makes it as an institution very difficult to change and adapt.
"But throughout the Brexit process, Scots, the Scottish Parliament, Scottish politics, have been treated with utter contempt by Westminster.
"You have a devolved government, you have a parliament in Scotland – 'but by the way anything you say about Brexit is of no consequence – and especially when that was backed up by a vote to remain in Scotland.'
"That is the nature of Westminster.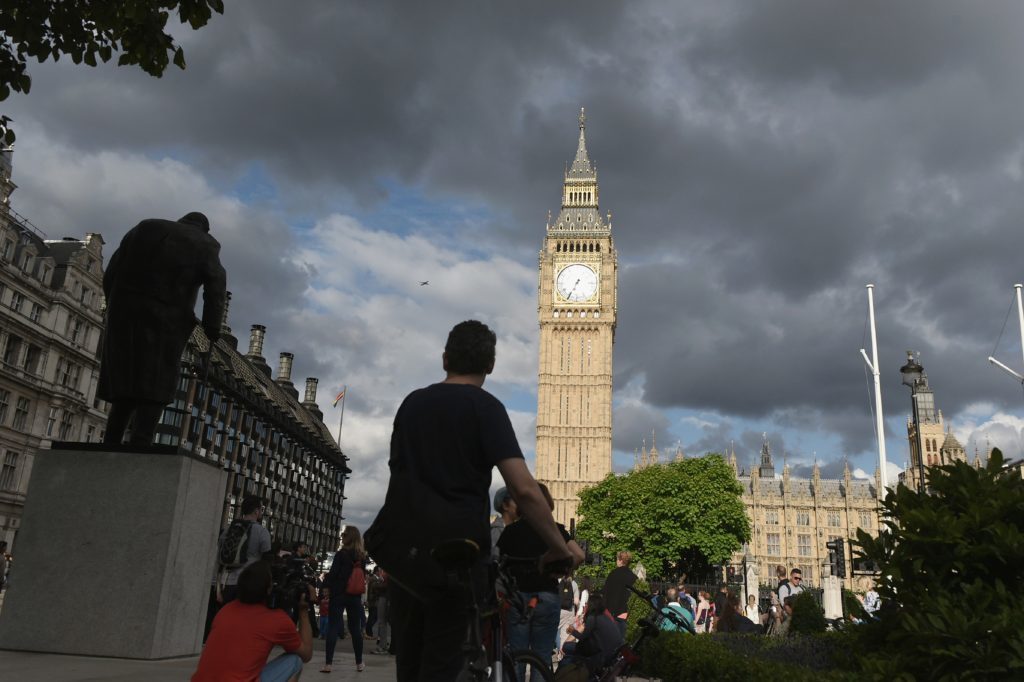 "But to me that kind of attitude could accelerate people thinking about independence."
Mr McLeish said the "reality of nearly 100 opinion polls taken since 2014" was that between 55% and 60% of Scots are "not yet embracing the idea of independence." There is still doubt.
While the parliament is now becoming of age in his view, no one is really convinced, that independence is the settled will of the Scottish people, he said.
But linking the issue to Brexit, he believes many of the "non-fundamentalists" currently unconvinced might yet change their minds.
"My first preference is for federalism," he said.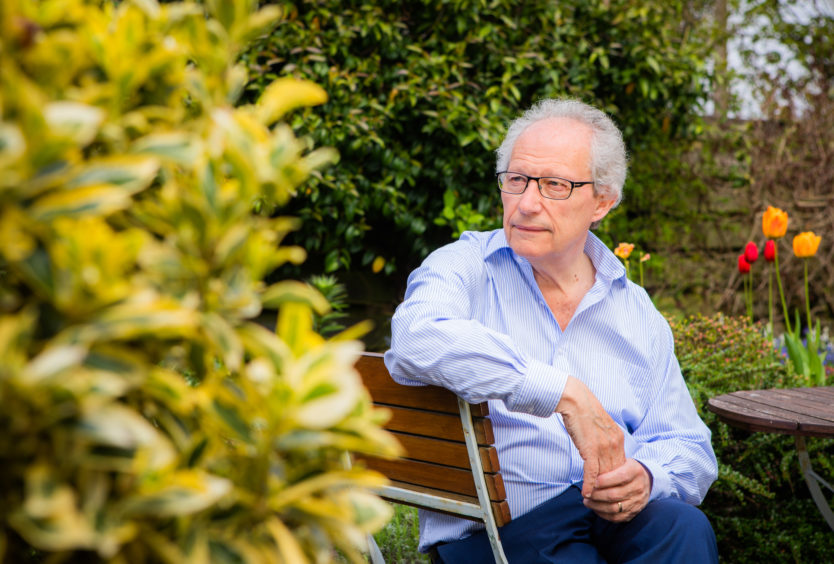 "But at the present time, because I can't see that happening, what may happen is a lot of people may look at Brexit, look at Scotland and say 'how long can we continue to be governed in this way'?"
Paying tribute to the "commitment, hard work and vision" of Scotland's first First Minister, the late Donald Dewar, who predicted that the establishment of the Scottish Parliament would be an ongoing process, Mr McLeish said there was so much for the Scottish Parliament to be proud of.
It had so far published 280 "Scottish bills for Scotland" – many more than were ever possible at Westminster pre-1999.
He was very involved in the campaign to provide free personal care free at the point of issue.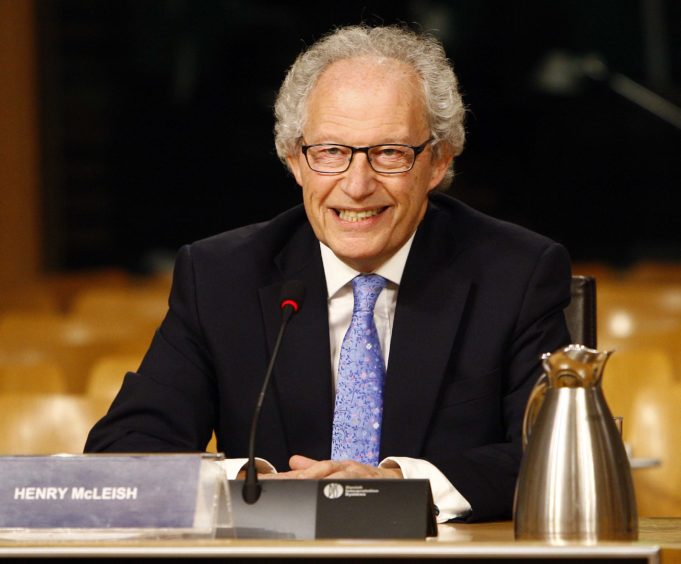 Other "world leading" highlights, he said, were Scotland becoming the fourth country in the world to ban smoking in public places under Jack McConnell's administration, Alex Salmond's administration putting through free tuition fees and Nicola Sturgeon's current administration on the minimum pricing of alcohol.
Holyrood had also become a "rallying call for Scotland" and its location at the bottom of Edinburgh's historic Royal Mile was "hugely symbolic".
However, Mr McLeish, who was forced to resign as First Minister in 2001 amid the "muddle not a fiddle" Officegate scandal, said he remained concerned about the "tribal" politics that still exist at Holyrood and expressed concern that talk of indyref2 now "consumed" all political coverage.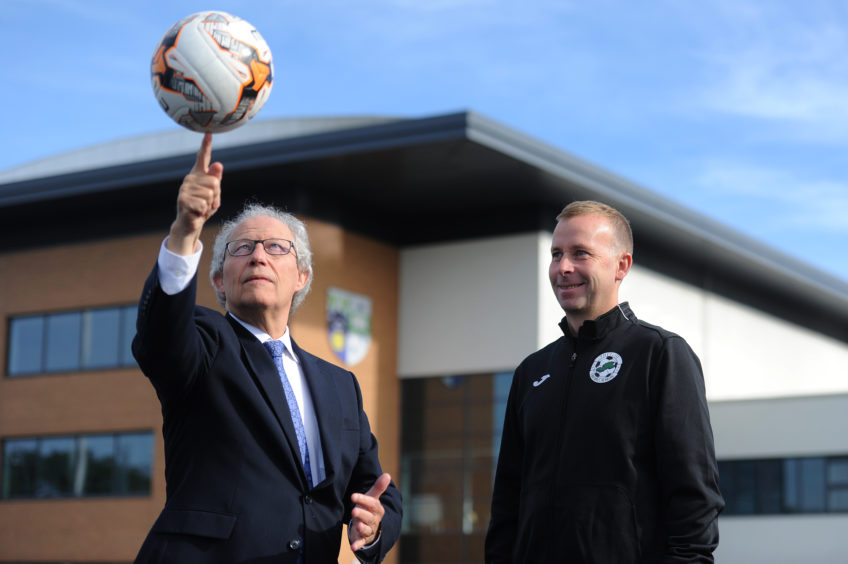 Noting that the electoral system which was designed to give no party a majority had clearly failed due to the ongoing dominance of the SNP– an achievement he said deserved credit – he suggested the constituency system should be abolished with a greater emphasis on European-style concensus working for the "common good" of Scots instead.
He added: "For me, and this is where the other political parties need to come together, I believe there is a new debate to be had – one that sees the focus of that as the Scottish Parliament itself.
"I think the parliament has done tremendously well and is a great achievement. But its best days are still ahead.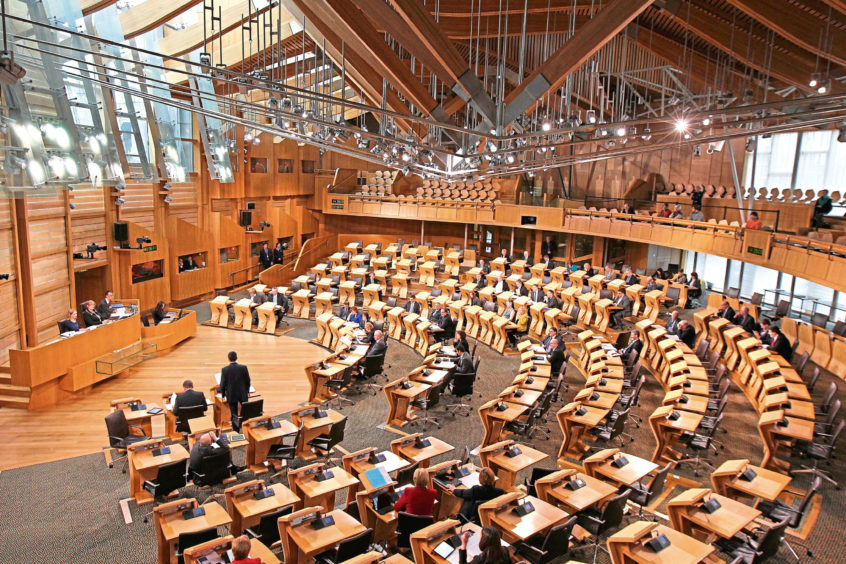 "I want the Scottish Parliament to be more assertive, more ambitious, more aggressive.
"What I basically mean by that is I want us to become less dependent on Westminster.
"Too often Westminster says no and we just forget about it. We need to be saying to Westminster we want a written constitution in Scotland, we want to do more to counter austerity, we want to do more to become more European, we want to change our electoral system.
"I want the parliament to take more control over Scotland's destiny and have less influence by the very successful SNP who have monopolised the debate around independence as the only show in town.
"Now it might be that eventually a majority of Scots will decide on independence. But I want to get to the point where they have a real choice."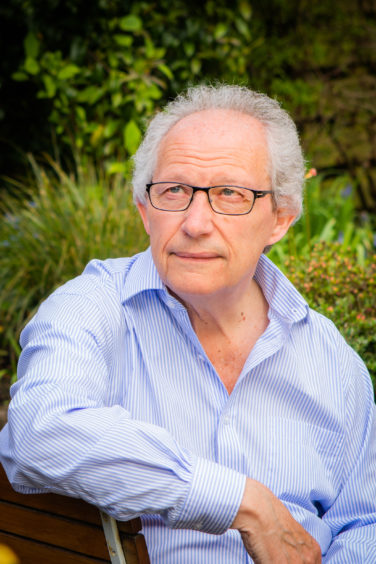 Mr McLeish went on to say that he felt Scottish Labour needs to be more "independent of thought" instead of counting on a Jeremy Corbyn victory at Westminster and the vain hope that his "revolutionary socialist government" will make the Scottish constitutional question "go away".
He claimed that Labour were caught in a "kind of no man's land" where they were failing to get involved in the constitutional debate dominated by the SNP and failing to assert their own vision for Scotland.
Mr McLeish said he could "see how Scottish independence could happen" and could "see how it could work."
However, with the need for honest debate about the potential macroeconomic implications of independence and the need to "nation build" before it could even be considered, he said Scots deserved a choice of federalism over and above the status quo and independence options currently being offered.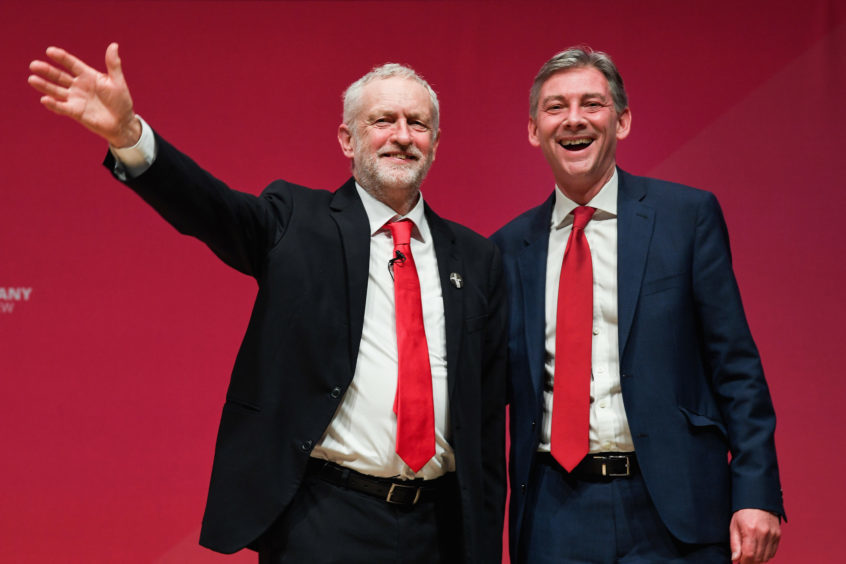 "If Labour at Westminster don't watch, then Scotland will just move slowly but surely to a majority, hastened by Brexit, to arrive at independence," he said.
"And that may well serve Scotland's purposes. But I now still say – I'm a member of the Labour party because I still believe in the principles that took us to Westminster in 1900 – good valid, morally worthy policies. I would still like to think Labour could take Scotland and UK question and make a fist of it. But my ambition in the party has been rocked in the last 12 years.
"The Labour party in Scotland has got to have more independent thinking – I don't mean independence thinking – more talking up, more a realisation that identity politics do matter. They cannot continue to ignore realities. This is a time for bold thinking because Brexit means the acceleration towards another constitutional outcome is staring them straight in the face."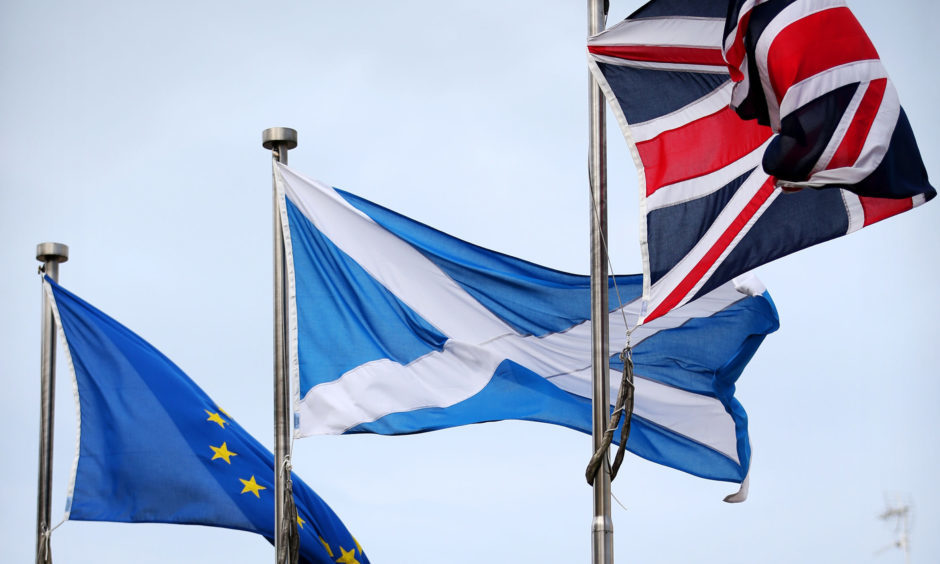 Mr McLeish added that because the Brexit referendum had been "one of the most divisive, dangerous developments in British politics" which had been "absolutely poisonous to issues of race, religion and political tolerance", it also threw doubt onto the whole concept of referenda.
He added: "We've destroyed trust and respect between politicians and the public, Now that is not a good place to be. Therefore when we look at referenda, can you really say now a 51:49 to take Scotland out of the UK makes sense? Do we still believe one more vote than the opposition is a recipe to take such a major decision?
The idea that you can have binary decisions on hugely complex issues has, to me, been disproved by Brexit.
"Instead of us being totally exhausted by referenda, let's have a bigger debate."