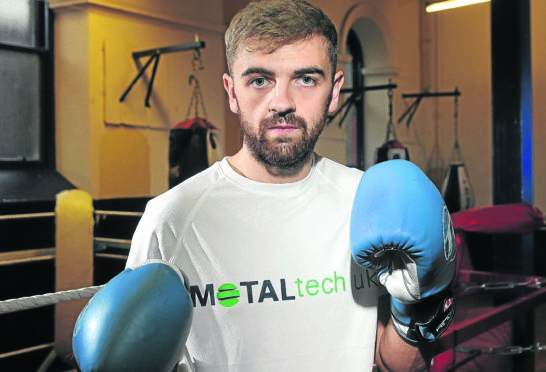 Dundee boxer Paul Kean hopes his next bout will propel him into the world rankings – and bring his dream of finally fighting in the City of Discovery another step closer.
The 27-year-old has been working tirelessly for months in preparation for the toughest test of his career so far against undefeated Englishman Hamzah Sheeraz for the WBO European super-welterweight title.
The pair were originally set to fight on the Daniel Dubois-Joe Joyce undercard in front of thousands at the O2 Arena in April, but that meeting was postponed because of the coronavirus crisis.
Now, Kean's contest will take place behind closed doors in the BT Sport studios in London, with the former kickboxing world champion eagerly awaiting a firm date for the bout.
When it does finally happen, Kean is convinced the surreal surroundings will suit him rather than his opponent.
"They are looking at July/August for the fight," said Kean.
"It will be live on BT Sport and I am just hoping to get a date soon. I have been on the phone to my manager, Sam Kynoch, every week, nipping his head probably!
"But we will just have to wait for the green light from the authorities.
"It is difficult because I am a bit in limbo at the moment but, to be honest, I have trained for so long now, I would be ready to fight tomorrow.
"Sheeraz is in the same boat but he is definitely my toughest opponent to date.
"I will find out exactly how tough when I get into the ring.
"After watching all his videos, I know he is a very good boxer and is the European champion but he is definitely there for the taking.
"I have nothing to lose here and I will be going for it.
"There will be no fans in the studio but I think this will be another positive for me.
"If the fight had been at the O2, he is from London, so he would have had loads of fans there. Now it will just be me and him in the ring."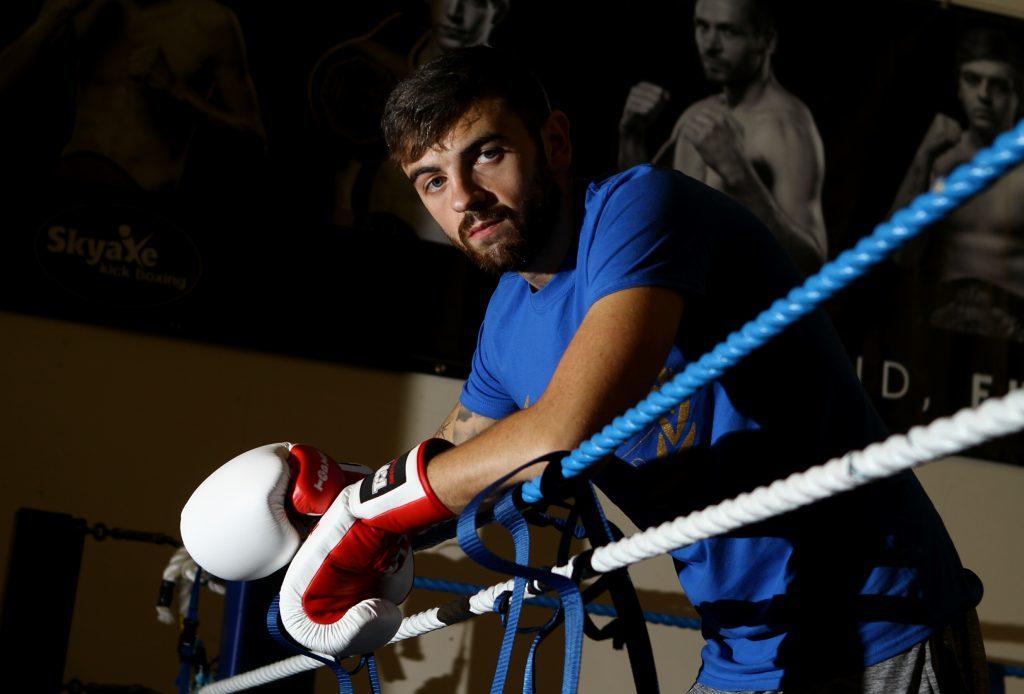 Kean added: "I have fought at dinner shows where it can be pretty quiet. He won't be used to that atmosphere while I will be. So I am taking it as another positive.
"Don't get me wrong, it would have been an unreal experience fighting in the O2. But hopefully off the back of this, I can go fight in one of these big shows.
"If I can win this belt then I would be ranked number 15 by the WBO in the world.
"That can open doors and I could hopefully get a deal with Frank Warren. So it is a huge step in my career.
"I am 27, I have done my apprenticeship and I am ready for these big fights."
Kean is also desperate to reward his loyal fans who normally travel all over the country to back him by finally arranging a contest in his home city.
"You only have a short window in your career between 28 and maybe 32, so I am hoping to get these big fights now," he added.
"Hopefully, if everything goes to plan, we can get a big show in Dundee when we are finally allowed crowds back into arenas.
"That is still my dream to have a title fight here. I would love to fight in the Caird Hall, 100%. I would kick myself if I retired and had never fought as a professional in Dundee."
Kean has managed to train right through the current crisis, helped by his dad Paul Sr who is always in his son's corner during fights.
Dad has been putting Junior through his paces at his Skyaxe gym in the city with the boxer able to focus fully on the fight with his personal trainer business on hold.
Kean said: "To be honest, the training has been fine.
"I live right next door to my dad, so he has been training me every day in the gym with no one else there.
"We have been working on the bags and doing pad work.
"There are definitely plusses and minuses in the current situation.
"The plus side has been that I have not been working, so I have actually trained as a proper professional, twice a day.
"Nothing else has been taking my mind off the fight and I have just been focusing on training.
"But on the other hand, I have not been able to spar with anybody yet.
"I have been training since the end of February for this fight but I still don't know when it will actually be.
"So I can't put my foot right on the gas just yet as if it is another eight weeks before the fight then I might burn myself out.
"But I can't ease off as it might take place in four weeks."
When the contest does finally happen, Kean will be stringently tested for Covid-19 and will also have to be quarantined with absolutely no chances being taken with the health of all involved in the fight.
Kean said: "I think I will be tested a few times before the fight.
"It looks like I will be tested two weeks before, the week of the fight and then on the day of the fight itself.
"So I should go down there the week before, get tested again and if everything is all good then I will be quarantined for a week.
"I will only go from a set gym to an apartment or wherever they put you
up in. It will all be strange, but it is what it is."