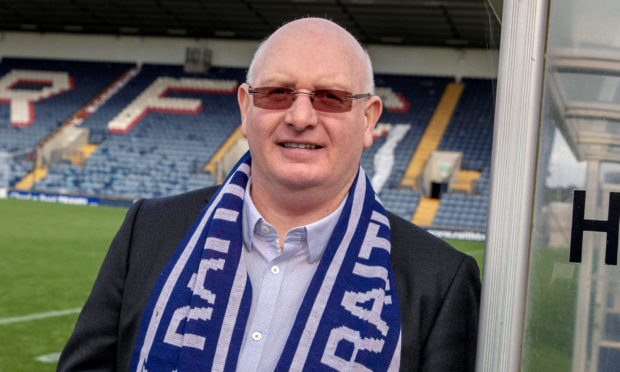 John McGlynn has heaped praise on Raith Rovers for giving his squad "some breathing space" with new short-term deals – and hit out at rivals consigning players to the football scrapheap.
The Stark's Park outfit have retained all of their out-of-contract players on agreements through to the end of July and have made use of the government's furlough scheme in doing so.
McGlynn is convinced it was the right move, to "safeguard jobs and livelihoods", and has taken a thinly-veiled swipe at clubs such as Ross County, Queen of the South and neighbours Dunfermline for showing a "lack of loyalty" by deciding against extending the Job Retention Scheme.
The experienced former Hearts and Livingston manager said: "I would like to thank and congratulate our board of directors for the continued support they have given to our players – every player has now been furloughed until the end of July.
"This is in contrast to some clubs, who have potentially consigned a large number of footballers of all ages to a very uncertain future, with little chance of getting any alternative employment in the current circumstances.
"There's simply no jobs to be had.
"These are normal guys with mortgages to pay, kids to feed and, for the vast majority, taking home an average wage – not the money we hear about down in England or in the top four or five clubs in the Scottish Premiership.
"It would have been easy for our board of directors to release every player whose contract was coming to an end in May/June.
"I understand that every club has to do what they think is best for them and that any club's survival is a priority.
"Raith Rovers are no different in that respect, we don't want to put our club at risk.
"But we have acted as a good employer, a community club."
Raith are awaiting news on when – and in what form – the Championship will kick off again after they were promoted from League One when the season was brought to a premature conclusion in April.
McGlynn added: "I feel strongly about the lack of loyalty being shown towards footballers by football clubs who should be trying to take care of their employees in these difficult times.
"This will no doubt have serious consequences for many families up and down the country as football is all these guys have ever known.
"They leave school, they become football players, and yes, they don't all make it.
"Every year there's players freed – but this season they can't get new clubs.
"Right now, because no-one is signing players until we find out when we can start back – never mind still negotiating league reconstruction and dealing with coronavirus with no start date anywhere near – players can't earn a living."
Danny Swanson backs union furlough plea for out-of-contract players as he breaks silence on St Johnstone departure