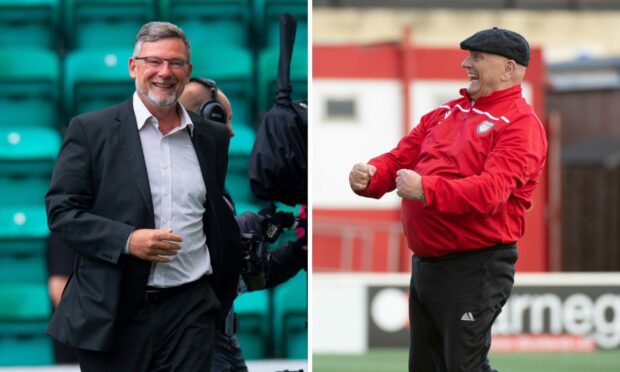 Football icons Dick Campbell and Craig Levein are set to go head-to-head in a unique spectacle at Glebe Park this weekend.
Brechin City host Angus neighbours Arbroath in the first pre-season fixture of the summer.
While there will be interest in the two sides on the pitch for the 2pm kick off, the real entertainment could be saved for half-time.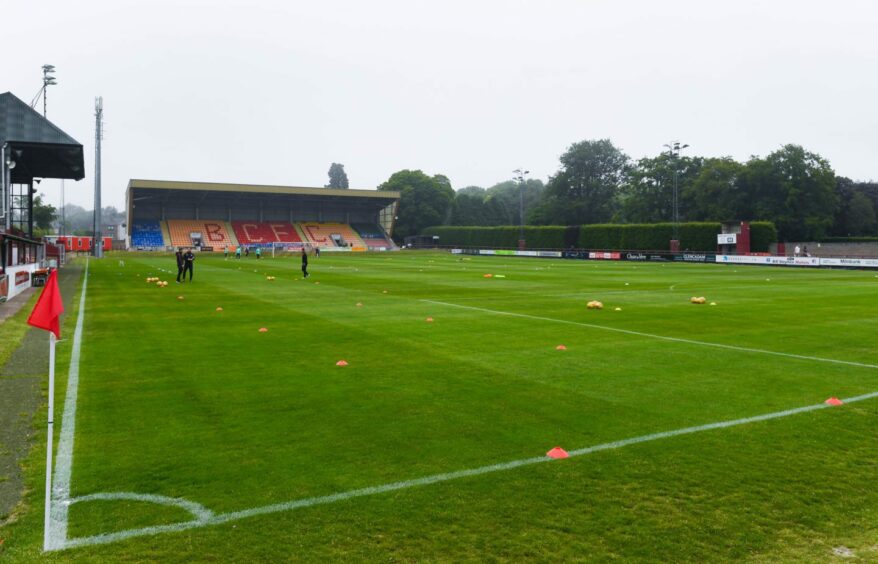 Lichties boss Campbell and City adviser Levein will battle it out in a penalty shoot-out during the break.
The best of five contest will be fought out with Brechin goalkeeping coach Iain Ross in between the sticks.
Levein and Campbell good sports
The half-time contest won't be the only entertainment provided by the former Scotland boss and the Arbroath gaffer.
Both will tell tales from their careers during a pre-match hospitality function.
Brechin City chairman Kevin Mackie thanked the pair for being good sports.
🍾🍻 𝗦𝗣𝗔𝗖𝗘𝗦 𝗥𝗘𝗠𝗔𝗜𝗡 𝗙𝗢𝗥 𝗣𝗥𝗘-𝗦𝗘𝗔𝗦𝗢𝗡 𝗛𝗢𝗦𝗣𝗜𝗧𝗔𝗟𝗜𝗧𝗬

Availability remains for our special pre-season hospitality offering against @ArbroathFC next Saturday (25th June) which is open to both home and away supporters. (1/2) pic.twitter.com/8lW3AlRXSn

— Brechin City FC (@BrechinCityFC) June 17, 2022
"I'm really looking forward to the game," he said.
"Andy (Kirk) has brought in some fantastic players already and it will be great seeing our squad in action ahead of the new season.
"Arbroath had a fantastic season last campaign and we look forward to welcoming Dick and his players to Glebe Park.
"We thought the penalty shootout would be a fun event at half-time.
"I'm sure Craig and Dick will provide great entertainment.
"Both are hosting our prematch hospitality at the Nothern Hotel, so I can't thank them enough for helping to create a great day of entertainment."
How you can watch
Brechin v Arbroath kicks off at the slightly unusual time of 2pm on Saturday June 25.
Entry to the game costs £10 for adults, while concessions at £5. Only cash turnstiles will be in operation.
Brechin season ticket holders can gain access for free.
Fans of both sides can also enjoy a drink in Glebe Park's Platinum Lounge from 1pm.
Those who can't attend the game in person can purchase an online stream from the Brechin website.
Craig Levein lifts lid on Brechin City role as former Scotland boss hails 'refreshing' Highland League