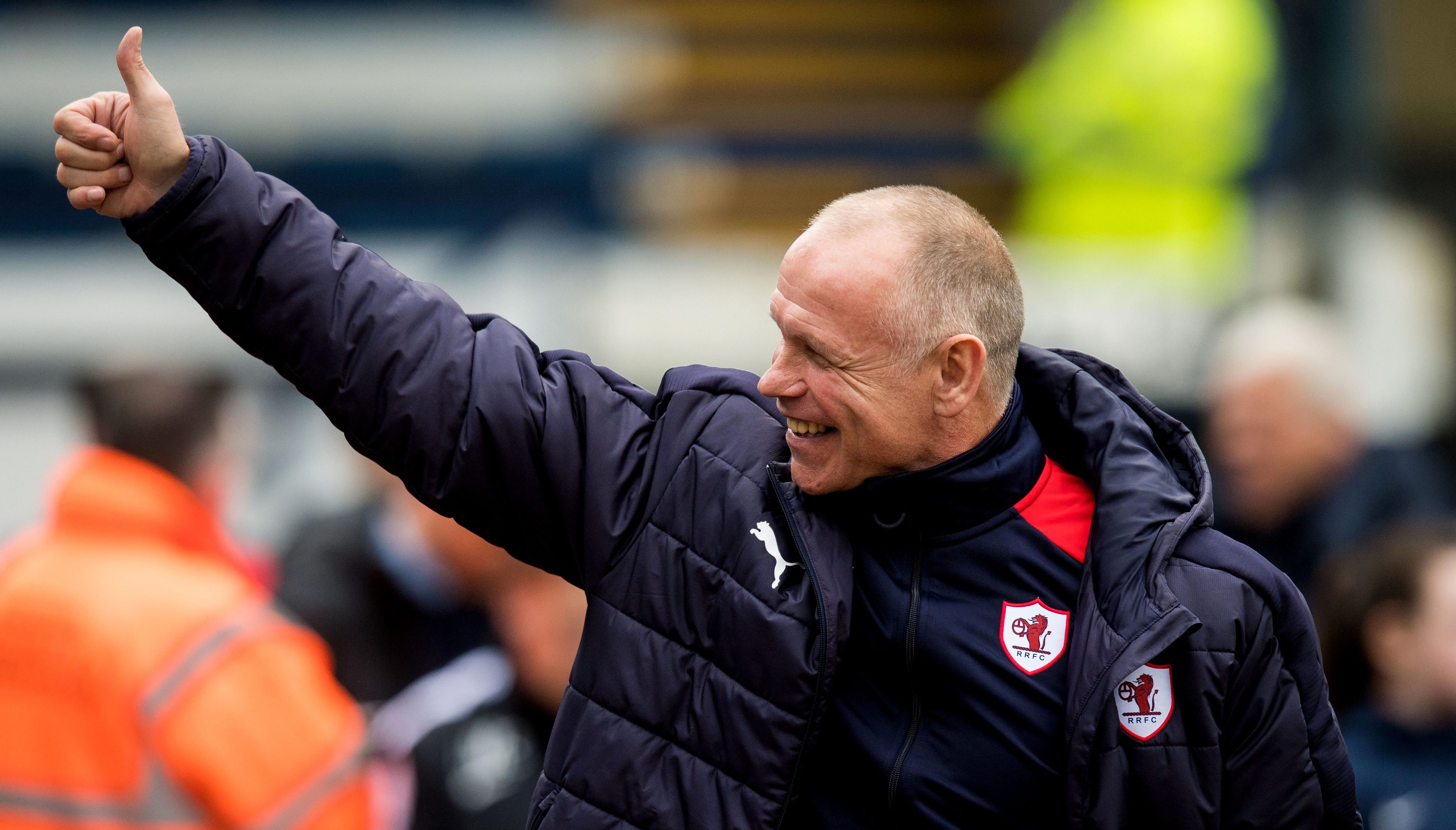 Raith boss John Hughes admits his players set a high benchmark with their win over Dundee United last Saturday – now he wants them to achieve a similar standard of performance on a consistent basis.
Rovers secured a priceless three Championship points against the Tangerines in a 2-1 victory with the result and performance a welcome boost after their previous match.
That ended in a desperately-disappointing 4-0 defeat at Dumbarton with the reverse doubly displeasing for the Stark's Park manager as it had come hot on the heels of a victory over St Mirren that had finally ended the club's long wait for a win.
Now, Hughes has demanded more of the same type of high level performance shown against Dundee United in Raith's remaining games of the season – starting tomorrow at home to Queen of the South.
The manager said: "It was a good result against United. Once again, there was a contrast in the performance from one week to another and that is something we need to put right.
"But they've set the benchmark and we've been good at home, so hopefully we can take that form and result from last week – and the confidence and momentum it gives us – into Saturday's match.
"Well done to the other teams that are getting results but as long as we concentrate on ourselves and keep picking up wins we'll be all right.
"Queen of the South are a good team. They've got experience, they've got legs and they beat us 2-0 the last time down there.
"So, hopefully we can go and try to put that right. But I've not seen any easy games in this Championship.
"Apart from the Dumbarton match, we've always been in games.
"So, everyone's capable of beating each other and that is shown by the results happening just now.
"We have to look after ourselves, we've got our standards – what we play to and what we expect from each other.
"And we just need to implement that on Saturday.
"The thing is consistency. You can't switch it on and off, you have to be at it week-in, week-out, in games and on the training pitch."
Hughes did not mince his words following the Dumbarton defeat, questioning his squad's character and quality, calling the players "fragile".
And he certainly received the response he wanted against United.
He added: "It was a wee bit of reverse psychology, in terms of making sure we know where we are and what kind of team we are.
"So, there were a few home truths and then bringing it together and everyone knowing what their job is.
"I think we'll win more games than we'll lose and that will take us to where we want to go.
"They trained really well last week, and you could feel it.
"So much so that I was going home on the Friday and saying to myself, 'We'll win tomorrow', because all the work and the preparation was done.
"It was just a matter of turning up on the Saturday and implementing it."
Iain Davidson and Mark Stewart are making progress from injury and could come into contention for tomorrow with keeper Conor Brennan also ready to return to the bench.