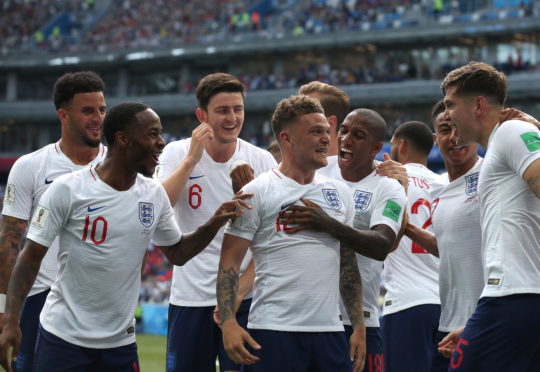 England couldn't have made a better start to the World Cup, albeit against low level opposition, and are now being talked about as potential winners. Courier Sports Writer Ian Roache identifies five reasons football might be coming home
1 Harry Kane is on course to win the Golden Boot
The Tottenham striker is the real deal. Indeed, I think it won't be long before he gets a Real deal by moving to Madrid. OK, so his hat-trick against Panama was the worst in World Cup history – two penalties and a lucky deflection off the back of his legs when he wasn't even looking – but they all count. Kane put my gas at a peep, along with the rest of the Scots Press corps and Tartan Army, when he rudely and heartlessly scored to ruin the Leigh Griffiths show at Hampden during the qualifiers and I haven't yet forgiven him for that. Nevertheless, you would have to have your head buried in a bucket of shortbread to deny that he is one of the best strikers at this tournament. He is my leading candidate for the Golden Boot and the bookies agree.
2 They are the most dangerous side when it comes to set-pieces
The English look well drilled and extremely threatening at set-pieces. Five of the eight goals they have scored so far have come directly from either corners or free-kicks. Their central defenders, John Stones and Harry Maguire, have had the other team's defenders in a total panic with their physical presence and aerial ability. Manager Gareth Southgate has devised some clever training ground moves and the players have been paying attention. It is still early days but England look to be the leading team when it comes to punishing the opposition from dead-ball positions.
3 They are not – yet – getting carried away
There did seem to be a more realistic approach to this competition compared to previous ones as regards the English expectation level. Little was heard about them being world-beaters. Credit for that has to go predominantly to manager Gareth Southgate. He has been well aware there are silkier, more experienced sides than his own competing in Russia. You can now detect the optimism growing and perhaps they would do well to remember they have only beaten Tunisia (with a last-gasp goal) and a Panama team that surely even Scotland would have taken care of. Their tournament would have looked different had they had a tougher group or even face Belgium in game one. They do, though, possess a lot of talent. Kieran Trippier has looked excellent with his pinpoint delivery, Jordan Henderson appears every inch a Liverpool captain and leader in midfield, while Jesse Lingard has been a revelation for me. There is also Kane, who would get in every other team at the finals. Importantly, they look like a bunch of young guys who like each other and are enjoying themselves.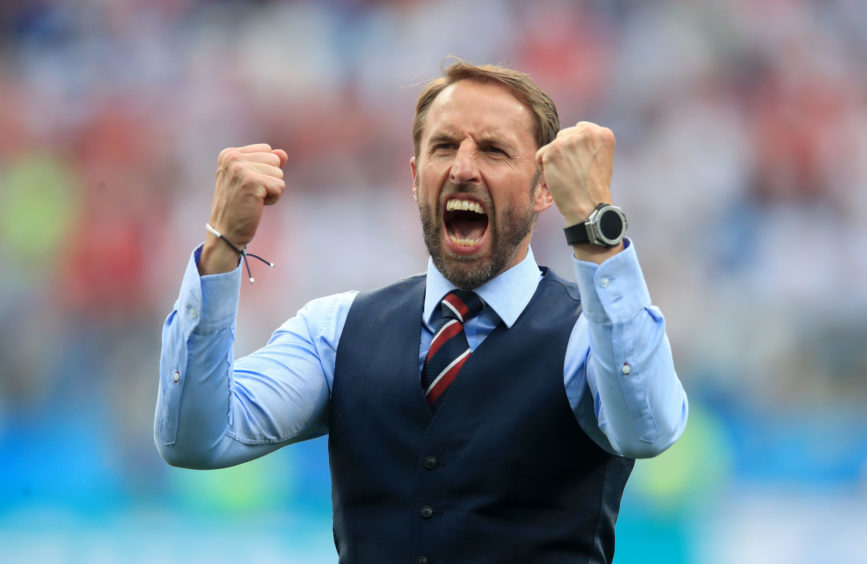 4 Gareth Southgate has gone from zero to hero
This guy has been viewed, to put it kindly, as a bit beige. He doesn't exactly do showbiz and good luck to the English hacks trying to get headline-grabbing quotes out of him. However, he has been responsible for opening the camp up a bit, as shown by the pre-tournament "Super Bowl" day at their St George's base when access was given to every player. The circle of trust was threatened by the correct decision of the media to highlight the team sheet faux pas by Southgate's assistant manager Steve Holland but you still sense the whole atmosphere surrounding England is healthier than it has been in living memory. Southgate is responsible for that. He seems to have the respect of the players despite a less than spectacular managerial CV and, as highlighted above, he is grafting on the training pitch. It now looks like even if he loses to the Belgians he will win by getting an easier last-16 game.
5 They are overdue a successful tournament
England really are the great under-achievers of world football. They may not have the greatest league in the world – a La Liga comprising Real Madrid, Barcelona and Atletico Madrid gets my vote – but they have the richest. They are a football giant in terms of club achievement, global reach, stadia, fanbases and, of course, cash. Many Scots shiver when reminded of 1966 but we should count ourselves lucky that there is not at least one other World Cup win to recall. A country of England's stature should have been world champions more than once. They came closest at Italia 90 but that remains their only semi-final appearance since '66. To put that in perspective, that's as many last-four appearances as Belgium, Bulgaria, Croatia, Portugal, South Korea and Sweden have managed in that time. Another England success, it would seem, is overdue.