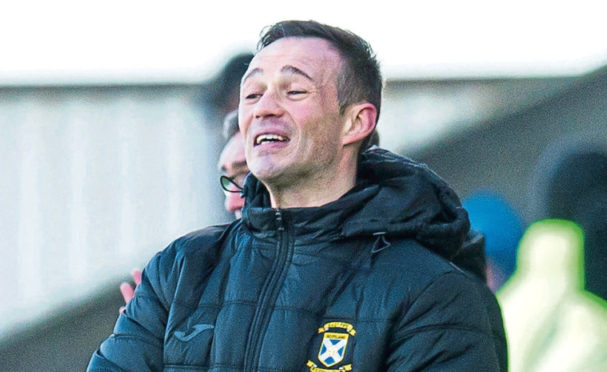 East Fife's season draws to a close with the visit of Forfar and Methil manager Darren Young is disappointed that the meeting is not a prelude to the promotion play-offs for his side.
Young said: "This is not the game I had hoped that it would be, and looked like it was going to be for most of the season.
"I had hoped that we would be playing this final game looking to determine where in the top four we would be finishing.
"However, we have lost out on the chance of a promotion after an unfortunate run and missing a penalty last weekend at Stenhousemuir that could have seen us keep things going until the last week sums up our lot recently."
A 1-1 draw at Ochilview against the relegation-threatened Warriors extended East Fife's search for a win to eight games.
Young said: "Ourselves and Stenhousemuir had a bit of a free-for-all in the last 10 minutes as both chased a winner for different purposes.
"Neither of us got one so we do not have much to play for this weekend apart from wanting to finish the season on a high.
"It is our fault that we never made the play-offs and lessons have been learned from it.
"I spoke to the players at training on Thursday about their futures and more about that will come out in the next week or so."
"Some players have been offered the chance to stay, whereas others will move on."
Despite their disappointment, Young wants the Fifers to end their season on a high.
He said: "This will be a competitive fixture as Forfar will come here looking to win, I am sure of that.
"They will want to finish second in the table as that brings a prize of £20,000 more sponsor money.
"They will also want home advantage in the second leg of the play-off against Raith Rovers so I am expecting us to meet a highly-motivated side.
"Accordingly, it will not be acceptable to just turn up and go through the motions. I want a win to send us off to the summer smiling."
Jonathan Court misses out through suspension, with Scott Linton, Craig Watson and Rory Currie remaining on the sidelines through injury.