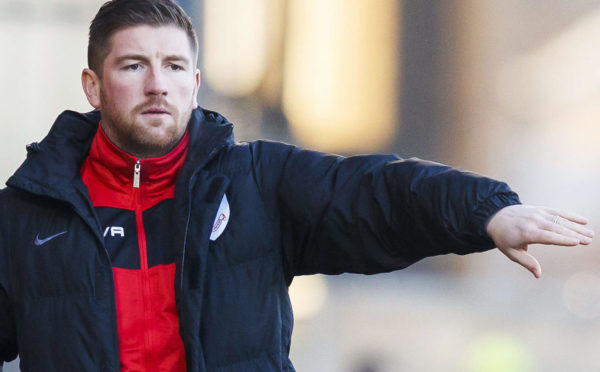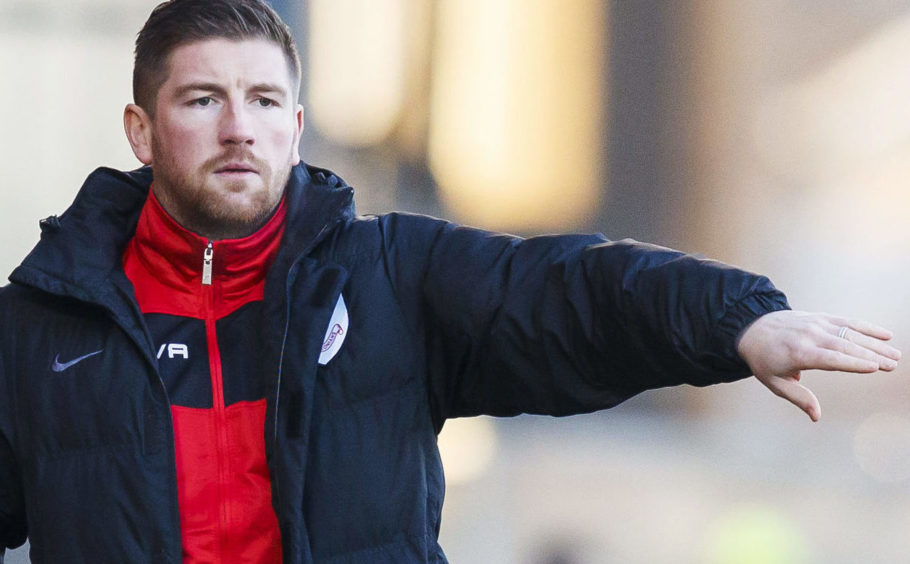 Mark Wilson admits he is under no illusions about the scale of the task he has taken on as the new boss at Brechin City.
However, the former Dundee United and Celtic full-back insists he is not daunted by the challenge.
The 35-year-old was appointed the new Glebe gaffer just over a week ago, succeeding Barry Smith as boss.
City, of course, have suffered two relegations in consecutive seasons and are currently sitting second bottom of League 2.
Despite that, Wilson is confident he can bring the good times back to Brechin.
He said: "The club contacted me and asked if I would be interested in having a chat.
"I looked into the club in a bit more depth and I thought, 'Yes, I would be interested in that'.
"I had a few more chats with the chairman over the phone and then we eventually sat down face to face. At that point, we got on pretty well and things moved quickly after that.
"So it was a wee bit out of the blue probably for everyone but it is a job I am excited about.
"The board seem to be on the same page so hopefully there will be good things for the club."
Wilson added: "You always have to analyse the club and the situation they are in. That's on both parts. Brechin had to look into my background to see if I was suitable.
"They did their due diligence on me and I would be lying if I said I didn't do the same with Brechin.
"You look into where they have been in the past, you even look at previous managers and coaching staffs.
"But everybody I spoke to had good things to say about the club and how well it was run which I knew from my time at Dundee United.
"Look, I know the league position isn't the best at the moment and isn't great for a manager taking over but I see it as a challenge.
"I think I can improve on things for the club and take them forward up this league and who knows where that will put us in the future."
It will certainly be a baptism of fire for the new manager this afternoon with table-topping Cove Rangers coming to the Glebe.
Wilson acknowledged that his former Celtic team-mate, Cove boss Paul Hartley is doing a great job but he is determined his new charges will help him get off to a winning start.
He said: "Cove are a very good side who are scoring a lot of goals. I think they have shown their intentions right from the off with their signings in the summer.
"They are obviously a club with huge ambition to try to race through the leagues as quickly as possible. That has to be admired I think in Scottish football.
"So it is a tough one for us. It is two clubs at the opposite ends of the scale at the moment.
"But I have to look at this as a fresh start and take the game on its own merits.
"Paul has them playing very well but we believe we have identified some areas where we can cause them trouble especially at the Glebe.
"We have to believe at home that we can beat anybody. That's the mind-set I have to get into the players because it has not been great. The fans who do come along will be well aware of that so it is something we have to turn around.
"Saturday would be a great place to start against a team who are flying high.
"If we can win that at home, it would just breed confidence throughout the team."