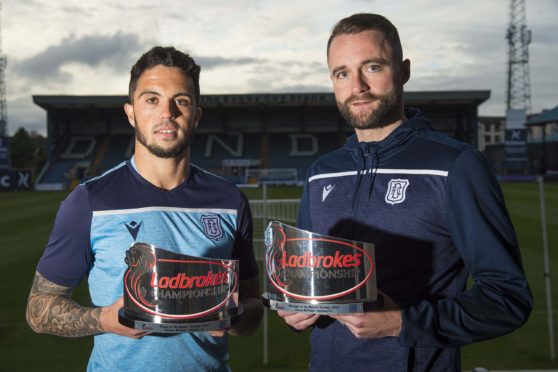 Another derby thriller is a strong possibility at Dens Park tomorrow night.
But the entertainment factor in the live TV clash isn't at the top of Dundee manager James McPake's priority list.
Three points is at the beginning and end of that.
"I would absolutely accept a dull 1-0 victory," said McPake.
"I think Robbie (Neilson) would say the same. I would take that kind of result with no fans out there – never mind the atmosphere!
"Don't let anyone kid you on, though, this is the one that the players look out for when they sign for the club.
"There are some big-game players in our changing room who relish this sort of occasion.
"The first question they ask when you're signing them is: 'When is the derby?' and Robbie will get the same question.
"That's only natural and it shows you what it means to the players."
McPake revealed that the Dundee derby magic can take people by surprise when they are involved in one for the first time.
He recalled: "I hope John Beaton, the referee, doesn't mind me saying it but he turned round to me in one derby and said: 'What a great atmosphere this is.'
"I don't know what it is about this fixture that makes it so exciting.
"Basically, it's two teams who go for each other and it makes for a great atmosphere.
"I'm not sure if it's the close proximity of the two teams. There's just a great buzz about the place which you get in the likes of the Edinburgh derby as well.
"Here it's sold out so that side of it, like any derby, is always good.
"Everyone wants to win it so they can go into their work on the Monday morning and have the bragging rights.
"It's for the right reasons mainly. I can't remember much that's caused controversy in recent times – although there's been one that comes to mind!
"Look, it is what it is.
"It's a good game of football which seems to get people wanting to watch it."
Just don't call it the "friendly derby" – not for the duration of the match, at least.
McPake added: "Everyone says it's a friendly derby but it's not a friendly as far as I'm concerned.
"It's two teams and two sets of supporters who for those 90 minutes detest each other.
"Of course, you know there's needle but there's never any trouble – that's the way it should be.
"Whatever team wins, they go away and celebrate while those associated with the other team drown their sorrows.
"But there's never trouble that's associated with certain other derbies.
"Take away the fact it's the Championship, it's a great advert for Scottish football."
McPake and Declan McDaid received their Ladbrokes manager of the month awards for October yesterday.
Dundee won three out of four games and McDaid scored three times.
The rookie boss said: "It's been a good month which could and should have been even better. There was the Partick Thistle one.
"We responded really well to that result as a group."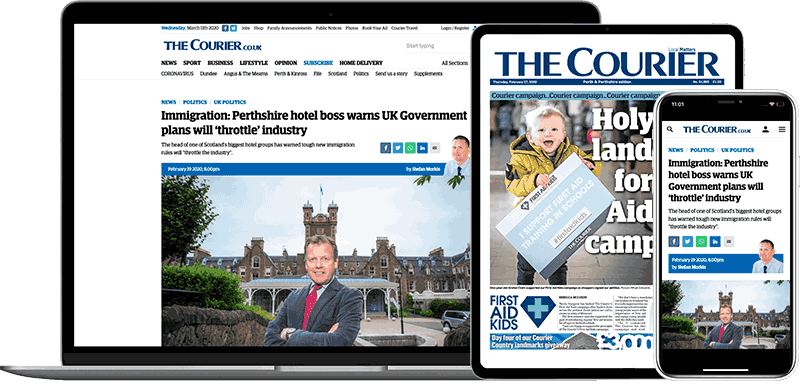 Help support quality local journalism … become a digital subscriber to The Courier
For as little as £5.99 a month you can access all of our content, including Premium articles.
Subscribe