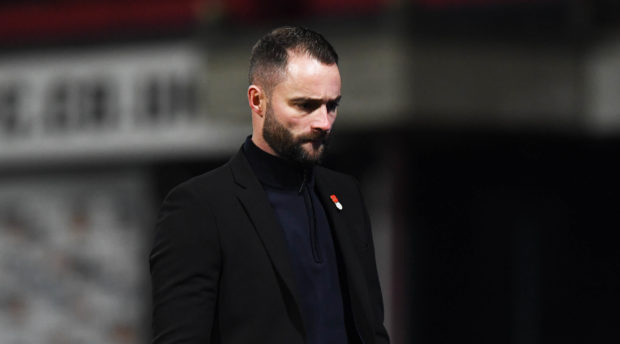 The Dundee players are suffering as much derby defeat pain as much as the club's supporters, according to their manager.
And James McPake was delighted to see plenty of his first team regular put their hands up for closed-doors action this week.
With no competitive football to prepare for at the weekend, the Dens Park boss wouldn't normally be looking for volunteers to play in a Tuesday bounce game against St Johnstone.
But the need to get Friday night frustrations "out of their system" made things different on this occasion.
"I wish we were playing this weekend," said McPake.
"We played a bounce game against St Johnstone on Tuesday. They had a lot of first team players playing and we had some of ours who wanted to play.
"They came to me – the likes of Declan McDaid, Danny Johnson, Jamie Ness, Finlay Robertson, Cammy Kerr and Sean Mackie.
"Normally I would say 'no' if they've just played a game.
"Not only that, Kane Hemmings and Graham Dorrans came to the game and said 'can we do running?'
"I love the fact that they're hurting because I know that every fan that was in the ground and every fan that watched it on TV is hurting. They'll be wanting to know, are our players hurting? I can assure them they are.
"I'm not looking for sympathy because we don't deserve it – we've been poor in two derbies. We were poorer the other night than we were in the 6-2.
"The players wanted to get it out of their system and I'm pleased that they came to me and did that. It reaffirms that it matters to them."
Reflecting on the 2-0 loss, McPake added: "I do still think it was a scrappy first half, which was disappointing for us because we should have been braver to play.
"It's a derby and (Calum) Butcher set the tone very well with his early challenge that they were here for a fight. I'm not saying anything bad about the tackle because I would have loved one of my players to have made it. Fair play to him because he was very disciplined for the 88 minutes after.
"We didn't match the form that we were going into the game with. We looked spooked to play at times.
"It's a horrible thing for me to say but – it wasn't through lack of effort – we lost the fight.
"We lost the game due to our performance. The team that deserved to win did win."
He added: "We got the plaudits when we went on a three-game winning run but we've got to accept the criticism.
"We need to get back to what we were doing well in that three-game run and we will.
"I'm not giving up. We want out of this league at the first time of asking but, as I've said before, there's a mentality change.
"Friday was a major set-back but we'll get back to winning games."
The points gap to United could be 12 points by the time Dundee head to Inverness next weekend, of course.
"We need to get it right here consistently and not worry about what's going on elsewhere," said McPake.
"If we win games the points gap will come down.
"Do I want to be nine points behind? Certainly not. I'd love to be the team nine points in front but we are where we are. What we can't do is think 'that's it'. We won't do that, I can guarantee.
"I'm still confident we can put a run together. We're in November and we need to get back to winning games.
"If they win every game we can't catch them but that won't happen."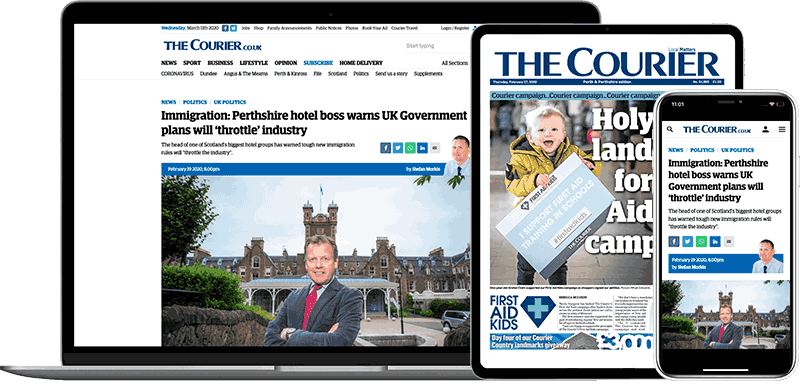 Help support quality local journalism … become a digital subscriber to The Courier
For as little as £5.99 a month you can access all of our content, including Premium articles.
Subscribe