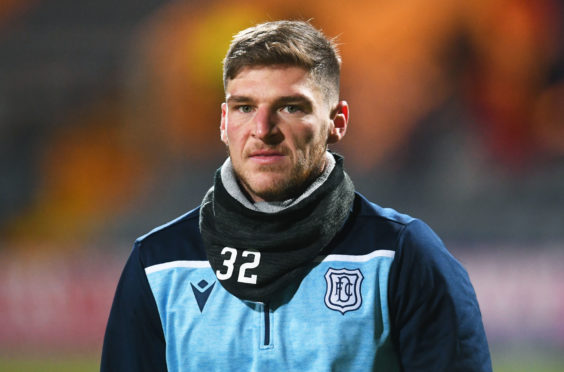 Ross Callachan has made a big first impression on his new manager.
And Dundee boss James McPake expects his January loan signing to make an even bigger contribution to the Dark Blues' cause in the next few months.
Callachan played the second half of Saturday night's Scottish Cup defeat to Motherwell and showed McPake in that time that he will be an important player all across the pitch.
He said: "Ross is really short of match practice but he added something different to what we've got.
"He got beyond Kane (Hemmings).
"He's an old fashioned box to box midfielder but he can play as well. He'll get on the end of crosses in both boxes.
"He got longer than I had imagined but he handled it well.
"He's been training really hard in the hope of either getting in the St Johnstone team or getting away to play games. He's desperate to play football.
"He's brought a freshness to the place and has looked good so far in training this week as well."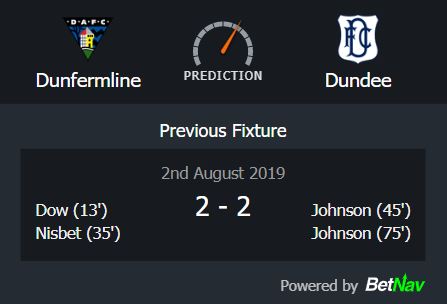 Keeper Jack Hamilton will be determined to bounce back at Dunfermline on Friday night from his bad mistake against Motherwell, which ended any hope of a Dundee fightback in the cup.
"The player knows it was a mistake," said McPake, looking back on the Christopher Long shot that slipped through Hamilton's fingers.
"He was hurting more than anybody in the dressing room after the game.
"After the match I probably chose the wrong phrase when I said that we were well in the game because we were 2-0 down. But we were the better team at the time.
"I would have liked to see what happened if Kane's header has gone in, which was an inch away, or we'd taken another of the chances.
"The third goal going in – and the manner of it – knocked the stuffing out of us."
The low home crowd – not much more than 1,000 – was a talking point at the weekend, with a new Saturday night kick-off one of the reasons for the huge gaps in the stands.
"It was a strange time," said McPake. "It was a new one to me.
"It's after Christmas, live on the BBC, a Saturday night and we've not been performing great. A whole host of things have contributed to the crowd.
"I wouldn't say it was surprising. It was always going to be a tough one.
"Motherwell brought a decent crowd because their team is going well and they haven't seen them play in a few weeks."