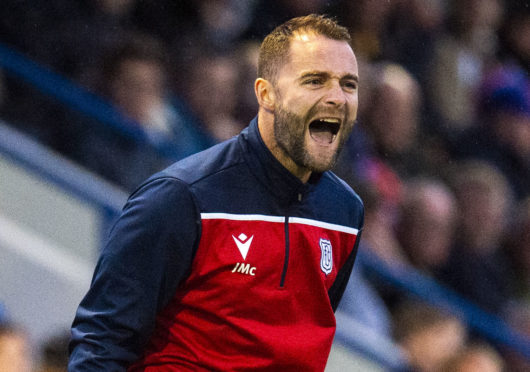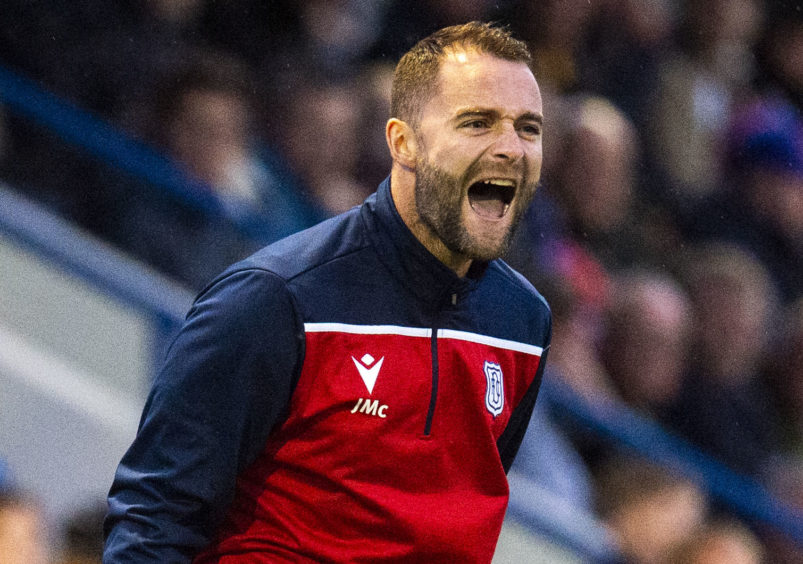 James McPake admits Dundee cannot afford another form collapse to derail their play-off charge.
The Dark Blues have built momentum in February, kicking off with a draw away to Greenock Morton before back-to-back wins over Partick Thistle and Queen of the South.
They remain firmly in contention for a shot at promotion through the back door.
But their manager knows previous results have left them no room for error.
"This is a real key part of the season just for the fact that we can't go on another run like we've been on before and expect to get away with it," said McPake.
"We've been lucky in that we've gone on two separate runs where we've lost three in a row and we still find ourselves in a position where we can threaten the play-offs.
"But we can't afford another slip.
"We need to make sure we're winning games and maintaining a position in the league where, come April, May time, we've given ourselves the best opportunity of getting to the Premiership."
Taking seven points from the last nine has given the Dark Blues a huge boost ahead of the run-in.
McPake believes his players deserve plaudits for turning their form around.
But until they are truly firing on all cylinders, he will remain wary – especially given the tightness of the play-off race.
He explained: "We believe we've been doing the right things from the start of the season but I think all the credit for our recent form has to go to the players.
"They have had a lot of stick as a group, we all have.
"We haven't been anywhere near good enough and I still don't believe we are yet – we have had runs of three games before where we looked alright and getting the fourth or fifth one has been big for us.
"In these mini-runs before we have blown up around this time and then failed to recover, that's been the big disappointment when something has gone against us.
"Two times this season we have lost three games in a row and that's criminal. That can't happen again."
He added: "I'm wary of saying we need to be second – we need to be in the play-offs regardless of what position," he said.
"I think it would be disrespectful to Inverness, Ayr, Arbroath and Dunfermline, too, for us to say we need to be second.
"There are still so many teams that can threaten for the play-offs.
"We feel good performances are coming at the right time because if we hit another bad spell, it wouldn't be second place we are looking at, we wouldn't get fourth.
"It is a crucial point of the season and we need to make sure over the next few games we come out positively."
Arbroath – the surprise package of this Championship campaign – are the Dark Blues' next opponents.
They will provide a stiff test – as they have to every opponent throughout the season.
But Dundee's gaffer hopes the return to fitness of several key men – and the rest of his players' return to form – will stand them in good stead.
"The credit has to go to the players because they are the ones out there on the pitch," McPake said.
"They are the ones that are brave when they need to be. You need big characters and we believe we have them right through the squad.
"We've been unlucky that we've not been able to get all the characters on the pitch together.
"We do seem to be getting a wee bit of consistency recently with players recovering from injuries, that's something we've not had this season.
"You see now in training there is a real edge because the players all know they are playing to be in the team, that's been massive for us.
"Also, our big players are playing well, that's the biggest thing – when that happens you have a chance. Right now our big players are strong and playing well."