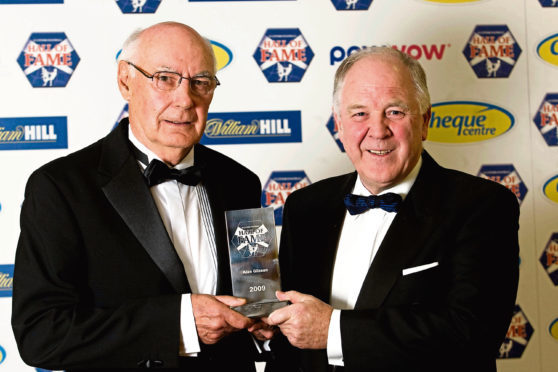 It is still Dundee's golden era.
But it's also a period packed with glittering memories for Craig Brown.
The Dark Blues' 1962 title win remains their historic high point almost 60 years on.
Yet Brown, who was a medal-winning part of the Dee's most famous side, went on to enjoy the most storied days of his career three decades later as Scotland manager.
He led the national side to the European Championships in 1996 and the World Cup in 1998.
But in spite of the heights he hit in the dugout after leaving Dens Park, Brown still feels his days in the city were among the happiest of his working life.
"Dundee holds a special place in my heart – there's no doubt," said the legendary boss.
BORN ON THIS DAY 1940: Dundee championship winner Craig Brown. Happy birthday Craig! pic.twitter.com/S3nsaq9CQy

— Dundee Football Club (@DundeeFC) July 1, 2017
"I was Bob Shankly's first signing after he arrived and I was his last transfer away before he left. Unfortunately, the team was so good I couldn't get a regular game! I was always on the fringe of things.
"I did get a league championship medal though, which is still a prized possession.
"Actually, I can still name the team – Liney, Hamilton, Cox, Seith, Ure and Wishart, Smith, Penman, Cousin, Gilzean and Robertson. There you go!"
The names slip as easily off Brown's tongue as they do those of Dundee supporters of a certain vintage.
Clearly, his time as part of Bob Shankly's squad made a big impression.
And as he warms to the theme of his Dens Park days, the anecdotes start to flow.
"I'd actually had a series of knee injuries by the time I got to Dundee," remembered Brown, who was nevertheless an important utility man for the Dee.
"It all stemmed from a bad initial injury early in my career, which wasn't treated properly. That proved impossible to recover from completely, which is a shame, because I'm not saying I would have been Jim Baxter, but I might have had more of a career as a player.
"But that all happened before Dundee, and I really love Dundee Football Club and the city.
"It was a very, very happy environment when I was there thanks to the success of the club at the time. Mind you, successful clubs are always happy places.
"But thinking about that, and about the number of guys who were team-mates, and friends, who have passed on, I suppose it shows you how old you are."
Brown, at 79, is certainly of an age worthy of respect.
But he also comes from an age where respect was dished out regardless of club allegiances.
That was certainly the case in Dundee during his time at Dens – and his respect for the area remains.
"We were always friendly with the United boys," he said.
"They had a very good team coming up at that time too.
"They had guys like Dennis Gillespie – I remember he gave me a roasting! Then there was Jimmy Briggs at full-back, the Scandinavian boys, then later on came Walter Smith and Archie Knox.
"It was some city for football back then – and it still is now. I've still got a huge soft spot for the city, but also for the two football clubs."
Dundee boss James McPake recalls time he got dressing-down from Dutch superstar Arjen Robben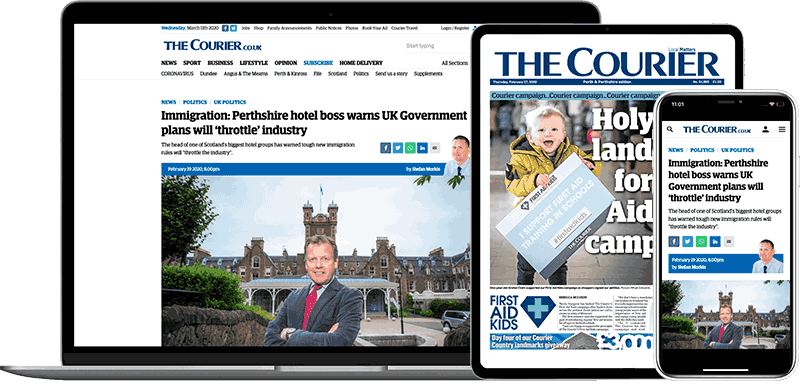 Help support quality local journalism … become a digital subscriber to The Courier
For as little as £5.99 a month you can access all of our content, including Premium articles.
Subscribe