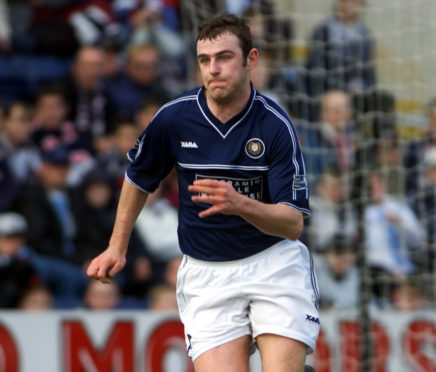 Testing yourself against the likes of Georgi Nemsadze and Claudio Caniggia in training would have been an amazing way to start any football career.
And Dundee's first team coach, Dave Mackay did exactly that as he made his first steps as a senior pro at Dens Park.
Italian brothers Ivano and Dario Bonetti were appointed as the Dark Blues' management team 20 years ago this week, heralding the arrival of a number of top stars.
Mackay, meanwhile, was a fresh-faced 19-year-old looking for a route into first-team football and had spent time on loan at Brechin and Arbroath.
Then, in late September 2001, Mackay was recalled from Gayfield.
He told the Courier: "My debut was at Kilmarnock, coming on as a sub for injured Alessandro Romano.
"I was surprised to get on, to be honest, I had only came back from loan at Arbroath that week.
"I knew I was in the squad but there was going to be one left out and I thought it would be me. But then five or six minutes in and I'm on.
"I don't remember Ivano saying anything before the game but he did afterwards – I think he was surprised at how well I did!
"He got all the players to give me a round of applause after the game.
"It was embarrassing – I don't know if it was just because he was surprised or if everyone got that after their debut. Maybe he was just in a good mood because we had won."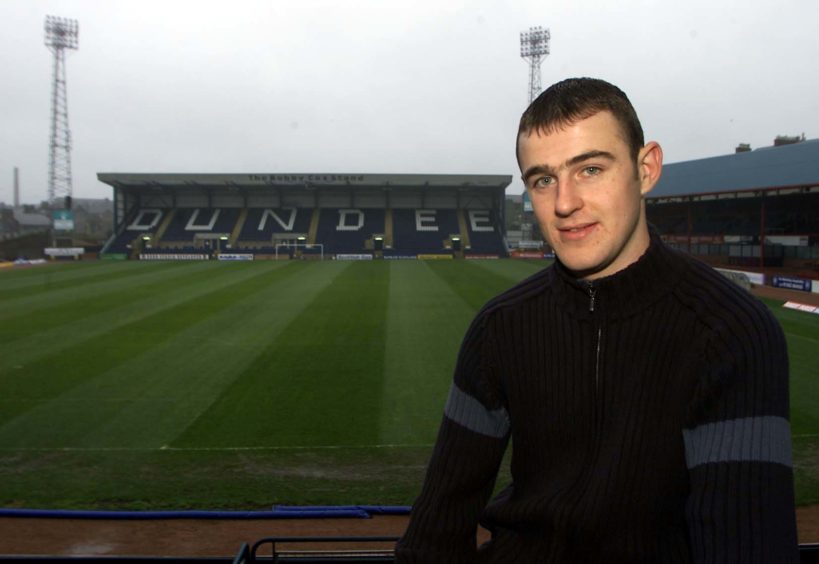 For anyone associated with Dundee at that point it was an exciting time but Mackay says it was "incredible" to pit himself against such top-class players as a youngster, even if it was hard to watch some of the local players get pushed out.
"As a young boy I was happy being around the first team but we had seen a lot of the older pros get cast aside and forced out the door," Mackay added.
"At times it was a revolving door with player after playing coming in. That happens in football when managers come in, they bring their own players but as well as having outstanding players, like Caballero or Nemsadze, there would be three or four who were miles off it.
"That was frustrating to miss out when you're on the fringes of the first team but you felt for established guys who were moved on.
"It was exciting, the Bonettis were a bit eccentric but you knew they were top players and played for some great clubs. It was great as a young player to play with some of the players of that calibre.
"Claudio Caniggia was a huge star. I mean he moved to Rangers and went to a World Cup (in 2002) after playing for Dundee. Nemsadze was frighteningly good.
"Javier Artero had already been at the club but was great, then there were Zurab Khizanishvili and Fabian Caballero – to be at a club and be involved in first-team training was an incredible experience.
"It was great to test yourself as a young player against these international-class players.
"The fans obviously look back at that era with fondness but you wonder about the cost and what happened afterwards if they would want it again."
Looking back himself, Mackay could see there was more money being spent than just bringing in big-name players.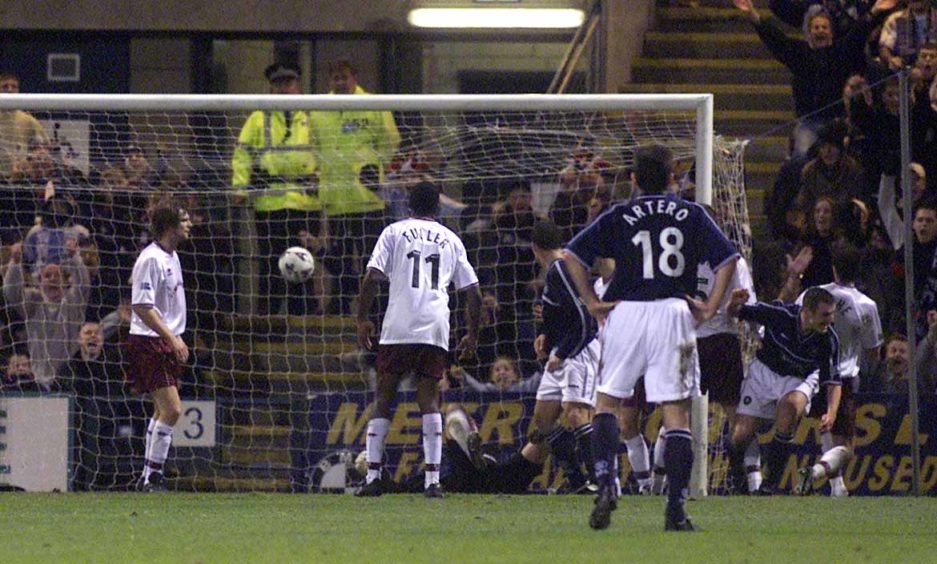 "The team would stay in a hotel the night before a game, home or away," he added.
"They were crazy times. I know some clubs do the staying away before home games now but we'd be staying in St Andrews or Carnoustie for a game at Dens – you look back and its no wonder the club had financial problems.
"When you see the squad that was assembled and the money spent, the team did underachieve not getting the top six."
Being a promising young player at the lower end of the first-team wage scale, Mackay survived the crisis of administration that followed in 2003, over a year after the Bonettis left.
But it still left scars.
He added: "Administration hit so close to Christmas that made it more difficult to see staff losing their jobs. Everybody at the club was affected.
"I was fortunate to be kept on, I was a first-team regular but probably one of the lowest paid. I really felt for the younger guys who were maybe about 20 who might struggle to get another club afterwards.
"A lot of the experienced boys did what they could to look after everyone affected. It was a horrible time for the club, I wouldn't wish it on anybody."
Beginning his career under the Bonettis, though, was quite an experience.
Mackay said: "For myself it was an incredible time. For fans, I'm sure they look back with hindsight and wonder whether the next 15 years they endured were worth it for splashing out for a couple of seasons.
"There were some fantastic players, some rubbish as well.
"Before the Bonettis came in there was a decent team being built by Jocky Scott, not far off a top-half finish, its not like they were struggling. Had they continued building that it would probably have been a solid SPL team."