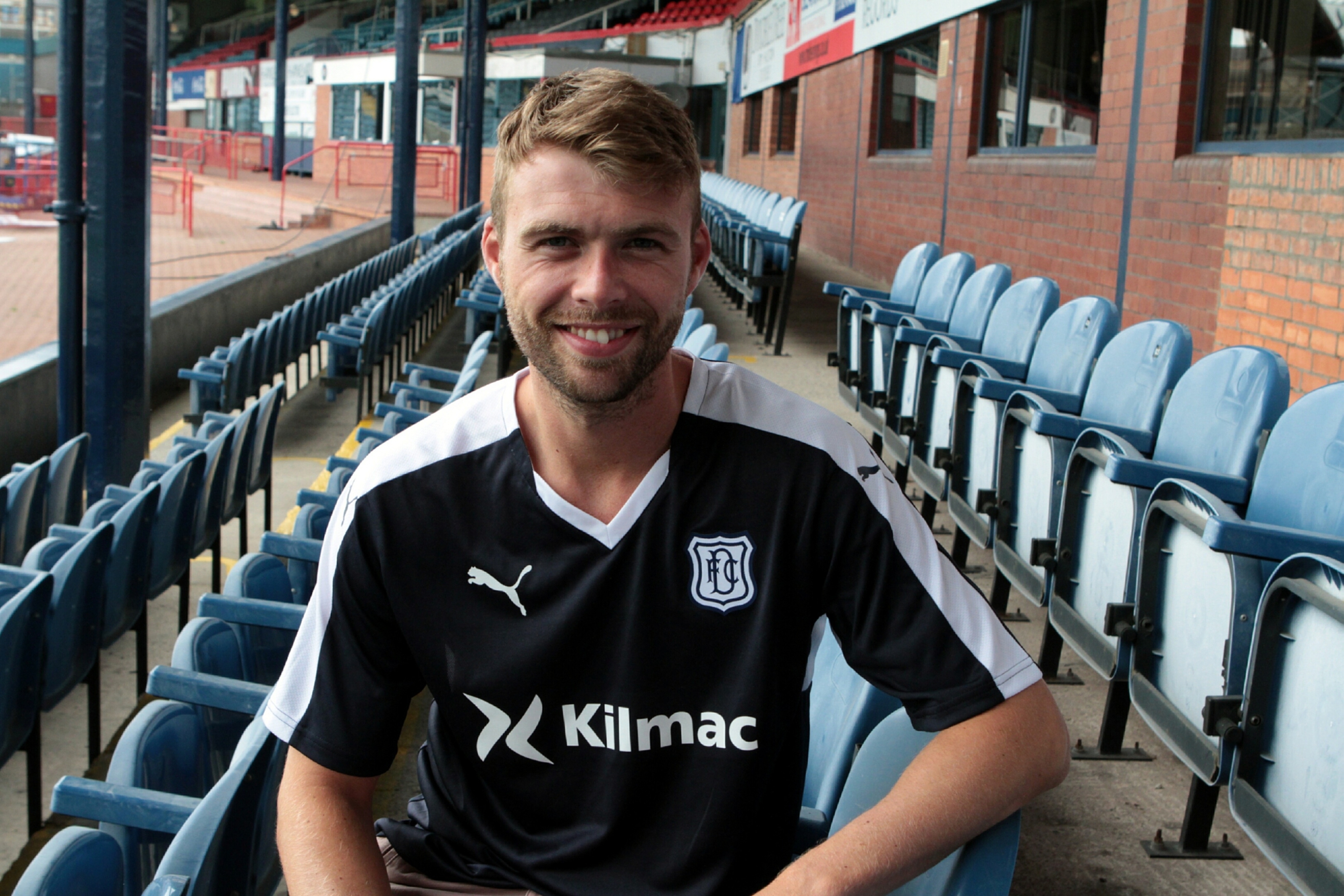 Dundee frontman Rory Loy may work for the club that relegated Dundee United but he still has sympathy for the Tangerines' players.
The Dark Blues' 2-1 win on Monday night sent their city rivals down to the Championship and triggered a chain of events that saw all but a handful of the United first-team squad being told there is no future for them at Tannadice.
As he prepared to make his comeback from injury in today's home clash against Hamilton Accies, Loy spared a moment to send sympathy to those suffering up the road.
He knows from personal experience just what a tough environment his profession can be at times.
Loy said: "Football is harsh.
"It nearly happened to me a few years ago.
"I was a week away from playing part-time football.
"I had a bad injury and was out for over a year at Carlisle and they let me go.
"I then went on trial at another club but didn't get a contract.
"Then Lyle Taylor got a move down south from Falkirk, who then handed me a two-week trial.
"I was getting ready to go running at Glasgow Green when I was told there was a trial game for Falkirk up at Forfar.
"It was basically their under-19s but I went up there and I think that went a long way to my getting a contract.
"The manager (Gary Holt) liked that I was willing to do that.
"That was at the end of July so I signed so late for Falkirk that I missed their first game of the season.
"It was a long, hard summer for me with no club and no money coming in.
"It wasn't nice.
"My agent told me I wasn't going to be top of anyone's list because I had missed so much through injury.
"He told me: 'The phone is not going to be ringing. It's going to be July, rather than May or June, when managers are maybe four or five names down their list.'
"My agent was very honest but I preferred that from him.
"So it doesn't matter if Dundee United are our rivals.
"They are still people and it's not a nice situation to be in.
"Hopefully, the players who are leaving can all get something sorted.
"Of course, it's a performance-based business and if you are not performing that's what happens.
"It is cut-throat but what we are seeing at United is the human cost.
"It's part and parcel of the game but boys are getting released and they've got mortgages and families.
"On a strictly sporting basis, it's dog eat dog but it's not a nice situation."
Loy and Dundee, of course, have themselves to focus on this afternoon, with the Dens men looking to finish in seventh spot in the Premiership.
However, they won't get it easy against Accies, who need points in order to stay above second-bottom Kilmarnock.
Loy said: "We don't want the season to have ended last Monday.
"Inevitably, psychologically, it's harder to get up for a home game against Hamilton than it is for a game in which you can relegate Dundee United.
"However, in the same breath, we are all professionals and the manager won't let standards slip.
"We've got team and individual reasons to do well.
"Whether it's Kane (Hemmings) wanting to make 30 goals, me wanting to finish with double figures or Greg (Stewart) wanting to impress – we don't want our standards to slip.
"We want to finish with a bang and five wins from the post-split games.
"We have two wins already and we want to carry it on."
Loy has now recovered from the knee injury he picked up playing against Celtic and wants to finish the season with a flourish.
He said: "I trained on Thursday for the first time and it went well.
"It's been a frustrating time but there's more to come from me."