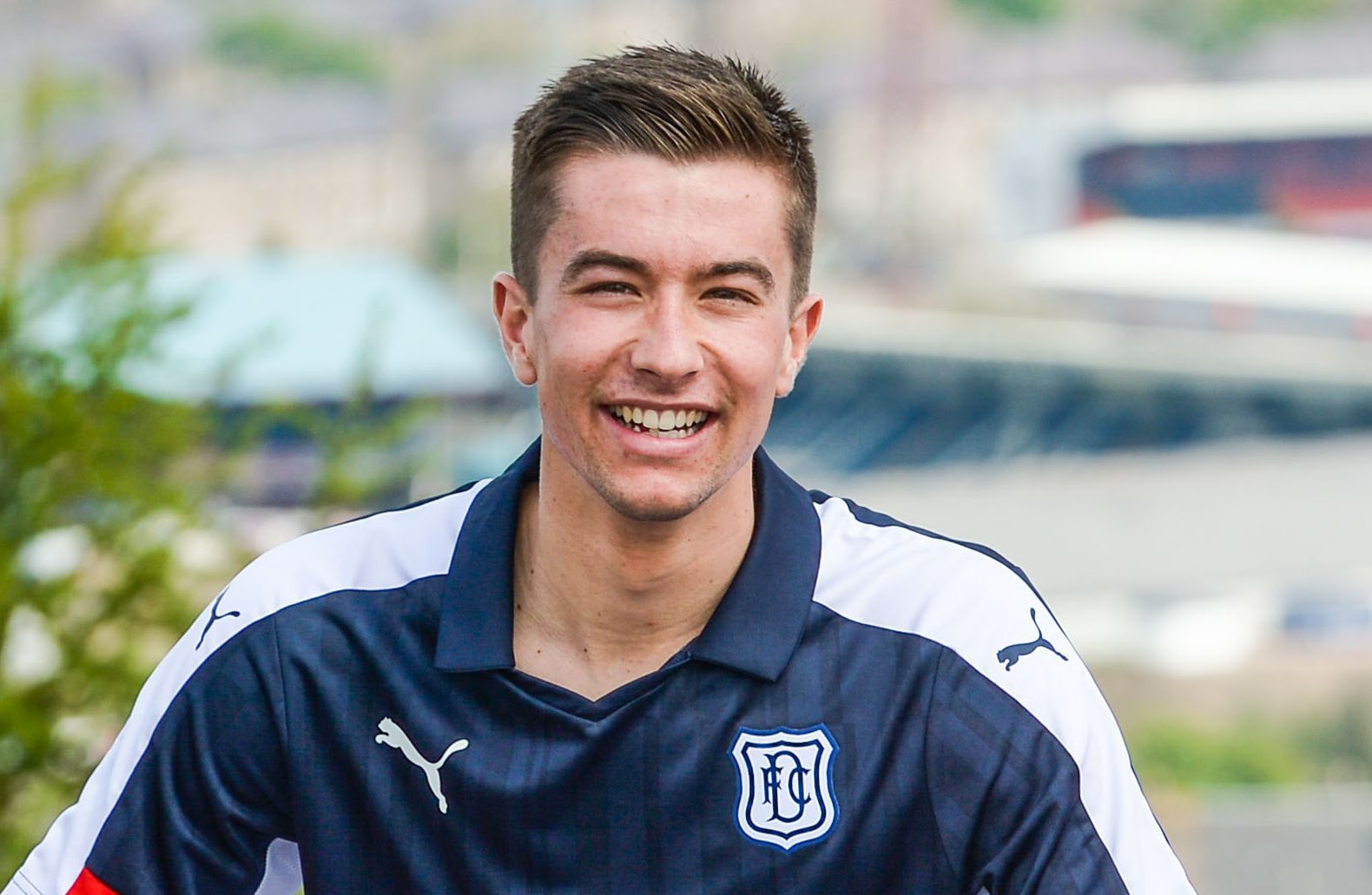 Dundee boss Paul Hartley has revealed that Cammy Kerr is set to be the first-choice right-back at the club next season despite the arrival of a new signing at Dens.
The Dark Blues manager snapped up Mark O'Hara from Kilmarnock on Wednesday with the 20-year-old having played almost 100 times for the Ayrshire side.
O'Hara has featured mostly as a full-back in those games but Hartley sees him more as a midfielder.
And now that Paul McGinn will be leaving the club, the manager has challenged Kerr to make the right-back position his own.
When asked what attracted him to go and get O'Hara, Hartley said: "His age. We think he is somebody we can develop.
"He is versatile but we see him playing as a central midfield player. He can get about the pitch and he has played a lot of games for his age which is important also.
"He is not raw but he is someone we definitely think can get better.
"He had a year left at Kilmarnock so I was surprised they let him go.
"But when Mark became available, he was one we were determined to get.
"The age of the team has definitely come down this year again.
"We do have a young squad but we have experience in it as well.
"So Mark is another one we can hopefully improve as a player.
"He is six foot, he has great energy and is a good athlete."
Hartley added: "We have looked at full-backs – we are not hiding that fact – but we have Cammy Kerr on our doorstep.
"He is at an age now where this is his opportunity.
"Cammy did really well when he came into the team after Christmas.
"He played more as a wing-back when he came in but his natural position is at full-back so it is now up to him in terms of staying in the team."
Following O'Hara's arrival, Hartley admitted that his summer signing business is almost done with just one more important position to be filled.
He added: "We are still looking to bring a right centre-half in just to make us a little bit stronger in that area of the pitch.
"It is not going to be easy to find one. I think this will be the hardest one to bring in, to be honest.
"I think we are OK all over the pitch but this one is going to be tougher.
"We would like to get him in before we report back for pre-season to have the whole group together as we have done over the last couple of years here."