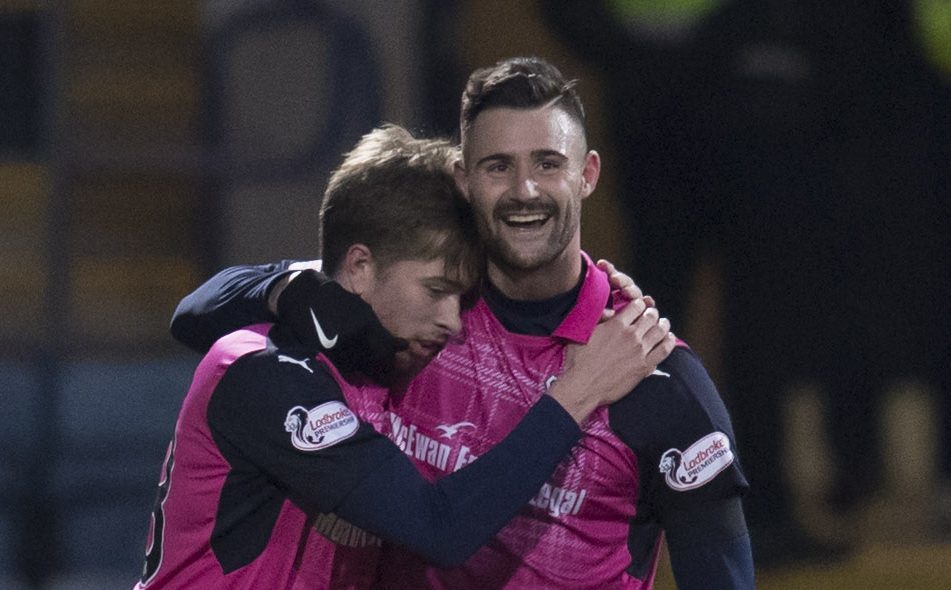 While the majority of the Dundee squad will be recharging their batteries during the international break, Marcus Haber has embarked on a 10,000-mile round trip to play for Canada.
The big Vancouver-born striker will hopefully line-up for The Canucks tomorrow night in the South Korean city of Cheonan, located 50 miles south of the capital Seoul.
The game is just a friendly but the 27-year-old insists he is always honoured to be selected for his country and he is more than willing to endure the long flights to represent Canada.
Speaking earlier this week before flying out, the former St Johnstone, Stevenage and Crewe player said: "I will be in South Korea for a friendly match over there.
"It is a lot of travel. I fly out of Glasgow then stop off in Dubai and from there to Seoul. It will be a long day.
"It will be my first time in the country so I am looking forward to it although it will be a difficult game.
"The boys at the club will be getting a bit of a break whereas I won't.
"But I am always delighted to represent my country.
"Playing up in Scotland there is the international break so I don't have to worry about missing games like I did when I was in England.
"It is a great feeling representing my country, for sure."
Haber set off for Korea with his confidence boosted after netting his first goal for the Dark Blues in Saturday's crucial victory over Motherwell at Dens.
Craig Wighton, who was outstanding throughout and the deserved man of the match, provided the assist for his strike partner's counter and Haber admitted there is no limit to how far the teenager can go in the game.
He said: "Scoring my first goal for the club means a lot to me.
"I wanted to put a good performance together and build on last week against Hamilton and as a striker you are always delighted to score your first one especially in front of the home fans.
"I think we have played well in the last two games. We have tried to work on our strengths and it helps a lot playing with Wighty up front.
"He is a player who works hard and I think we have had a bit of success together.
"He has the tools to go all the way in the game. He is very quick, he is honest and is frightening 1 v 1.
"If he keeps his head down, continues working hard and trusts in his ability, he can go as far as he wants.
"The whole team has benefited from a little more consistency and we have been effective."