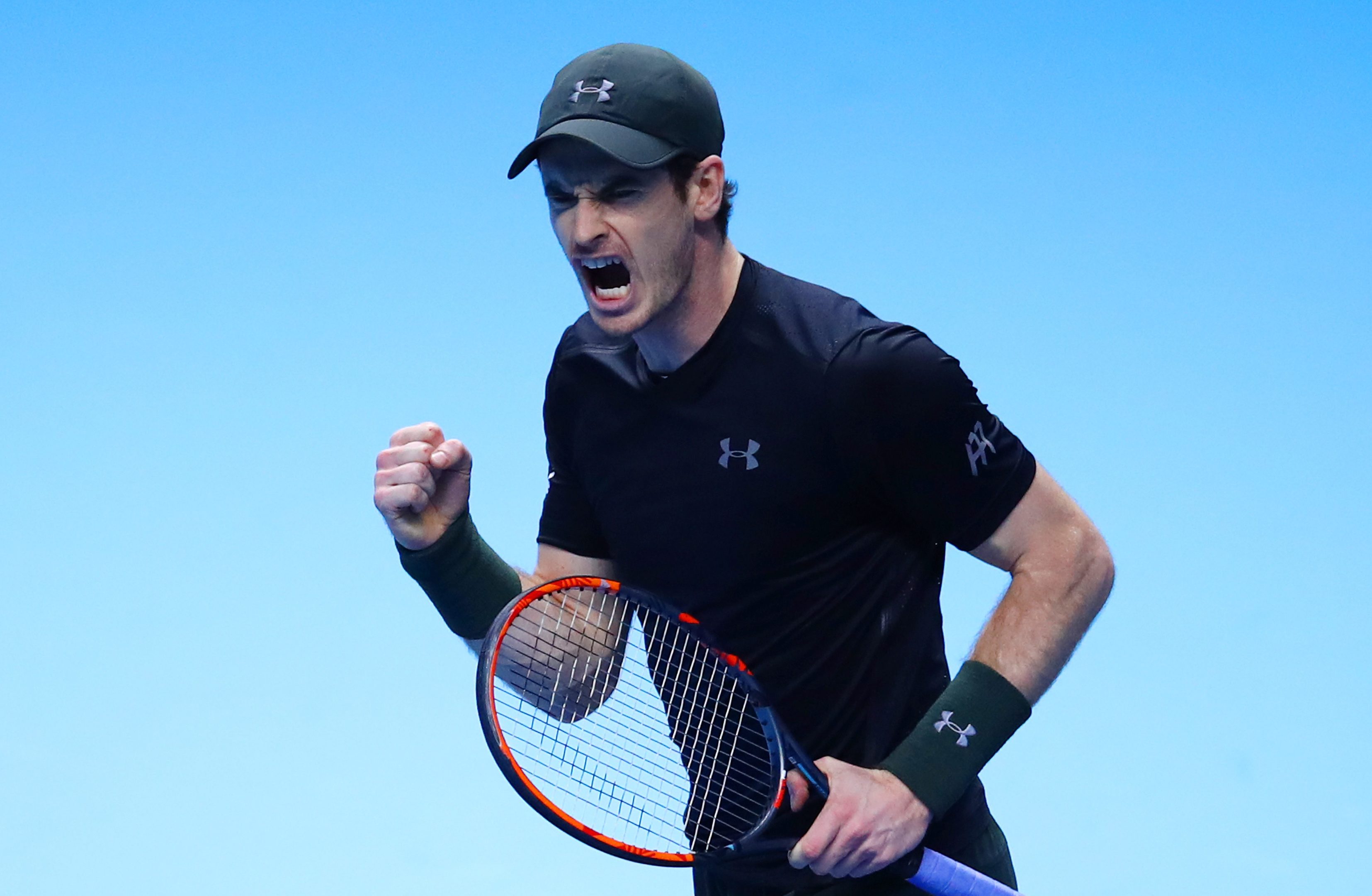 Our very own Andy Murray, Dundee's chance to get away from the danger zone and Dundee United's crunch clash against Hibs all come under the spotlight in Talking Football with Courier sports writers Ian Roache, Eric Nicolson and Neil Robertson.
Odds-on favourite. Can Scottish football bask in any reflective glory from world number one Andy Murray's remarkable tennis success?
Ian Roache: For starters, we could appoint his mum Judy as the next SFA chief executive when Stewart Regan finally runs out of luck (I'm only half-kidding). What Murray's heroics do show is that excellence in sport can be achieved in Scotland and perhaps we should not just meekly accept failure like we do with the national football team.
Eric Nicolson: I don't think tennis should be basking in any glory until they give the go-ahead to Judy Murray's planning application near Dunblane. A few more indoor courts across the country wouldn't go amiss, either. I'm always wary about comparing sports but there's no question that a lot of footballers could look and learn from the mental attitude and dedication to being the best they can be that Murray has shown.
Neil Robertson: Murray should be a shining example to every Scottish sportsperson but trying to find any connection between his incredible success and the long-running cycle of failure at the top of Scottish football is frankly beyond me.
Treble chance. Dundee face Inverness Caley Thistle, Kilmarnock and Ross County in their next three matches. This is crunch time isn't it?
IR: It looks that way. When you lose in stoppage-time like they did against Rangers it is hard to feel positive. However, the Dark Blues will be sitting pretty in mid-table if they can see off ICT, Killie and the Staggies such is the tightness of the table.
EN: Dundee haven't got a good record against top six clubs so that puts even more pressure on the matches against their potential rivals down the bottom. Four points would be OK from those three fixtures, six would be very good. I think there will be six teams involved in the battle to keep out of the last two Premiership places for a good while yet. I change my mind on which two sides are likely to be in those spots every weekend, though.
NR: I'm not sure about crunch time as there is so little between all the teams at the wrong end of the table but these are certainly important matches for the Dark Blues. Inverness have proved a big bogey team for Dundee in recent years but as boss Paul Hartley pointed out last week, this is a new group of players and hopefully they can kick off this important triple header with a win at Dens.
Heads you lose. What on earth happened to the St Johnstone defence in that defeat to Ross County?
IR: I have no idea and, rather more importantly, neither do the players, I would imagine. County's fourth goal, in particular, will be giving boss Tommy Wright nightmares. It was an absolute shocker and ticked all the boxes in the 'how not to defend a cross' guide.
EN: It was a combination of not closing down the crosser well enough, not being switched on to movement in the box and not attacking the ball. They'll get it right, though. I think Tommy Wright struck the correct note with his post-match comments. You'll see a more aggressive and dialled-in Saints defence against Inverness next weekend after they've had a fortnight to stew on the Ross County horror show.
NR: I thought I was seeing things when that scoreline came through at Ibrox on Saturday. It will certainly be a video nasty when the players sit down to watch the tape of the game but I am sure it is a problem that will be rectified by boss Tommy Wright and his coaching team before the next game.
Accumulator. Dundee United remain unbeaten in 10 games after the draw at Morton and now they face the big one. Do you fancy them to defeat Hibs?
IR: That 0-0 at Morton on Saturday wasn't a bad result, even though United had enough chances to have won the game. It kept the pot boiling nicely until the Hibs match at Tannadice a week on Friday. They certainly can beat the Easter Road side and I think they will do so.
EN: It's certainly a game to look forward to. United have got momentum but Hibs have come through a bit of a dodgy spell and are still in front. I think it will be another draw, which would suit Neil Lennon more than Ray McKinnon.
NR: United haven't lost at Tannadice this season and look in decent shape ahead of the Hibs game. However, like Eric, I see this ending with honours even – although McKinnon's men will have to keep a close eye on a former Dundee player Martin Boyle, who has really 'come to the boil' in recent weeks, netting four goals in his last four games.
Long odds. Do you give Celtic any hope of getting anything out of the Champions League clash against Barcelona?
IR: No. As much as I enjoyed and admired their display against Manchester City at Celtic Park, I think we will be paying homage to the Catalonians after this one. I hope former Dundee United midfielder Stuart Armstrong starts and keeps up his excellent recent form for the Hoops.
EN: I can't see it. Barca will want to top the group and will probably win by two or three. Sunday's cup final is a bigger game for Celtic.
NR: As ever, I hope a Scottish side can do the country proud on the European stage but the fact that you can get odds of 11/1 on Celtic to win the game at home says it all really.
Tic-tac, no? So Gordon Strachan remains as Scotland manager. Thoughts?
IR: This situation is a mess and very puzzling indeed. It is sheer delusion to argue that the team can still qualify for the World Cup. A new man could have been appointed before the new year and then had time to bed in, watch players at their clubs – including those ignored by Strachan – and give the fans something to look forward to when we face Slovenia at Hampden on March 26. Instead, we are stuck in holding position until the inevitable parting of the ways.
EN: After saying last week that he would resign (not that I was alone) you won't be surprised to read that I was shocked that he has decided to plough on. Only Strachan will know if he genuinely believes this is not mission impossible, but I reckon it is. The SFA must think that paying him off would cost more than they'll lose in ticket sales for the Slovenia match and the other dead rubbers at Hampden apart from the England game.
NR: My thoughts? Probably not suitable for a family newspaper!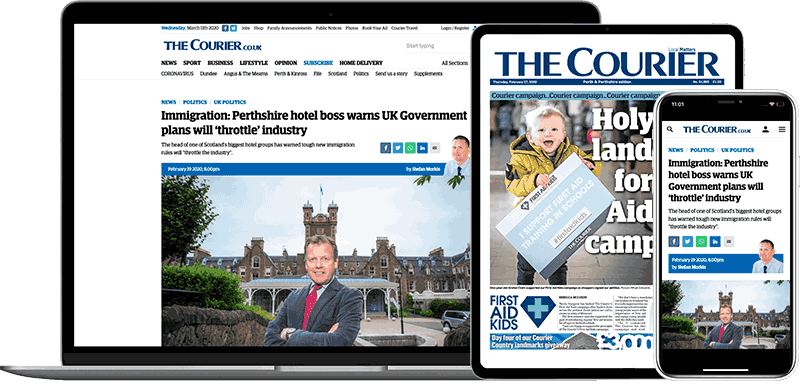 Help support quality local journalism … become a digital subscriber to The Courier
For as little as £5.99 a month you can access all of our content, including Premium articles.
Subscribe