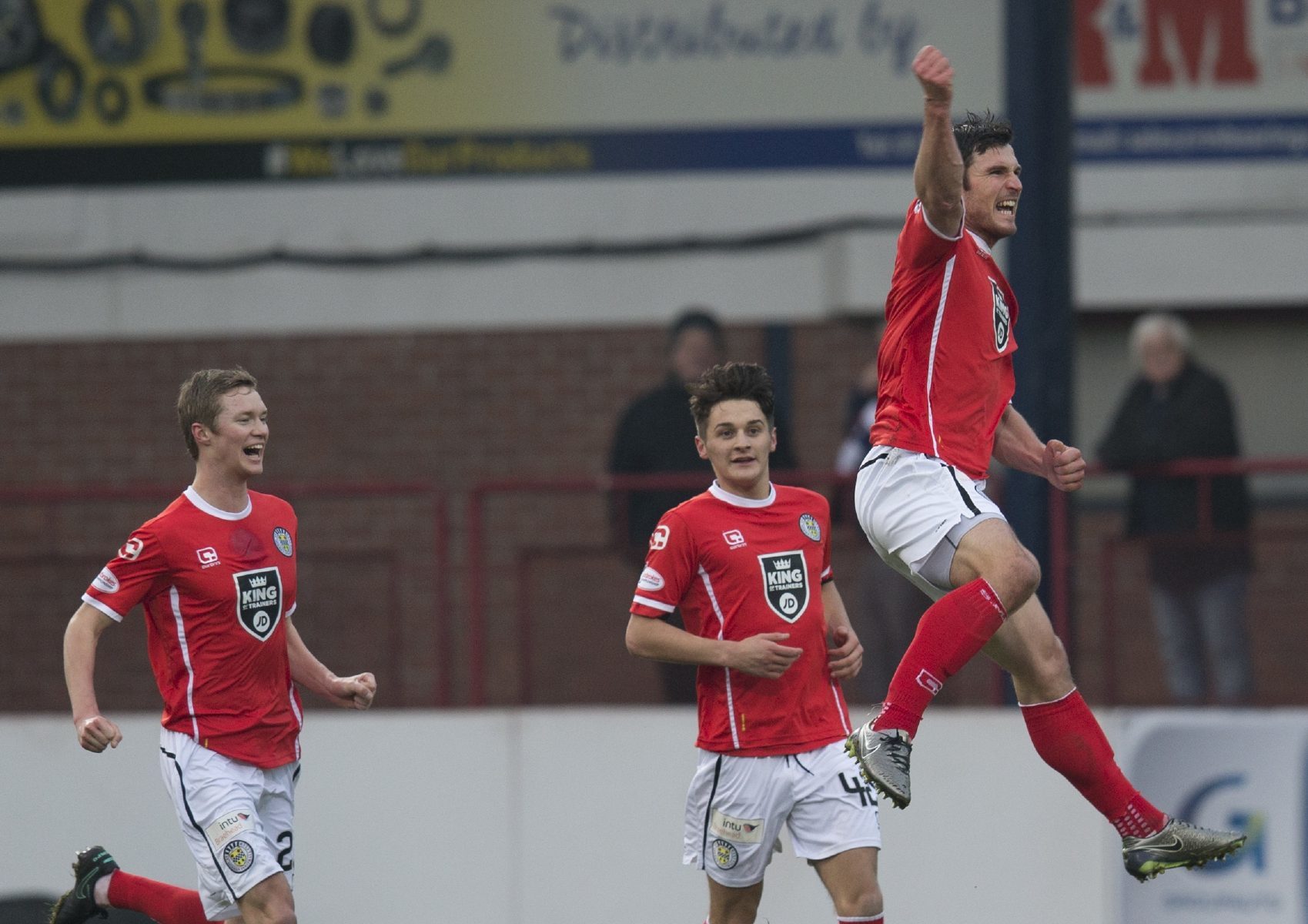 In this week's Talking Football, Courier Sports writers Ian Roache, Eric Nicolson and Neil Robertson discuss the two Dundee clubs' Scottish Cup shockers while heaping praise on East Fife boss Barry Smith.
OK, let's get it out of the way early. Who won the "worst result contest" between Dundee and United at the weekend?
IR: Only because of St Mirren's lowly league position do I tip the balance towards the Dark Blues but both were absolute shockers.
EN: Yeah, I would go with the Dundee one. Actually, of all the many grim cup performances the Dark Blues' fans have had to endure in recent years, this was arguably the worst. St Mirren are a poor, poor team. I don't suppose the fact that they would have been playing a League One team in the last 16 will have eased the pain.
NR: Dundee losing at home to a side seven points adrift at the bottom of the Championship tops United's Highland hammering.
Dundee couldn't get out of their Betfred Cup group and now this. Besides everyone missing out on the excitement of a cup run, that's financially irresponsible is it not?
IR: You never know how the draws will go as far as possible lucrative ties are concerned but the cups can be a great source of money as well as memories. Sadly, the Dark Blues haven't done themselves or their fans justice in either tournament this season.
EN: It's a double whammy. As well as missing out on cup revenue, it will also affect league attendances. Unless they get dragged into the relegation battle there is nothing tangible left to play for.
NR: Saturday's result was a bitter pill for everyone of a Dark Blue persuasion to swallow but boss Paul Hartley will be hurting more than most. The manager has long spoken about the importance of the cups to his side and yet another early exit will no doubt impact on budgets.
How can you explain what's happened to United and can they recover from such a heavy defeat in the Highlands?
IR: They have become porous at the back again. It may be stating the bleeding obvious but they are losing too many goals. They need to stop the rot or Hibs will quickly become runaway leaders. I would say Dunfermline are arguably favourites for their league clash this weekend.
EN: The summer is the time for reflecting on a season but I wonder whether getting to the top of the league was the last thing they needed. All of a sudden fans' hopes were raised that United could win the title. In reality, Neil Lennon has a much stronger squad than Ray McKinnon. They'll recover – maybe not as soon as this weekend – the same way as most teams do, and that's by getting a couple of clean sheets.
NR: United have now shipped 12 goals in their last three games which tells its own story. Defensive confidence will have taken a battering and McKinnon has a big job tightening things up at the back.
Is it any consolation that Dundee can now concentrate on trying to stay up and United can focus on trying to get up?
IR: The cups were never a priority for United but such a hammering can hurt confidence. They are still in the Irn-Bru Cup but that's a sideshow compared to the league race. A desire to make progress in the cups was a specific goal for the Dens men this season but they never seem too far away from a bad result. That is a concern for the remainder of the campaign.
EN: There are no straws to be clutched here, particularly for Dundee.
NR: Both sides will desperately miss the excitement a cup run can bring but at least United have a positive promotion target to aim for, although securing Premiership safety should surely focus the minds at Dens.
At least St Johnstone got the job done. Partick Thistle at home isn't the worst draw in the world, is it?
IR: Saints have had some daft results this season so such a straightforward home victory over Stenhousemuir was warmly welcomed. The tie against Partick will be close.
EN: You want to avoid the Old Firm either home or away. Next priority is not being drawn away to Aberdeen, Hearts or Hibs. After that, anything is OK. Thistle have fared better than most against Saints in the last few years, though. This could definitely be a replay.
NR: Saints will be pleased to have secured a home tie but I have already seen Partick winning at McDiarmid this season back in October so this is definitely a tricky assignment.
Dunfermline are a club on the up. I would suggest that not only do United need to be wary for Saturday but also Hamilton in the next round of the cup. Agree?
IR: I definitely agree. That was a fine win against an Alloa side enjoying a good season and I fancy them against the Accies. As I've said above, you can make an argument for them being favourites for the United match.
EN: The Pars are improving and I would fancy their chances against Accies. They'll have to overcome a psychological barrier to take care of United, though. It's been four out of four for the Tangerines. Beat them and they really will start to think the play-offs are a serious possibility.
NR: The bookies have United as favourites to beat the Pars which is slightly surprising especially considering their respective results at the weekend. The Pars were left with a sense of injustice the last time the sides met at East End in the league following Cammy Bell's penalty save heroics and I can see them edging this latest encounter.
We might be biased, considering he is a former DC Thomson colleague, but just how good a job has Barry Smith done at East Fife?
IR: So we leave the best to last! His record since swapping the press box for the dugout again has been nothing short of tremendous. The Buddies may have taken care of Dundee but do you really think they will fancy a trip to New Bayview in the next round? I don't think so. Mon the Fife!
EN: Even the manager-of-the-month curse hasn't stopped Barry. I haven't checked the betting but they must be a pretty short price to make the play-offs now. Gary Naysmith did an excellent job but that didn't look on the cards when he left. It's great to see one of the game's good guys doing well.
NR: I was lucky enough to travel with Barry to most of the away games he covered during his time with the company and his knowledge and passion for the game shone through. It is great to see him being successful in a job he loves.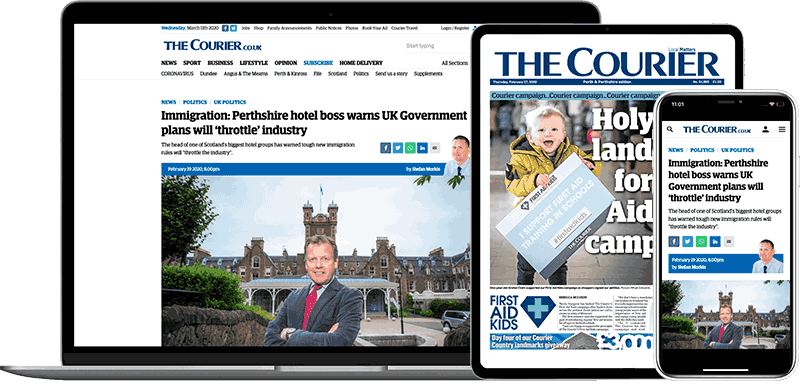 Help support quality local journalism … become a digital subscriber to The Courier
For as little as £5.99 a month you can access all of our content, including Premium articles.
Subscribe