A young Monifieth footballer studying in the US had a lucky escape on Saturday when a tornado lifted the car he was travelling in as it ripped through a Mississippi city.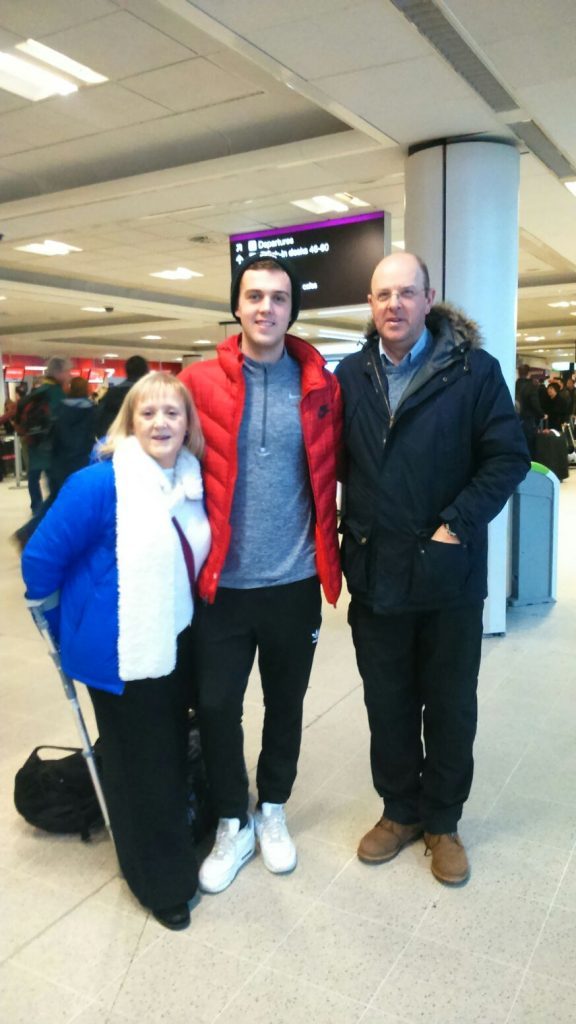 Calum Brodie, 19, had been enjoying a regular night out playing pool and visiting Walmart in the early hours of Saturday morning when a tornado warning sounded.
Initially, Calum and his friends thought they would be safe from harm as they drove back to their campus dormitory at William Carey University, in the Mississippi city of Hattiesburg.
Reaching the gates of their student flats, Calum and his friends started to film the weather around them as they noticed the wind gain in strength.
Before they could realise what was happening, they were bombarded with stones and rocks picked up by the prevailing winds, and their car was sucked up and dragged ten yards into a bush.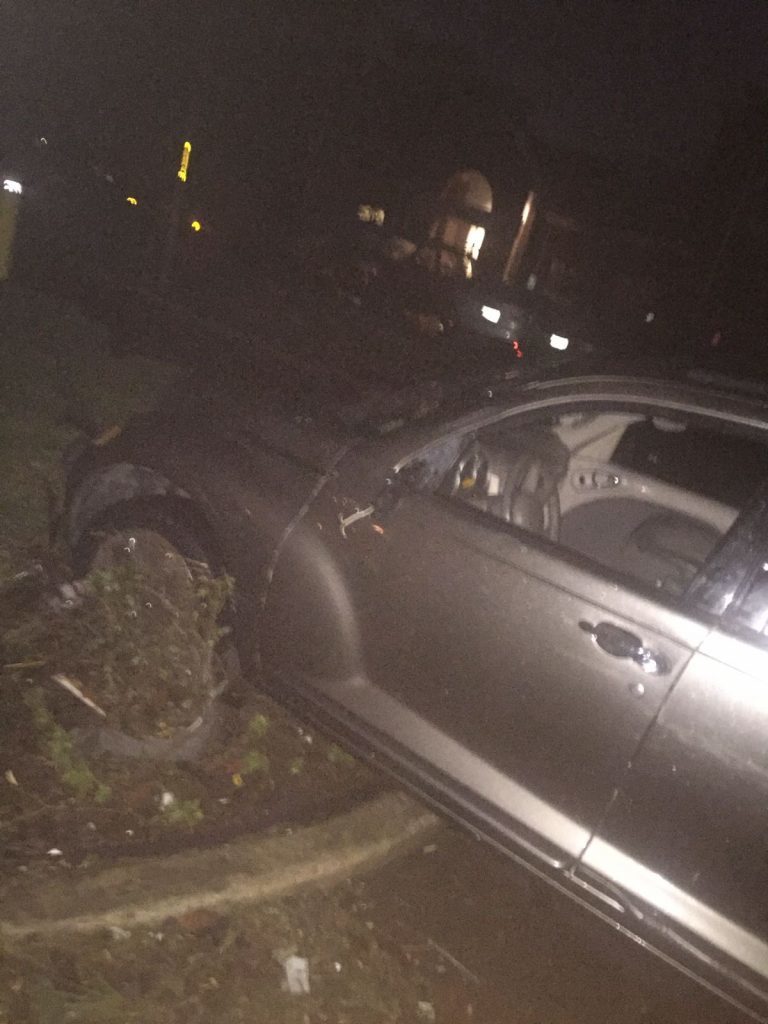 "There were three of us in the car, and one of the guys started filming what was going on, not thinking what was happening was too serious", said Calum.
"He was filming something for Snapchat, laughing about it, until a rock smashed in to the car window.
"After we escaped from the car, having been lifted up by the tornado, we ran towards the campus, and started seeing if we could help with people who were hurt.
"We suffered a few cuts and bruises, but fortunately we didn't suffer any serious injuries. The car is gone, but I can live with that, all things considered.
"It was certainly a different Friday night out."
After the tornado struck, Monifieth-born Calum – who has played for Dundee FC's under-20s and the Arbroath FC reserve team –  phoned his parents Keith and Ingrid to let them know he was safe and share with them photos of the devastation the twister had wrought.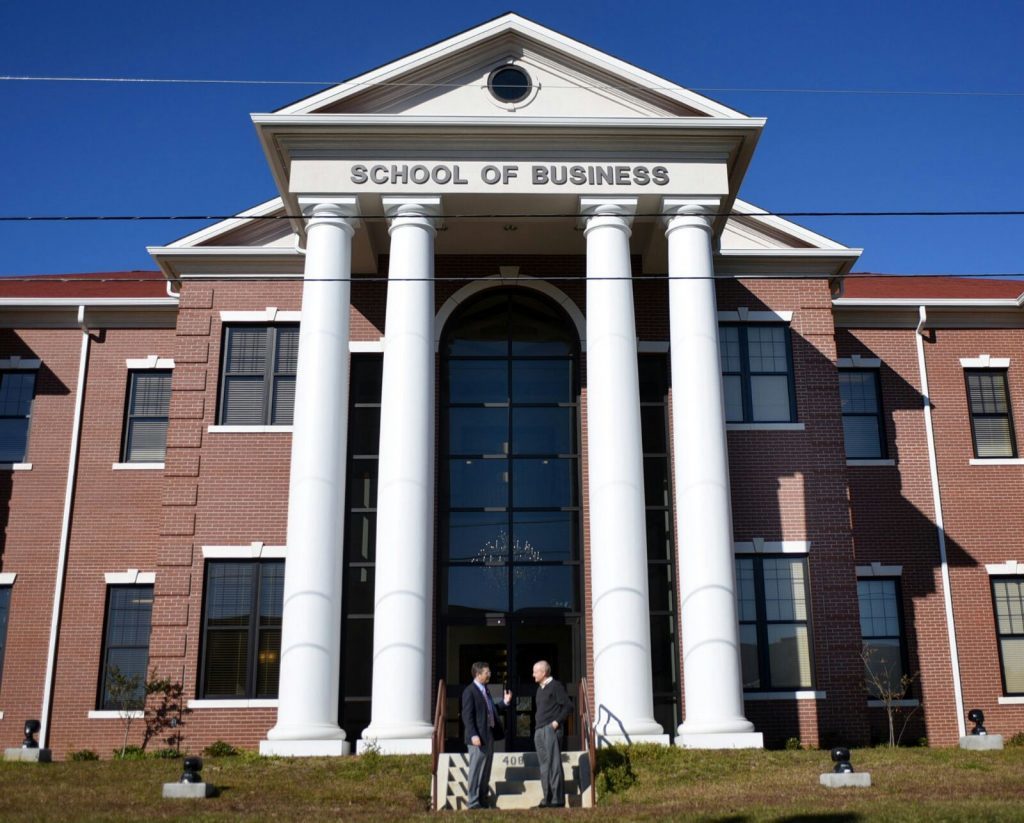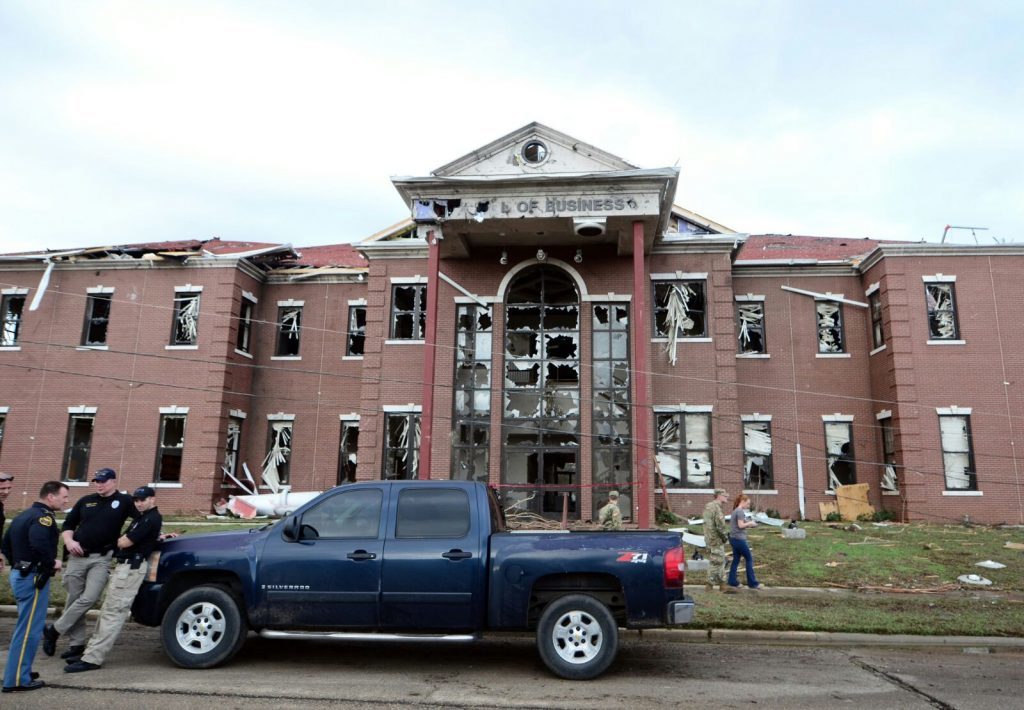 Calum's dad, Keith, said he felt relieved knowing his son was safe and being cared for.
He said: "Calum had only recently gone back to America, having been home in Monifieth over Christmas and New Year.
"We had known about the risk of tornadoes in Mississippi, and we only heard about the tornado after Calum phoned and told us what happened."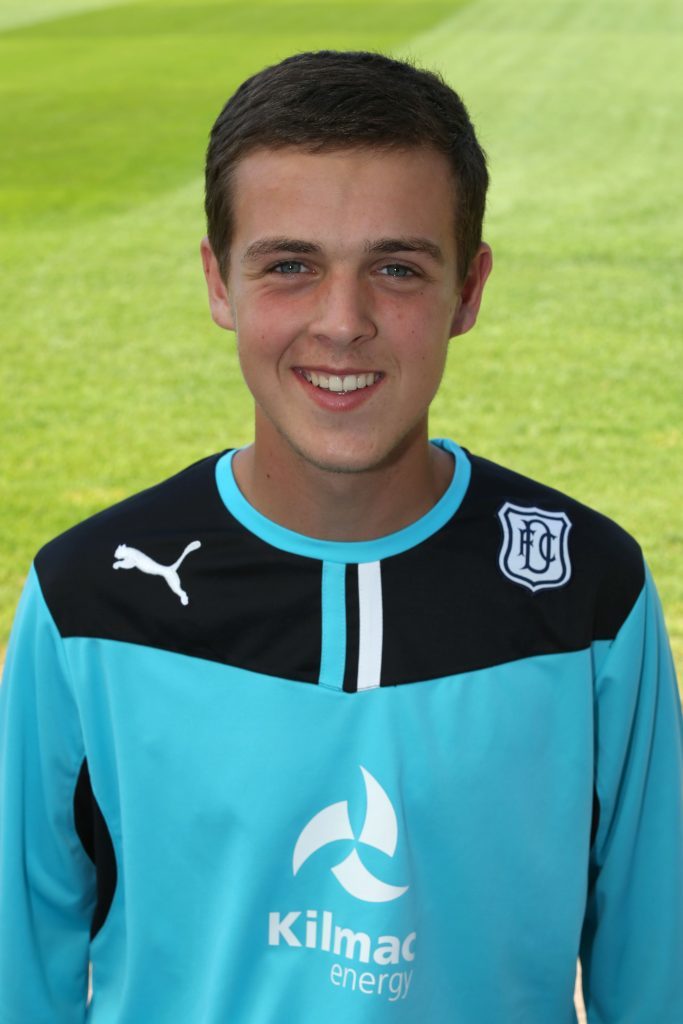 The tornado which tore through Hattiesburg reached speeds of up to 165mph, and was registered as a EF3 – which can cause severe damage. The most devastating tornado rating is an EF5.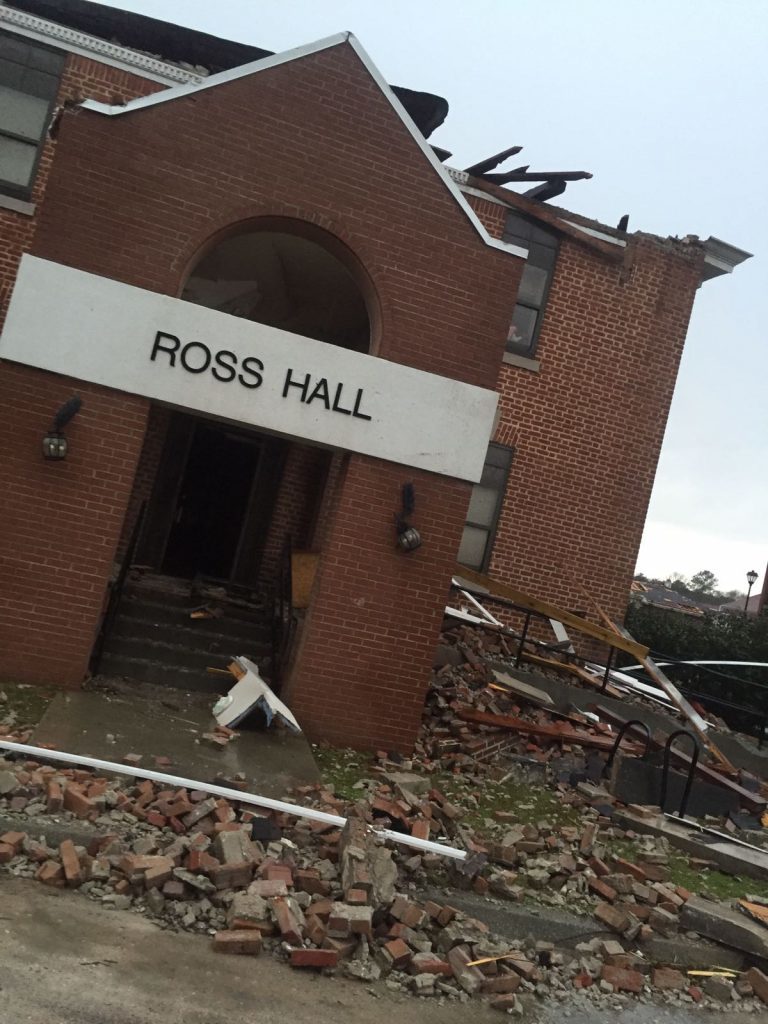 Sadly, four Hattiesburg residents lost their lives in the storm, and more than 20 people were injured across the county.
Calum, who is on a football scholarship studying criminal justice, said he would see out his studies until the summer, despite the risk of more tornadoes.
He said: "The whole community here has really pulled together. We are currently being housed in rooms at the neighbouring University of Southern Mississippi, and people have been very generous with their donations.
"My mum is a bit of a worrier at the best of times, but I've let her know the help we have all received here has been really good."