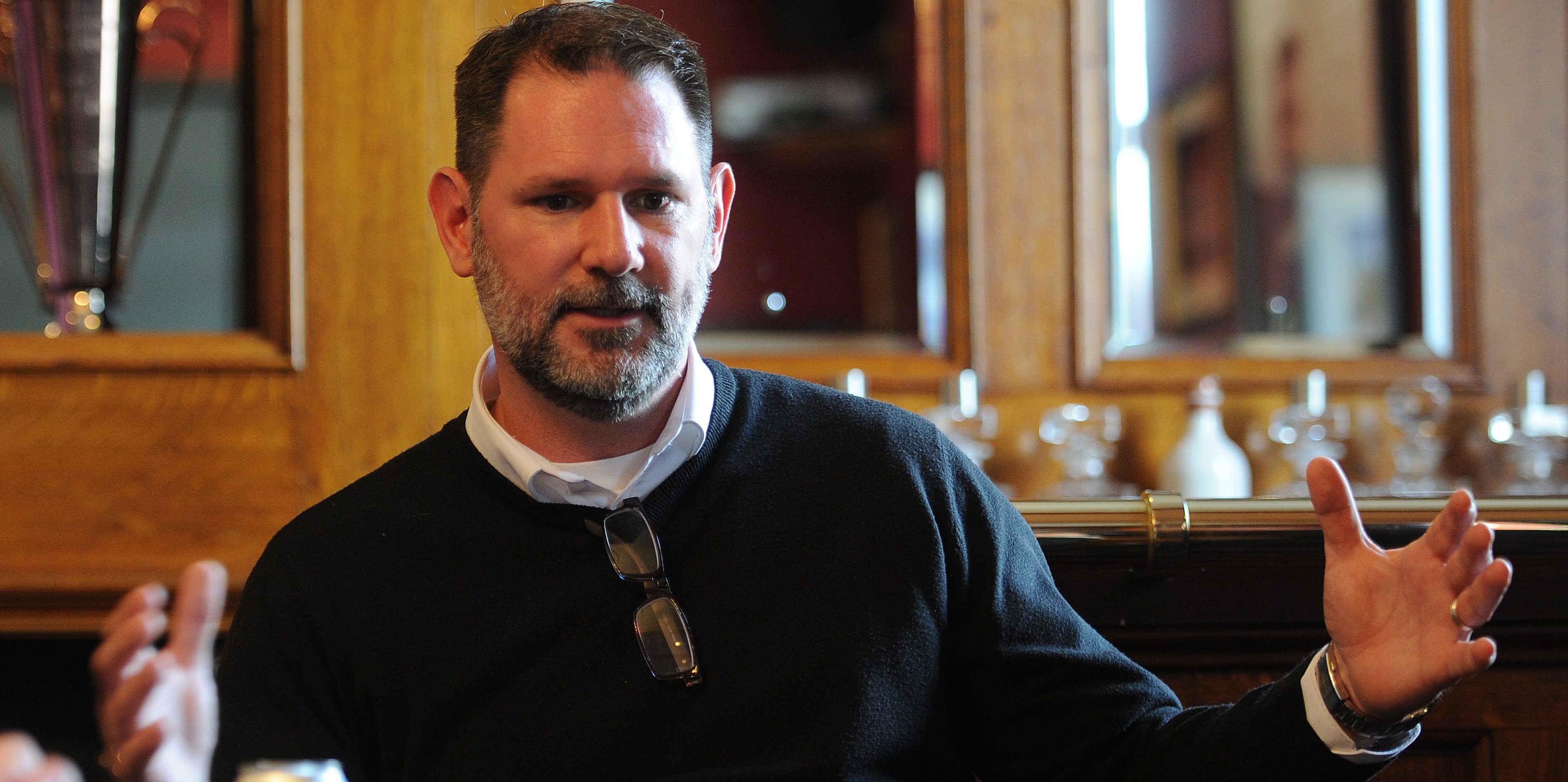 Dundee managing director John Nelms admitted that while parting company with manager Paul was an incredibly difficult decision, it was also the correct one.
The Dens boss was dismissed yesterday afternoon after a poor run of results had left the Dark Blues precariously perched in the Premiership relegation play-off spot.
Nelms informed the manager of the board's decision shortly after he returned from morning training before the American spoke to the players and the rest of staff.
The search has already begun to find a new interim boss to hopefully steer the club to Premiership safety with just five games of the season remaining.
However, Nelms insists he retains the greatest of respect for the overall job workaholic former Scotland and Celtic midfielder Hartley had done during his three years at Dens.
The American said: "We have been looking at this for a while.
"Unfortunately, football is a results-based business and consistently we are not getting results that we needed. We felt we needed a change.
"I have all the respect in the world for Paul.
"He is a very good manager and works harder than any manager I know.
"It was a very hard thing to do today. I had a good talk with Paul and I had a good talk with the staff, the players.
"It has been a day . . . when there has been a change. We have five games to go and it's something we think we can get through.
"We thought this was the right time to do it as we have two weeks before our next match.
"I don't think it was a shock to Paul, but you would have to ask him that to be fair.
"It's football and he was very understanding about it.
"We all muck in and try to get results – the entire group.
"It is a family affair and we always try to help each other constantly and that's why today is a very hard day.
"We want the best for everybody who is working with us and we all try to support each other.
"We are constantly pushing for everyone to succeed but unfortunately it is just not clicking for Paul at the moment.
"It is not just at the moment though, the entire season has been a unique one for us.
"It is unbelievably difficult and we take it very seriously. It is a difficult day."
Hartley was dealt a hammer blow when he lost star strike duo Kane Hemmings and Greg Stewart during the summer.
Dundee made considerable money from the transfer fees for the duo however Nelms insisted that the manager had been given full financial backing to make replacements.
He added: "We got slated when we brought those two players in. We brought two former Cowdenbeath players in and got slated for it.
"But they start to perform, everybody gets behind them and when they go, we get slated for it again.
"Dundee Football Club will continue to take chances on young, upcoming football players who can do a good job for us.
"Because of that, we will have some inconsistencies. We have brought in some players who we still think will do a good job but it may take them longer than Kano or Greg took to get used to it.
"If you remember, it took them a while to get going last year.
"We know what the budget is so yes, we gave Paul enough backing to make the team as strong as it needed to be.
"So we now have a small window of opportunity to stay alive.
"We have already started planning for next year and plugging the holes to make the team better than it was this year."
While Nelms has drawn up a short-list of who he would like to replace Hartley, he admitted the new man will have to be like his predecessor in many ways although the director ruled out making a move for one of his American countrymen.
He said: "The characteristics in the interim manager are making sure that we are well organised and can get the team playing in a manner that we have talked about before.
"Our players are built to play football and I need somebody to come in that has a similar mind-set to Paul.
"You can't bring a manager in who is the complete opposite to Paul as we don't have the type of player that manager would want.
"We have to be very careful how we do this as the team is set up in a certain way.
"So we need a certain type of manager to take on the team that we have.
"There are only a handful of guys who I think can do that at this point in time.
"So I will speak to them or maybe I have already spoken to a few of them.
"But I will be speaking to them and trying to get them appointed as soon as possible to give us the best opportunity for success going forward.
"For the long term, I still want our football club to be an entertaining side that fans want to watch playing.
"So we will maintain that philosophy."
The Dundee fans were not slow to hide their displeasure at the latest defeat on Saturday at home to Hamilton.
And Nelms acknowledged that the support had played a part in the board deciding to act now.
He added: "The fans have been unhappy for a while.
"There are many, many factors that go into it, not just the results.
"Obviously, the fans are one of the factors – absolutely."