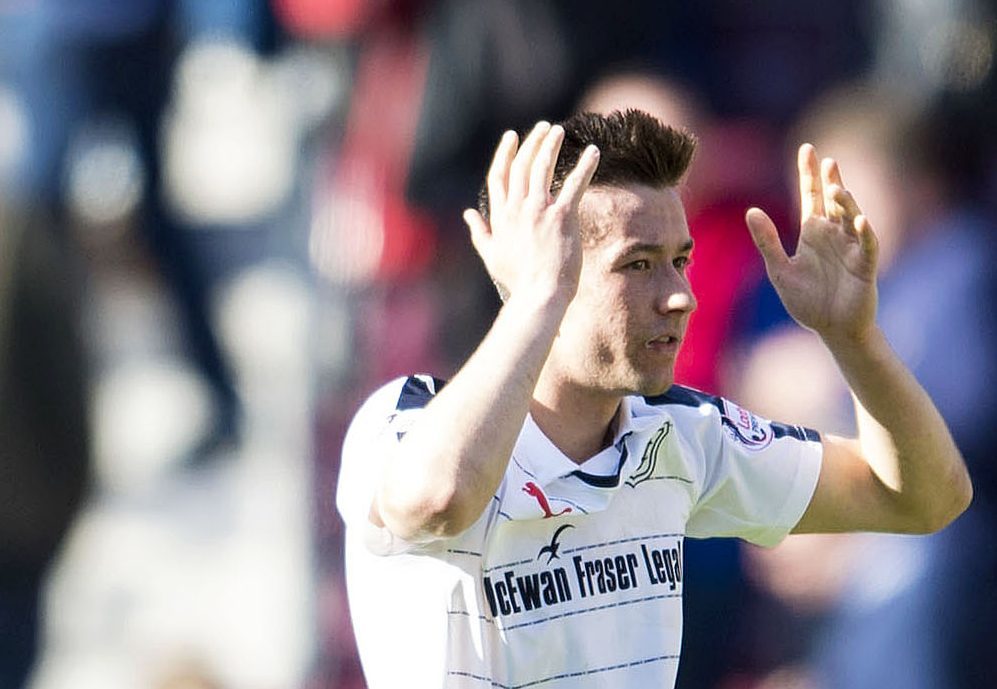 Cammy Kerr has admitted he will suffer this summer as he reflects on Dundee's disappointing end to the season.
It was a case of job done when the Dark Blues won two and drew one of Neil McCann's first three games in charge.
But, after their Premiership status was secured, the wheels fell off against Inverness Caley Thistle and Hamilton.
The latter of those defeats was particularly hard to take for Kerr, who picked up a hosts of player of the year awards for an impressive first season as a regular starter.
"It will hurt me and I'll think about it," he said of the 4-0 last day result.
"It will eat away at me ending on a note like that and I think all of us at the club need to take something away from that game. This club needs to be in a better position than it is.
"We finished the job in the end – to stay up. But it's disappointing to end on a sour note. I can't believe we've bowed out like that.
"We'll strive to make it a great season next year. It's our job to do that. Only three points off the bottom isn't where Dundee should be.
"We want to be pushing for the top six and having cup runs but this season has been so difficult. It's been so inconsistent. We want to break free of that."
Kerr will be able to look back on 2016/17 as the campaign in which he established himself at Dens Park.
He added: "This year I've played and I've loved it – coming out in front of home crowds with them singing my name.
"It's been great for me but in the back of my mind I can't help thinking, 'but we've not had a team season'."