Neil McCann's in-tray will need urgent attention. Here are five of the issues that the new Dundee manager will have to take on.
Pre-season
The club may well have been working away on this one in the background but it is only just over three weeks until Dundee return for pre-season and nothing has been announced regarding their training plans or friendlies. Getting preparations right is crucial. Paul Hartley took his squad to Austria last summer but they were under-cooked for the Betfred Cup and an exit after the group stage got the season off to a terrible start.
Backroom team
As interim boss, McCann quite rightly decided to carry on with the coaches he inherited from Paul Hartley. It's unlikely the back-up team will be the same when next season begins. Although his initial stay was a short one and his sole remit was to keep the first team in the Premiership, McCann will have made up his mind on which coaches he wants to keep and who he wants to bring in. He wouldn't have accepted the job otherwise.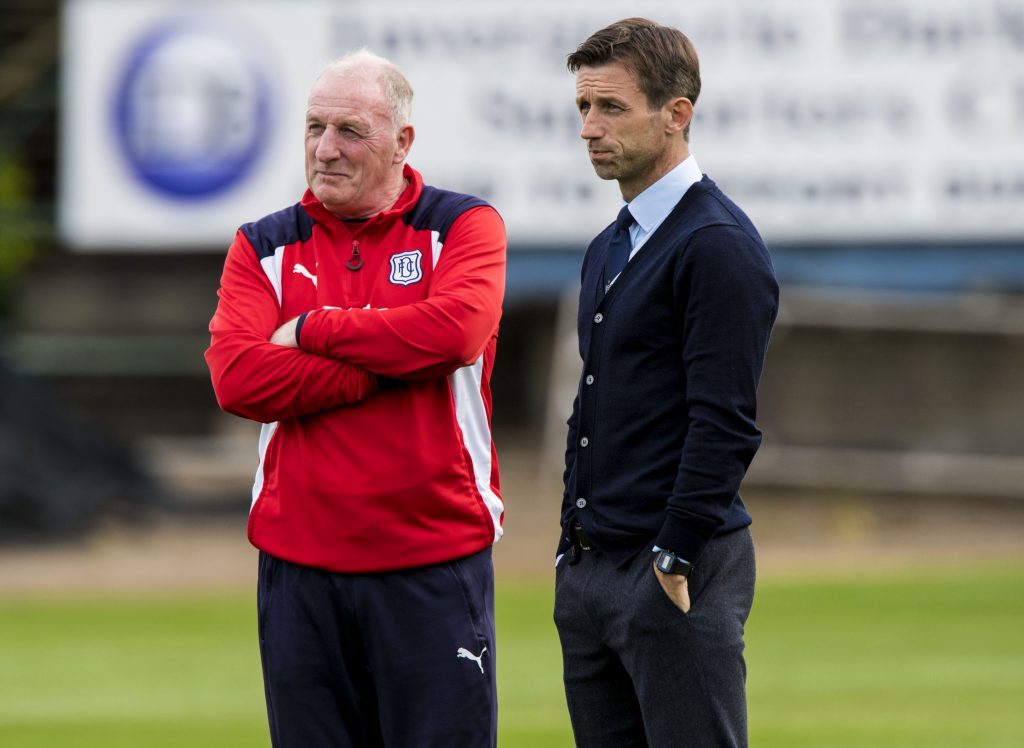 Scott Bain
Bain is not a player you would be looking to move on in normal circumstances. It's not that long ago he was in the Scotland squad and there aren't many Dundee players of recent times you can say that about. Last season wasn't his best for the Dark Blues but he remains a top six goalkeeper. As it stands, though, Bain isn't keen on signing a new deal and, with a year left on his contract, the club will be reluctant to let him leave in 12 months for nothing. McCann might make the judgment that money received for Bain could be put to good use.
Long-term contracts
There are precious few Dundee players who don't have at least one more season left to run on their deals. If, like say a St Johnstone, everything was ticking along quite nicely, that would be exactly the situation a new manager would want to take on. As McCann now knows after the Inverness and Hamilton capitulations, that isn't the case at Dens. You could make an argument for upwards of half-a-dozen players needing cut adrift but easing them out of the door when they are off form and on high-end Premiership wages will be easier said than done.
Marcus Haber
It probably isn't fair to single out the Canadian international because his impact and goals on arrival probably kept Dundee up when you reflect on last season. However, Haber's form petered out in the last three games – he wasn't alone, of course – and his lack of impact against Caley Thistle and Accies was reflected in being hooked 10 minutes into the second half in one game and at half-time in the other. If McCann wants to persist with the one up front formation that we saw in his short stint as interim boss, the lone striker is arguably the most important player on the pitch. Does he keep faith with Haber or look elsewhere?