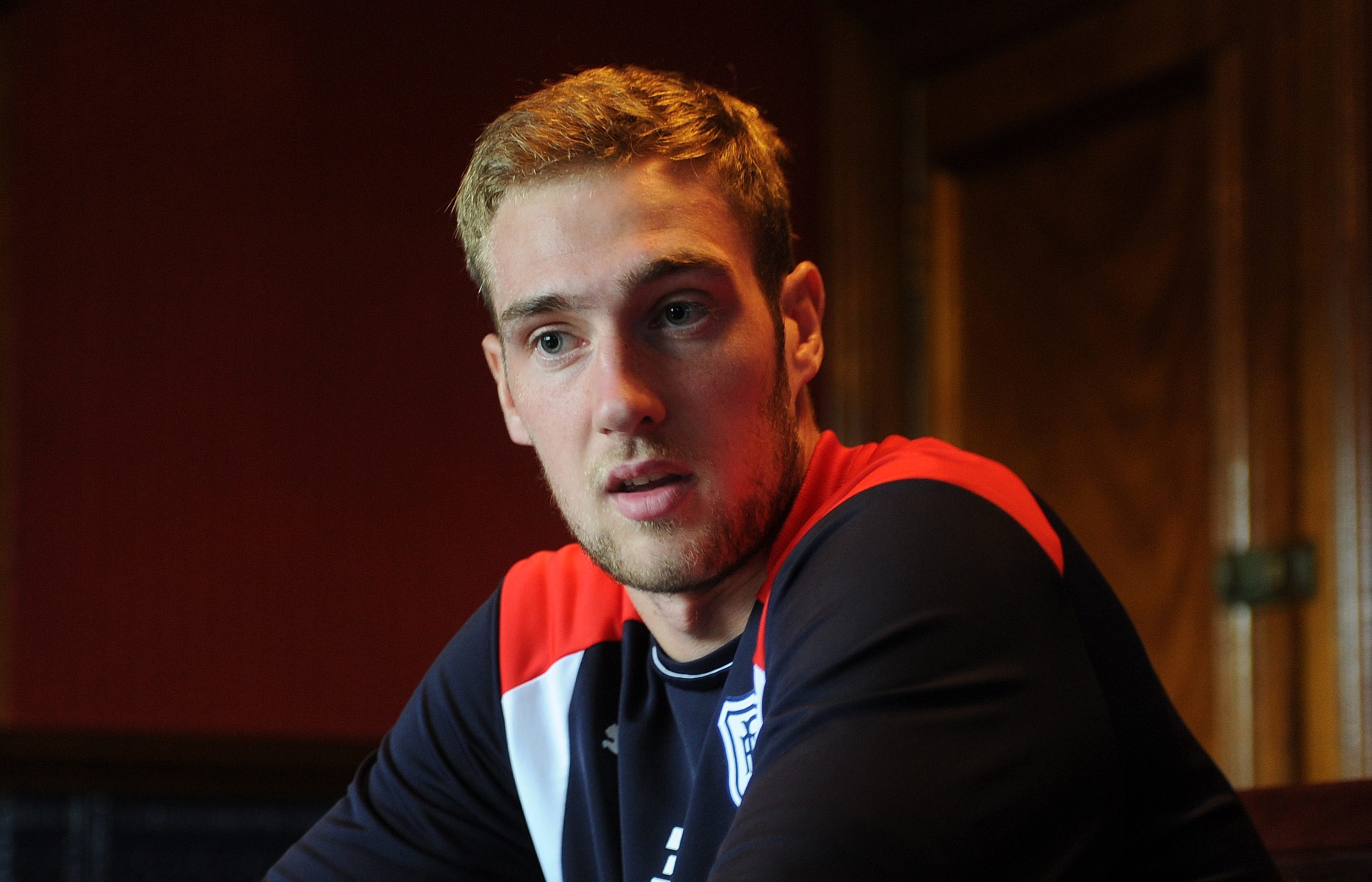 Dundee defender Kevin Holt has welcomed the "freshening up" of the club that has occurred under new manager Neil McCann.
Holt conceded that life at Dens had perhaps become just a little bit stale before McCann took charge, first on a short-term basis towards the end of last season and then as a permanent appointment.
It has been all change, though, and now the 24-year-old former Queen of the South left-back is loving life under McCann's leadership
Holt has even enjoyed all the hard pre-season work that will continue with tonight's home friendly against English visitors Bolton before the real action kicks off against Raith Rovers in the Betfred Cup at Stark's Park on Tuesday night.
He said: "It has been a great summer for me and pre-season has gone really well so far.
"All the new boys have fitted in well and everyone has enjoyed working with the new gaffer.
"No disrespect to Paul Hartley but I think the club needed freshening up.
"It was maybe a bit similar for too long.
"Since the new manager came in at the end of the season there has been a freshness about the place and the boys have been really enjoying it."
Tonight's visitors from down south, who beat Arbroath 2-1 at Gayfield on Tuesday, will have a side sprinkled with quality so it is not surprising that Holt is expecting a difficult game.
"I think Bolton will probably be our toughest test so far," he said.
"It should be a good game for the fans to come out and see how we are looking.
"We have done all right in the friendlies up to now and they have been competitive enough, which is what you want.
"I hope it is the same against Bolton because you don't just want it to be a friendly workout, you want to be tested.
"We are building towards our first competitive game next week so the boys will look forward to the game time in order to get up to speed."
Holt is keen for the dark Blues to hit the ground running against Raith, adding: "I maybe don't set personal targets as such and it is more about what we hope to achieve as a team.
"If the team is doing well then that means you are doing well if you are part of it.
"I hope we start well because the last couple of seasons have seen us win the first league game of the season but then it has drained away. So those have been false starts.
"Last season we had some great results but couldn't follow them up so consistency is key for us.
"So the start of the league season will be key and, of course, we want to do better in the cups.
"Maybe we have to focus on being hard to beat and then build on that rather than be brilliant one week then lose the next matches."
Fans are reminded that tonight's game kicks off at 7pm.