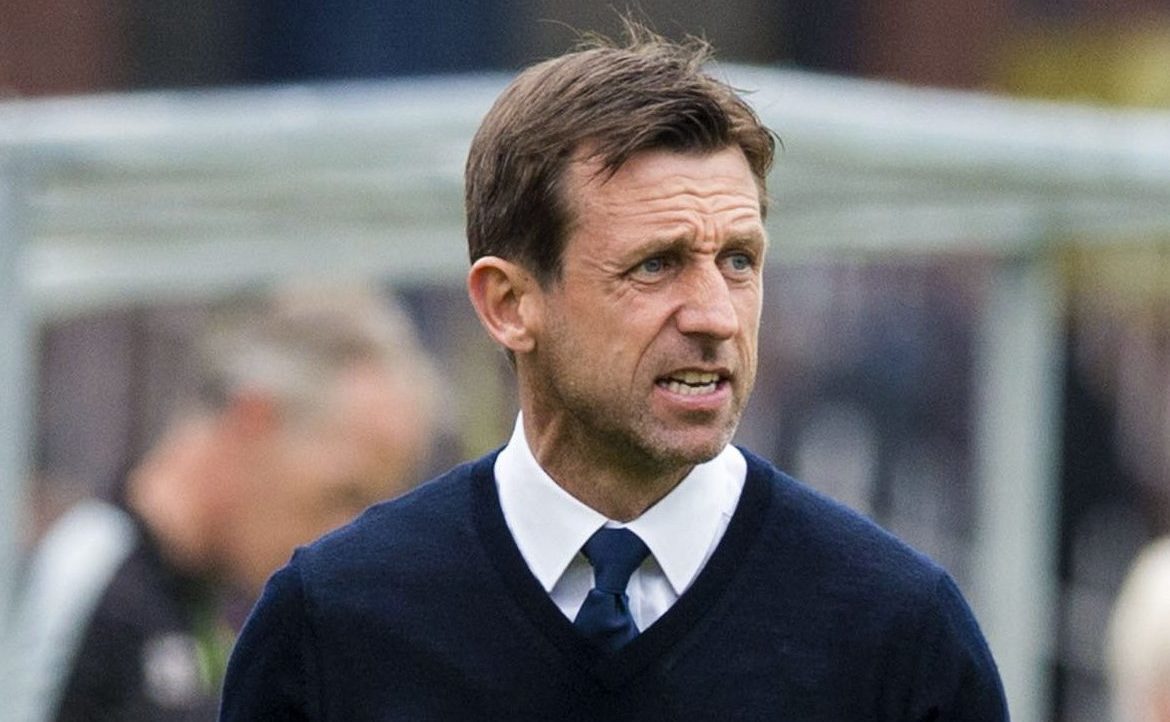 Some people feared that Dundee's left-field appointment of Sky Sports pundit Neil McCann as interim manager in April, following the sacking of Paul Hartley was a car crash waiting to happen.
Instead, the former Scotland winger won his first two games in charge – ending a seven-match losing streak – and kept the club in the top flight. However, skipper Darren O'Dea reveals that the 42-year-old has had to pay the price for his win-at-all-costs approach.
McCann won 10 major honours as a player with Hearts and Rangers but O'Dea is happy to reveal that he'll never be satisfied with just getting by.
"Arguably, he's the most competitive person I have ever come across," said the Irishman. "That's in life, never mind just football and that's brilliant. He certainly demands it from us and he's a winner.
"We went go-karting one day and we thought it was a bit of fun – but he didn't. He was wanting to win. He's such a competitive person and great to be around.
"He was actually leading up until the last corner but he lost because he was then actually trying to lap people! He wasn't too happy. Paul McGowan came out of nowhere and won, but the gaffer was miles ahead before he started trying to lap people. He did himself in trying to get past the stragglers.
"But everyone knows their place with him and he's been really, really good. It's an exciting time. We are all quietly confident within the club. Top-six is the ambition and there is no doubt the club also needs a cup run."
McCann returned to Sky at the end of last season but it didn't surprise O'Dea when he performed a U-turn and decided to take the manager's job on a full-time basis.
"The minute the manager came back in, you could definitely tell he was not a guy who had only thought about management in the last couple of months – he's obviously been gearing up for it for a long time," he claimed.
"When he came in last year, we had a week's break before our next game and he instantly had ideas. It wasn't a case of thinking about it at the time or being a manager just because he'd been asked. He'd clearly been thinking about it a lot and he's someone who is desperate to do well.
"The manager isn't afraid of a challenge, that's for sure. He probably had loyalties [to Sky] that he has spoken about but I don't think there is any doubting how much he wanted to become a manager.
"The appetite and hunger he showed last season proved to me that he was desperate to be a boss and we were delighted when he took the job because we've now got a little bit longer to work with him. It's still early days, though, and he's trying to take his time. I think that's good and the players have reacted positively to that."
McCann's men start their Premiership campaign against Ross County at Dens Park on Saturday and O'Dea can hardly wait.
"You are always excited at the start of a season," he insisted. "There have been a good few changes but it's been a great start for us. The real stuff happens now and that's when you know where you are really at. It's important we have a good start."
Meanwhile, O'Dea will miss next week's derby with Dundee United through suspension.
The Dark Blues captain picked up his second booking in the competition against the Tangerines at Dens on Sunday and will serve an immediate one-game ban.