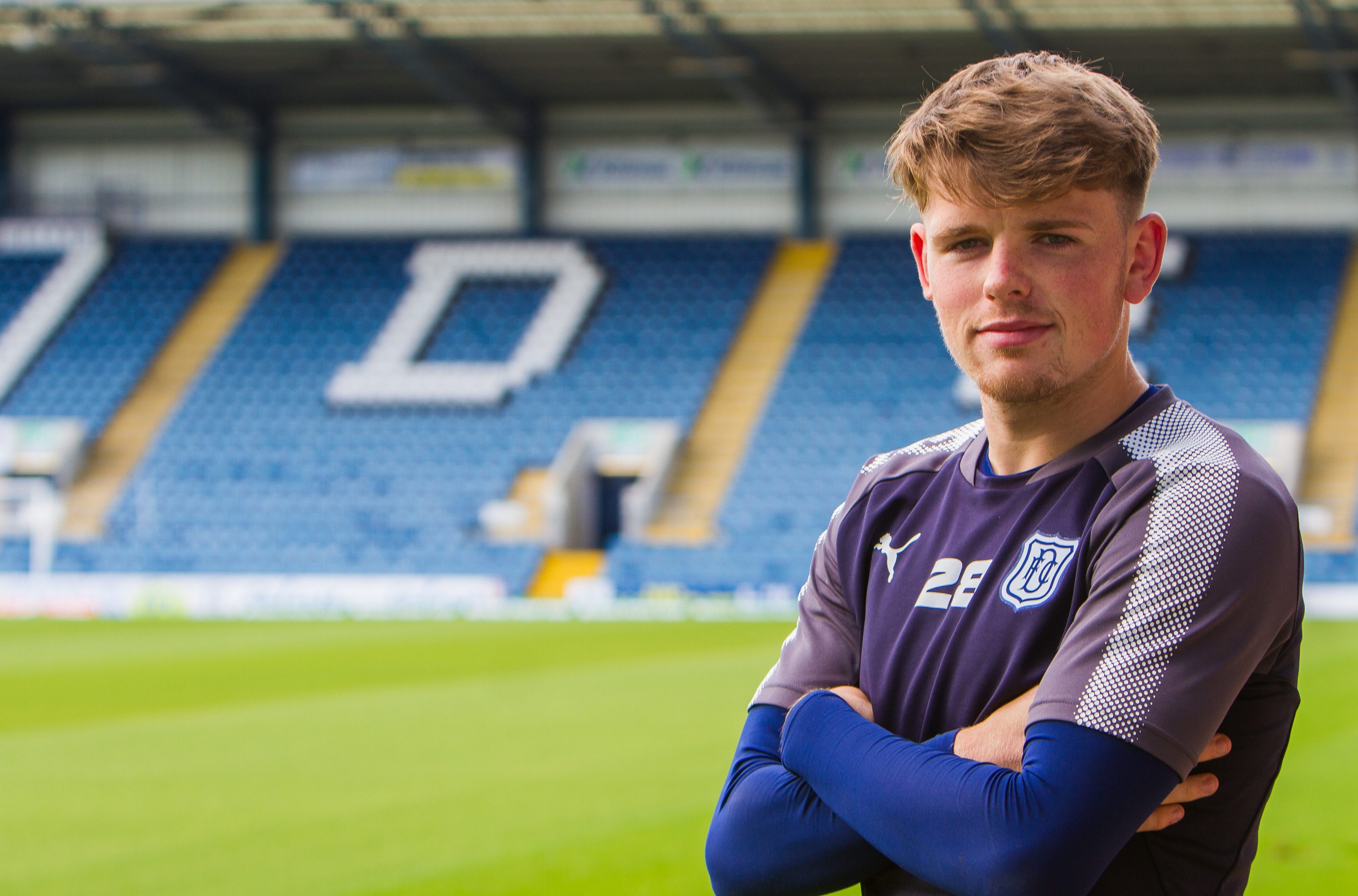 Lewis Spence knows that Neil McCann has been a big believer in his qualities as a player ever since he was a teenager starting out at Dunfermline.
However, when he received a late-night call from the Dundee manager asking him to sign for the Dark Blues, he was sure it was a prank.
McCann, though, who knew Spence from a spell coaching with the Pars, was deadly serious and showed his faith in the midfielder once again last week when he handed him his Premiership debut against Rangers in front of 50,000 fans at Ibrox.
The 21-year-old was unable to prevent his side losing but he gave an assured performance that he hopes will win him the nod once more this afternoon in the Tayside derby at Dens against St Johnstone.
Spence said: "When I was 16 or 17, I was playing with the Under-20s at Dunfermline and Neil and the gaffer, Jim Jefferies, brought me in about the first team.
"He (McCann) was always trying to help and encourage me, saying he believed in me.
"So he was a big influence on my career at Dunfermline.
"Then after he got the job at Dundee, I received a call out of the blue from him late one night saying he was keen to bring me to Dundee.
"At first I thought it was a prank call! I hadn't really kicked a ball for a couple of years so for a Premiership club to come along wanting to sign me was a shock.
"I had been talking with Brechin as I had been there before on loan and I felt that I just needed game time in the Championship.
"I had agreed terms with them to go part-time but hadn't signed anything.
"Thankfully Brechin helped me with the deal with Dundee. Brechin boss Darren Dods and his assistant Lee Bailey were keen for me to come here as well as they knew it was a bigger and better move for me.
"I also appreciate everything he (McCann) has done for me. It was a big risk for him bringing me to Dundee as I had not played a lot of games for a couple of years.
"So I thank him for that and I'm looking to put in good performances to repay him.
"Hopefully we can also climb up the table. It is just about having that belief and a wee bit of luck as well."
Making your Dundee league debut at a packed Ibrox would have been a daunting prospect for many but Spence was not fazed by it.
And he also revealed that instead of being intimidated locking horns with the likes of experienced midfielders such as Niko Kranjcar, Graham Dorrans and Ryan Jack, he just focused on his own game.
Spence said: "I enjoyed the experience of playing at Ibrox in front of a big crowd.
"Obviously though the result was really poor.
"It is not nice to get beaten at all, let alone 4-1 at Ibrox.
"The manager told me on Friday afternoon that I was in the starting line-up.
"I had that in my head so I could prepare. I slept OK on Friday night as I was more looking forward to the game rather than being nervous.
"Playing in front of a big crowd doesn't really bother me.
"Obviously there was a wee bit of nerves five minutes before the game and then coming out of the tunnel the noise just hit you from the big crowd.
"But the nerves soon disappeared when the game started.
"You want to play against the best and the likes of Kranjcar as he played in the Premier League down south.
"So it is good to test yourself but I was just focusing on my own game and the team.
"It was a great experience and hopefully it can help me in the future."
Spence is obviously hoping to keep his place in the team against Saints and he revealed what he will bring to the team if selected.
He said: "My game is about a wee bit of dig and aggression.
"St Johnstone are a well organised side who finish in the top four or five every season.
"They all work hard, 100%, and they have a player on form in Michael O'Halloran.
"It is going to be a tough game but we are at home and with the players we have attacking wise we will pose a threat to any team.
"We just maybe have to keep it a wee bit tighter at the back and be a bit more aggressive against St Johnstone on Saturday."