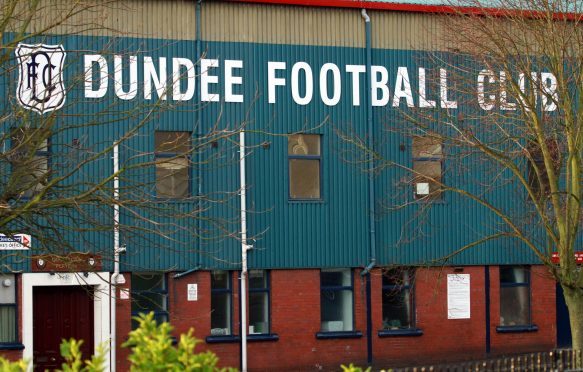 Dundee have insisted that it would have been "utter folly" for them to employ new academy staff without getting an SFA guarantee that would have been enough to secure their place in the second tier of the new Project Brave structure.
The Dens Park club have been placed in the third level along with Morton, Fife Elite and Queen's Park.
And in a statement explaining the process which resulted in the shock news, they expressed their surprise at the governing body's "cart before the horse approach."
Dundee appealed the decision, it has emerged, but have now "reluctantly" accepted it, with a review expected in six months.
There will be restructuring behind the scenes but all existing Dundee youth teams will be maintained.
The statement read: "We fully support the desire to incrementally improve the quality and professionalism of everything that is done within Scottish football, and specifically at Dundee FC to develop young footballers.
"It's not just about developing football skills; it is about creating a safe, supporting environment in which young players can become healthy and fit young men with the required technical skills, and who are exemplary citizens and excellent representatives of the club.
"This means having high-quality facilities and, most importantly, skilled coaches and other professionals in place to support player development. A challenging games programme, whereby our teams can face other quality sides on a regular basis, is also essential.
"Dundee FC already invests heavily in its existing academy teams and remains totally committed to its stated objective to allocate affordable additional resources in this area.
"Indeed, the club was – and is – prepared to increase its financial investment in order to be accepted into the Scottish FA's Performance Progressive standard.
"This commitment stood, even with recognition that the funding contribution from the Scottish FA would have been considerably less than the further costs we would incur through appointing several additional full-time members of staff.
"However, in light of the club having suffered two insolvency events in recent memory, it would have been utter folly and fiscally irresponsible for DFC to employ several new full-time staff members without prior confirmation from the Scottish FA that if we did so, we would be accepted into the Performance Progressive level.
"Accordingly, the club initially applied to be included at Performance Progressive level and were advised to also request approval of 'derogations' which would effectively allow us to recruit additional staff after conditional approval had been granted, with a view to be ready to 'hit the ground running' in the New Year when the new structure is rolled out.
"This was why we advertised recently for the various vacancies, setting a timetable that would allow us to meet the criteria by the end of 2017. Unfortunately, the Assessment Panel was not convinced we would be ready on time, and our application was not approved."
The statement continued: "An appeal against that decision was commenced, and this led to the Scottish FA then offering an opportunity for the club to join CAS at the Performance level, with the situation to be reviewed next summer.
"Whilst we have somewhat reluctantly accepted the compromise offered, we maintain that we were absolutely correct and financially prudent in refusing to over-commit the club financially by appointing new staff; additionally, those new staff members would most probably have left their existing employment to work for DFC.
"It remains a source of great disappointment that we have lost out in this situation because we would not gamble with the club's financial stability. We are particularly surprised that the Scottish FA's 'cart before the horse approach' was effectively encouraging clubs to take such a fiscally irresponsible chance.
"At the end of the day, being at Performance level will mean an internal restructuring of roles within the club to ensure we meet relevant criteria with part-time staff, except for the Head of Academy, Jimmy Boyle.
"All existing teams will be maintained and the new games programme from February 2018 will still allow our boys to pit their wits against good quality opposition both at Performance and Progressive level.
"The six-month period until reassessment of all CAS clubs will allow the Scottish FA to monitor clubs at all three levels, see if they are fully complying with the stringent criteria that have been set, and potentially revisit the structure and clubs in membership at the various levels next summer.
"From Dundee FC's perspective, it will allow us to continue to build up our youth infrastructure so that we can be ready to take the next step, but without potentially jeopardising the club's financial future."
Dundee United and St Johnstone are both in the second tier.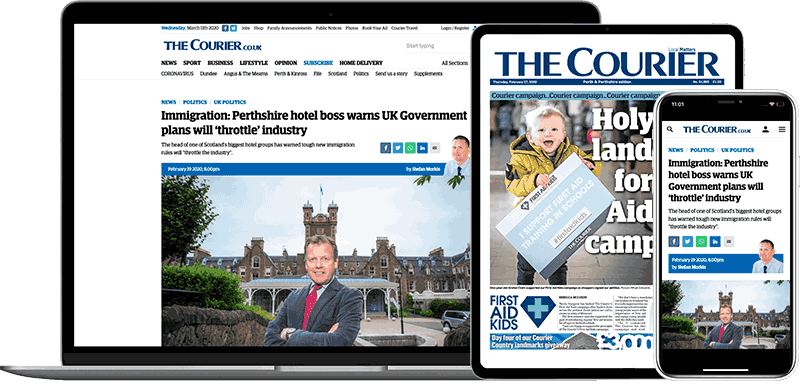 Help support quality local journalism … become a digital subscriber to The Courier
For as little as £5.99 a month you can access all of our content, including Premium articles.
Subscribe