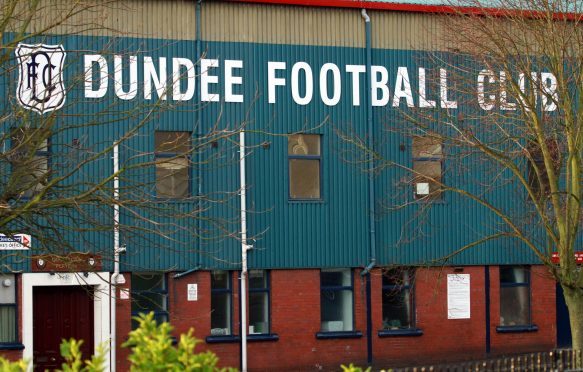 Dundee have the sixth-highest wage bill in the Scottish Premiership, according to the latest Global Salaries Survey.
The average annual wage at Dens, according to research compiled for www.sportingintelligence.com, is £59,904 per annum.
The site also named St Johnstone as the 10th highest payers in the top flight, with an average annual pay packet of £47,992.
Unsurprisingly, champions Celtic are way out in front, with a figure of £735,040 per player per year, with Rangers the closest to them at £329,600.
Some way behind the Ibrox club in third come Aberdeen (£136,382), Hearts (£95,514) and newly-promoted Hibs (£87,100).
Partick Thistle (£58,175), Ross County (£56,394) and Kilmarnock (£55,100) all pay more than Saints according to the data, with only Motherwell (£42,662) and Hamilton Accies (£41,488) below them in the list.
By contrast, the biggest wage bill in the English Premier League belongs to Manchester United, coming in at a staggering £5,241,185 per player per annum, with Manchester City biting at their heels at £5,235,917. The "stingiest" payers in the EPL are Huddersfield Town at an average of £1,024,012 per player per year.
The survey has worked on a set number of first-team players, explaining that "first-team squad sizes (in the Scottish Premiership) were so diverse last year (from 21 to 34) that, given the sums in play, there was a risk of misinterpretation. So a maximum of 26 players have been counted this time per club, selected on the basis of frequency of use, and hence 'first-team' status in the most meaningful sense."