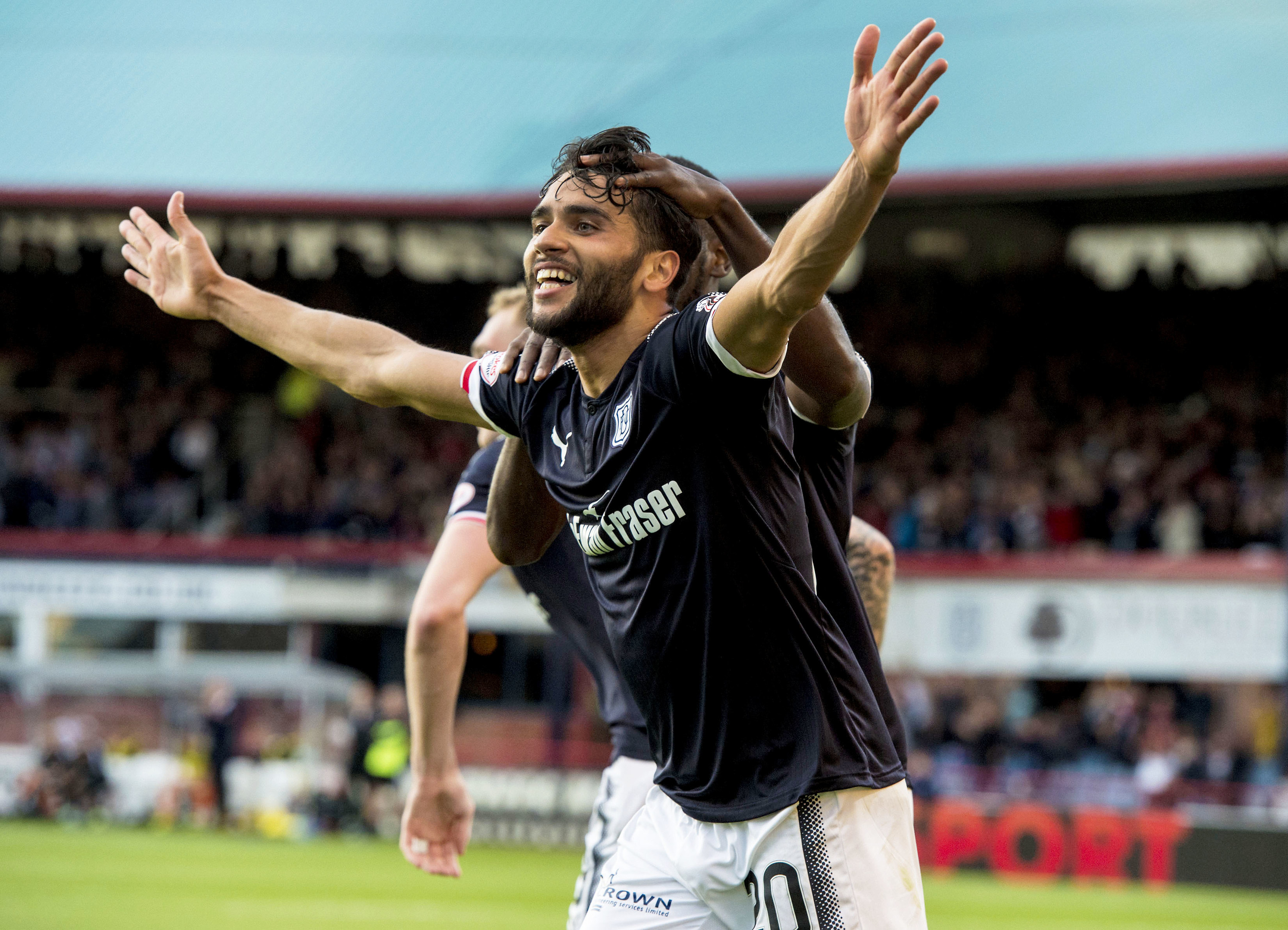 Dundee are riding high after a big three points against Partick Thistle last week, says Faissal El Bakhtaoui.
The Dark Blues gave themselves some breathing space at the bottom of the Premiership with a 3-0 win to move them up to 10th in the table, four points clear of Thistle.
Neil McCann and his players have never been short of confidence despite losing five games on the bounce earlier in the season, but three wins in their last five has brought reward for that optimism.
They now travel to Motherwell on Saturday to face a side sliding into the bottom half of the table after losing four successive matches, and El Bakhtaoui is looking to take that confidence into the festive period.
"We deserved to win and played really well," he said. "It has given us confidence to go again and try to get three points at Motherwell.
"We need to go there and try to get the three points, everyone knows that.
"The gaffer is a winner so he doesn't like to lose. He keeps giving confidence to the players and we know we need to work hard and keep heads up, and that's what we did against Partick Thistle.
"We deserved the three points."
He added: "We have big games coming up with Motherwell away, Celtic and then St Johnstone away, which is a big game.
"We need to try to get the three points first against Motherwell to show the fans we can do it."
The win over Thistle saw fellow forward Sofien Moussa score his first two goals since September – albeit from the penalty spot – and his partnership with El Bakhtaoui and A-Jay Leitch-Smith was a feature of a lively performance from McCann's side.
The Moroccan was delighted to see Moussa get on the scoresheet.
He said: "Moussa is a good player. He is strong and holds onto the ball for us really well and looking forward to scoring more goals."
When asked if he enjoys playing alongside Moussa, he replied: "100 per cent. He talks to me all the time. We get on well together, along with Deacs (Rory Deacon) and A-Jay up front and we look to go forward together."