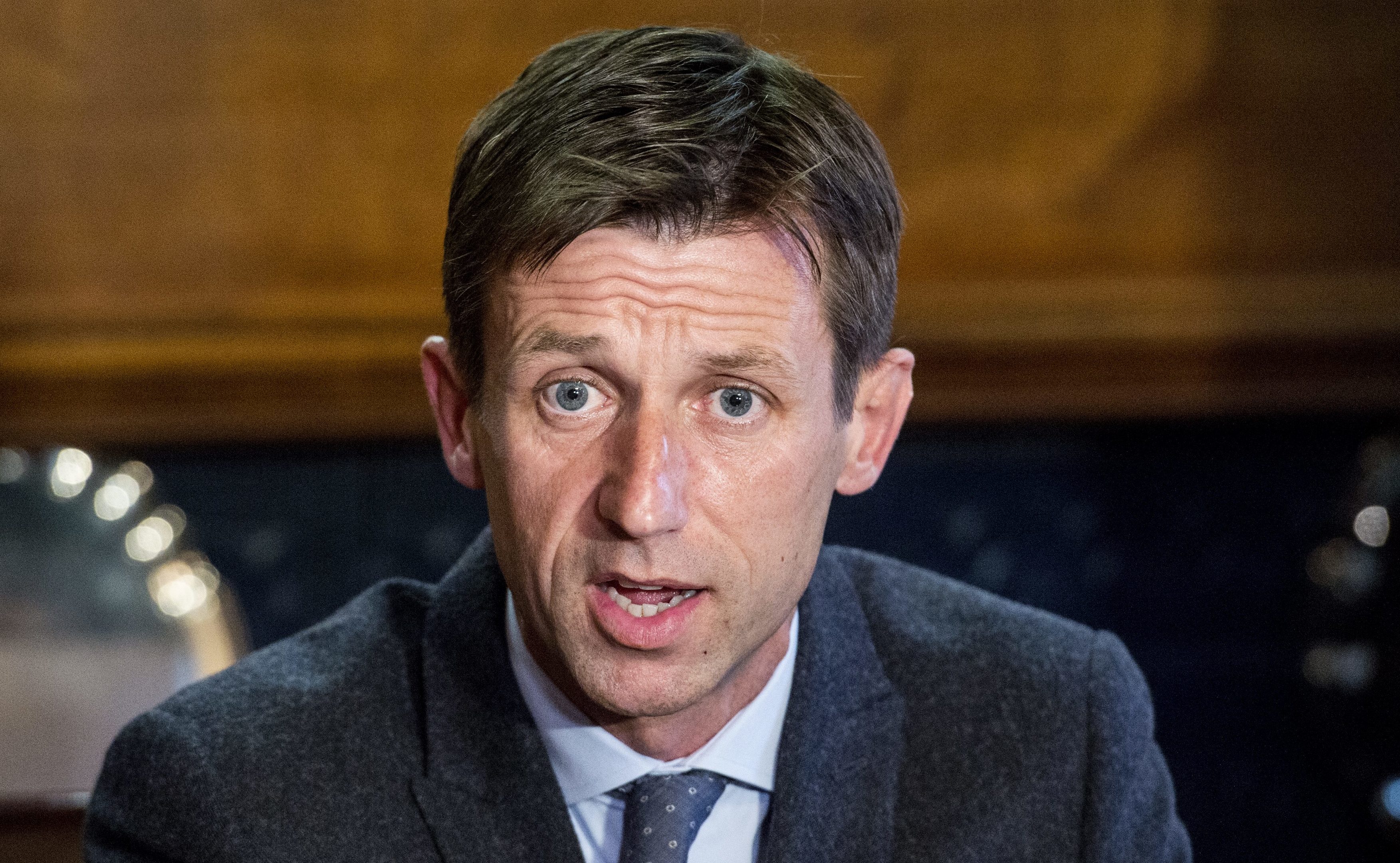 Neil McCann admits he is excited about the proposed new Dundee stadium plan, insisting it will take the club "onto a whole different level".
Back in August, Dark Blues managing director John Nelms and fellow American owner Tim Keyes set in motion plans to move from Dens Park to a new state-of-the-art facility close to Camperdown Park.
There is still a lot of work to be completed before the plan comes to fruition but when it does, McCann is certain it will be a massive boost for the club.
The manager said: "I am really excited. The more clubs have that type of set-up in this country, then it will only encourage better players to come here.
"It creates a better environment for the first team to work harder for longer.
"But it is great for the city if we can attract players who would normally go elsewhere.
"So for us to have that new stadium will put us onto a whole different level.
"It will be up there with the best in the country.
"When I first came into the job, I said I wanted to take Dundee forward, away from being this bottom of the table-feeling club where it is all right just to get by, having a cup run here or there or scraping into the top six.
"We have a great history and we are not going to recapture it in a short space of time but there has to be steps put in place, there has to be foundations and I believe the club are starting to look that way."
McCann's mission to alter the mind-set was brought into sharp focus recently after his side lost 2-0 against Hearts at Tynecastle.
Most observers were in agreement that the Dark Blues did all right against the Jambos, especially in the second half.
However, the manager shocked the media room afterwards when he laid into his players, branding the display a "joke".
McCann added: "I have spoken to three managers since then who said I actually thought you didn't play that badly.
"But my eye tells me the level we have got to and my eye was backed up by statistics.
"I knew we were well short and I said to Graham (assistant boss Gartland) after 10 minutes we were not at it.
"The players weren't allowed to accept it and they didn't accept it.
"That's the change of mentality we need where it is not acceptable to go to Tynecastle and just come away thinking 2-0 is all right because it is not.
"That's where the mind-set of the club has to change. It is happening inside.
"Look, at the moment, we are not a million miles away from the relegation zone but we are not far away from fourth either.
"It shows you how tight this league is so we have be absolutely demanding of ourselves in every game.
"If we come up short, then we have to make sure that does not go down too well."
Nelms played a key role in persuading McCann to swap the Sky Sports studio for the dug-out and the manager admitted they work well together.
He said: "I have a fantastic relationship with John.
"I have been open with him and encourage him to come in and feel part of the set-up.
"There are no locked doors or anyone saying, 'You can't come in here, this is the football department'.
"How can you possibly have that and then I have to go and ask him for a signing.
"Of course, John will not overstep the line in terms of the football – he never has and he never will.
"By the same token, I will never overstep my mark in terms of finances and stuff.
"I will go cap in hand sometimes and ask for something but I understand the restraints the club are under.
"But the relationship is great. The relationship between all the staff is great."