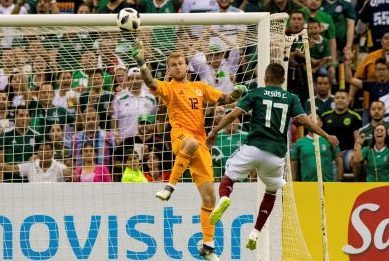 Scott Bain insists he holds no grudge against Dundee as his career goes from strength to strength.
The former Dens number one earned his first cap for Scotland among the glitz and glamour of the Azteca Stadium in Mexico at the weekend and he is also relishing the prospect of Champions League football and lifting silverware after signing a four-year deal with Celtic.
Life couldn't be much better for the 26-year-old shot-stopper and it seems a million miles away from his alleged bust-up with Dark Blues boss Neil McCann, which resulted in his being frozen out of the first team.
Bain is adamant, though, that he doesn't harbour any ill will towards his former club.
"Some people seem to think I have bad feelings or resentment about my time at Dundee but that's not the case at all," he said after keeping a clean sheet for the Scots in the second half of their 1-0 friendly defeat in Mexico City.
"The end wasn't the best of times but I wasn't miserable.
"I liked the players, the fans and the club itself.
"But because of a personality clash with one man, I wasn't getting to play football.
"That was the issue.
"That had to change but it wasn't like I was desperate to get out the door."
Bain left Dundee for first Hibs then found himself travelling along the M8 for a dream move to the Hoops.
He added: "I think it is fair to say the stars have aligned for me this year!
"It has just been unbelievable. Things just kept falling inot place for me.
"Football is like that.
"I have worked hard to get here and I am glad that I managed to have a good game.
"When I went to Celtic I thought it would be difficult to get any game time and it would be a case of doing well in training to show what I can do.
"But obviously I managed to play and that stood me in good stead in Mexico so I think it is just a case of working hard as possible and the sky is the limit.
"Scotland has been the icing on the cake, really.
"Playing international football is the highest honour there is in the game and I am patriotic."