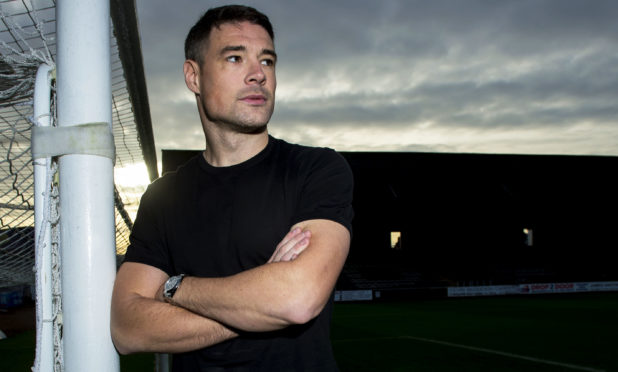 Dundee's Darren O'Dea admits that while Wednesday night's defeat against Rangers at Ibrox was desperately disappointing, it is not the sort of game which will decide his team's Premiership destiny this season.
The 32-year-old centre-half was recalled to the starting line-up against Steven Gerrard's side but was unable to prevent the Dark Blues suffering a disastrous start to the game, conceding three goals in just 23 minutes.
Rangers rubbed further salt in the wounds with a late fourth with a bad night for Jim McIntyre's men being made worse when news filtered through that relegation rivals Hamilton has secured a shock win against Aberdeen at Pittodrie.
However, O'Dea insists that the Ibrox defeat had to be quickly forgotten about with important games to be negotiated before the league's top six split.
The big Irishman said: "It won't be games like Wednesday that decide who stays up. We've got big games coming up against Hearts and Celtic so it doesn't get any easier.
"And then we go into a massive game against St Mirren but after the split the tight and nervy games will kick in.
"It's a mini league between ourselves, St Mirren and Hamilton and it's about who can pick up the most points.
"It was obviously a good result for Hamilton but I'm not too fussed about other teams because ultimately if we don't win games it won't matter.
"We'll concentrate on ourselves and it's over the course of a season that things get decided.
"There are still big games to come before the split and then obviously after it a lot to play for."
Dundee would undoubtedly have set out to frustrate Rangers and hopefully quieten the large home support on Wednesday but instead got off to the worst possible start when they fell behind after just four minutes.
At one point it looked like the Dark Blues would be on the wrong end of a real hiding but they stabilised things in the second half with O'Dea insisting the players gave a better account of themselves and showed their true character after that early onslaught.
He added: "It was a tough game. They started very well and got a goal we were disappointed with.
"When you go to Ibrox you're going to face a lot of quality but it was a set play. It and it was basic and gave them a complete lift.
"After that, we were 2-0 down after eight minutes and you're fearing the worst.
"But in fairness to the boys, they stuck at it. We got in at half time and tried to make a game of it in the second half.
"We created a couple of chances but the game was gone and it was just about our character as a team.
"We did OK in the second half but overall it was a difficult game."