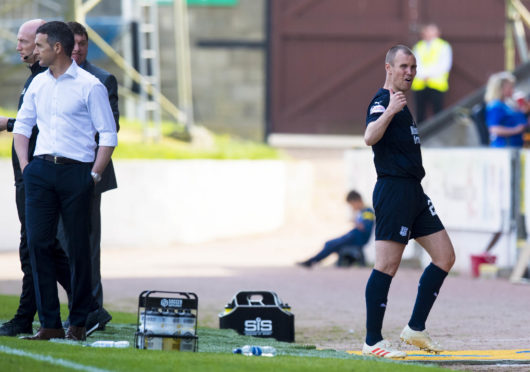 Jim McIntyre has admitted that his Dundee team have played themselves into a "precarious" position.
The Dark Blues sit rock bottom of the Premiership and will be all but relegated should they be defeated at Motherwell on Saturday and rivals St Mirren and Hamilton win their games.
McIntyre's considerable challenge this week is lifting the mood at Dens Park after losing an eighth successive match.
While he will try to stay relaxed and even upbeat, he insists that there is no one under any illusions that they are in the mire.
The Dundee manager said: "We are aware of the situation.
"We know how precarious it is.
"We are in a really dangerous spot if we don't win the next game and it's going to take a huge effort to get out of it.
"In all honesty, we probably have to win all four games and that is something we haven't done all season.
"So it's a big ask but it's doable.
"I always believe we have a chance of winning games.
"It's my belief that we still have players to cause teams problems on the day.
"But we have to bring it all together because that's where we have been hammering ourselves.
"We have to take chances and defend better. At the moment we are not doing either and that has to change.
"They have to forget what has happened in the past and focus on what we can change now.
"We are the only ones who can change this situation. We are the ones who have to claw things back.
"We still have an opportunity. It's a small one but it's an opportunity and that's the crumb of comfort we have to take.
"The run we have been on has been damaging but the thing we have to look at is that we could have been out of it by now.
"There is still a chance that we can still pick up points.
"It's my job to make sure there is no doom and gloom."
McIntyre touched on the reaction from striker Kenny Miller to being substituted against St Johnstone on Saturday, as well as the frustration and anger vented by supporters.
He said: "Listen, I hated getting subbed as a player – we all hated getting subbed.
"There is a frustration at how the game is going.
"That is a passion for the game. Sometimes you can let that run away from you and I have done that myself.
"The bottom line is that we have people who don't want to come off.
"So that (Miller's gesture) doesn't bother me.
"It was much ado about nothing.
"The fans weren't happy about the game and rightly so.
"We have now lost eight on the bounce.
"If you are part of the result then you have to be able to take the stick.
"You fully understand the punters venting their fury after the first goal.
"It has been a really tough two seasons for them.
"I totally get that because they have had such a hard time and it is to their credit that they continue to back us.
"As a group we need to give them something as well.
"I thought up until the goal the fans were right behind us on Saturday.
"Then, obviously, there was that frustration of: 'Oh here we go again.'
"It has been difficult for them and we need to be better."
McIntyre was then asked if the Dundee job had turned out to be tougher than he expected it would be.
He replied: "No, not at all.
"I knew exactly what was going to be required and came in with my eyes wide open."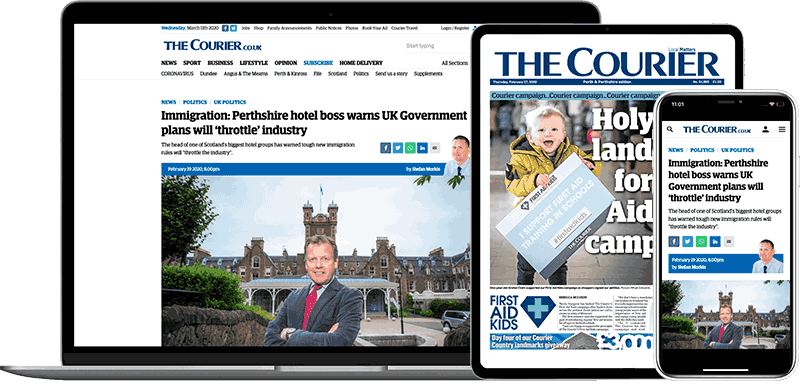 Help support quality local journalism … become a digital subscriber to The Courier
For as little as £5.99 a month you can access all of our content, including Premium articles.
Subscribe