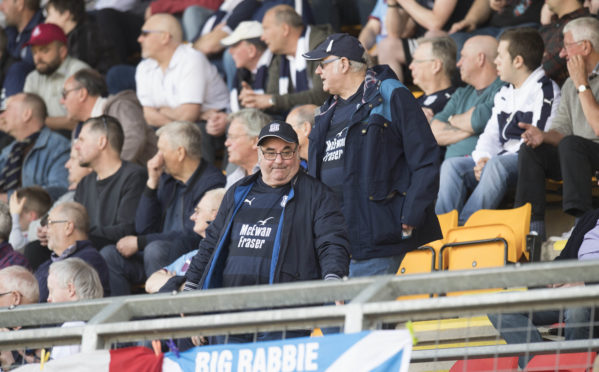 The possibility of a Premiership play-off between Dundee and Dundee United has all but disappeared, with the Dark Blues now needing a minor miracle to avoid automatic relegation.
Meantime, united are steeling themselves for an epic battle.
If they dispose of their Championship play-off rivals, the second hurdle is to face a Premiership side that are at an advantage in this situation, having played two games less and being better rested going into the scrap.
The stakes are extraordinarily high for both city clubs.
Dundee backer Tim Keyes must be wondering just how much more expensive running the loss-making club can be. The vastly reduced income available in the championship is staring him in the face.
With some fans already wondering if the American might contemplate walking away after his near six-year expensive stint at the club, supporters could do with some assurances regarding his long term commitment to the cause.
United investor Mark Ogren arrived only recently by comparison at Tannadice, and will have factored in that another season in the second tier was a distinct, if unwelcome and costly possibility.
The prospect of local derbies in next season's Championship may thrill some fans, but from an economic and status point of view, it comes nowhere close to the two clubs competing at top level where media coverage and crowds are much greater.
Dundee's displays and results since Jim McIntyre's arrival have surprised me.
I thought he would manage to turn the fortunes of the club around, but the results have been grim and it feels like the very soul of the club is slipping away.
The January signings have left the Dens supporters in despair and eight straight defeats is foolproof evidence that the team isn't good enough.
That leaves the board facing the prospect of providing further investment for a swift return to the Premiership, with no guarantee of achieving it.
With season tickets to shift and fans patience wearing thin, managing director John Nelms has mounting problems on his plate.
Meantime United have hit a decent vein of form and there are encouraging signs that they have enough about them to beat Ayr or Inverness in the play-offs.
That would set up a battle with St Mirren or Hamilton for a Premiership place.
There is at least a sense of optimism and renewal at Tannadice, whereas at Dens there's resignation and weary despair among Dundee fans.
A pal of mine, a Dark Blues season ticket holder who travels home and away, admitted he couldn't face watching the turgid stuff they were serving up if they were relegated.
That may be simply disappointment talking, which will lift in time, but he isn't alone in his dark thoughts.
If diehards like him feel like that, then there's scant hope of attracting the fair-weather supporters to a division, which although exciting, lacks the quality of the top league.
Both city clubs have failed badly in recent times.
Stewardship at Tannadice until the new owners arrived was unrelentingly uninspiring. Meantime, the original American dream at Dens is turning into a very bleak and dispiriting illusion.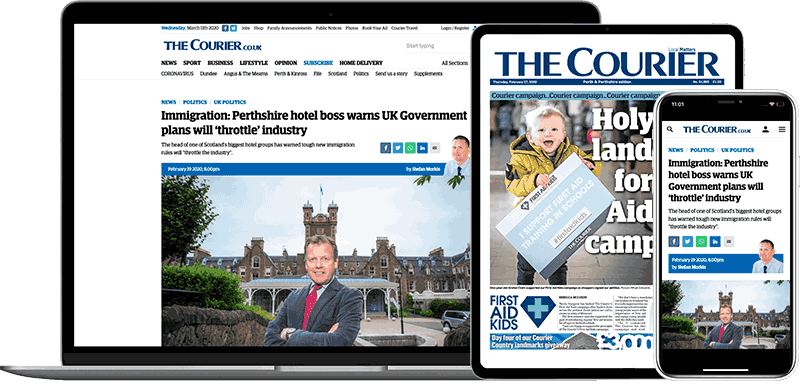 Help support quality local journalism … become a digital subscriber to The Courier
For as little as £5.99 a month you can access all of our content, including Premium articles.
Subscribe