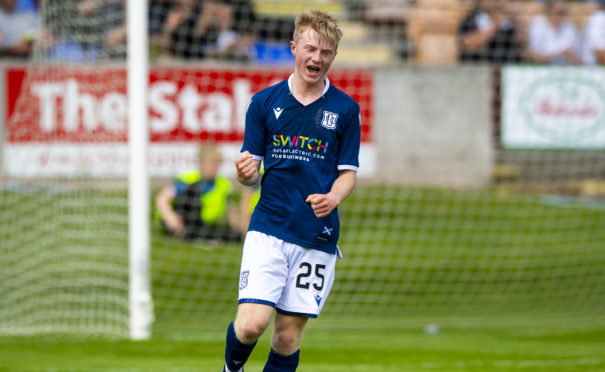 Jamie Ness believes teen spirit can prove to be nirvana for not only Dundee but the whole of Scottish football.
Hardly a veteran at the age of 28, Ness is relishing the chance to pass on some of the knowledge he has gained during spells at Rangers, Stoke, Scunthorpe and Plymouth to the Dark Blues' bright bunch of youngsters.
The midfielder watched James McPake's side beat Brechin City in a friendly on Saturday thanks to a winner from 16-year-old Lyall Cameron then was on the park himself to get a closer look in Tuesday's goalless clash with Nottingham Forest in Spain.
The Dens gaffer has also handed game time to Sam Fisher (17), Josh Mulligan (16), Grant Rodger (18), Callum Moore (19), Max Anderson (18), Finlay Robertson (16) and Michael Cunningham (18).
Ness feels the club, driven by McPake, are on to something.
When he was down in England, he saw at first hand how talented teenagers were stopped from developing because clubs were able to just dip into their pockets and buy more senior players.
That obviously stymied their careers so that is why Ness, who came through the youth ranks at Rangers, is so thrilled to see Dundee go down their chosen path.
He believes he has teamed up with some "real potential stars."
Ness said: "I have come back up from England and down south Scottish football doesn't really get the praise or recognition it deserves.
"I obviously know what to expect and I have been really impressed, especially with the young lads.
"There are two or three who are real potential stars for the team and I am looking forward to working with them.
"I think Scottish football as a whole can benefit massively from bringing through youth.
"Down south, with the finances completely different to up north, it is all about buying ready-made players.
"That can mean young talented lads get blocked and that's a shame.
"At Dundee, we are already seeing players getting their chance at 16 and that is invaluable for them and the club as a whole.
"You never know, some of them may have played 100 first-team games by the time they are 21.
"If that is the case across the country, then the future will be bright for Scottish football.
"I am keen to do what I can to help them because I think back to my own youth days at Rangers and know how great it is to have a senior player just talk to you about this or that.
"I am determined to do everything I possibly can to help bring the boys on and give them that encouragement because it can be a difficult thing taking that huge step up to men's football."
Ness is realistic to know that ahead of even nurturing the next generation is the need for Dundee to get back up to the top flight following the trauma of relegation.
However, he feels they can achieve both goals.
Ness added: "The most important thing for us in the short term is to get back into the Premiership.
"That's the main focus for the season.
"Thinking longer term, though, the future of the club is bound up in these lads, whether that means having them in the first team or selling them on at a later date.
"You never know where they will end up and that's an exciting prospect."
As for himself, he was pleased to get out on the park at the Pinatar Arena in Murcia on Tuesday, playing the final quarter of the game.
"I thoroughly enjoyed it," he said.
"I was delighted to get some minutes and I thought the boys were excellent.
"Coming late into pre-season, as I have done, you are playing a bit of catch-up.
"We dominated for large spells and kept the ball really well.
"I don't know if they (Forest) were a little bit complacent – that may have been the case – but we were in their faces and didn't let them control the match.
"The lads kept possession very well, which you have to do in this heat.
"Overall, there are a lot of positives to take from Tuesday."
Next up for Ness and his colleagues is a closed-doors friendly tomorrow against his former club Scunthorpe.
He is hoping the feelgood factor is enhanced by that test.
He added: "It's a really positive environment that I have come into.
"It doesn't have the feel of a club that has just been relegated.
"There has been a big turnover of personnel and a new manager but it is notable that everything is upbeat.
"There is a good atmosphere and we also seem to have brought in a number of strong characters so it's looking good for facing Scunthorpe."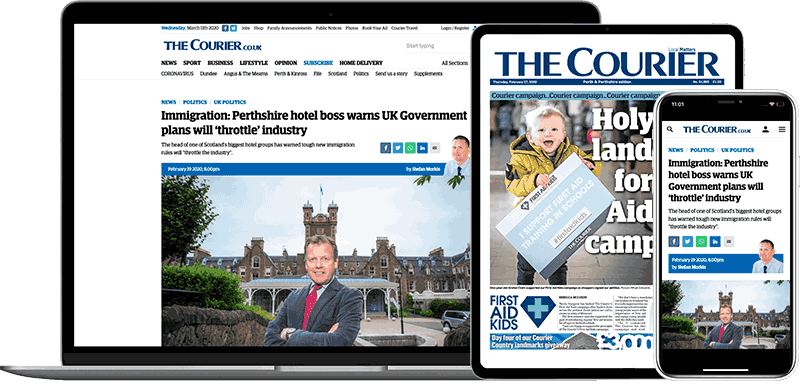 Help support quality local journalism … become a digital subscriber to The Courier
For as little as £5.99 a month you can access all of our content, including Premium articles.
Subscribe