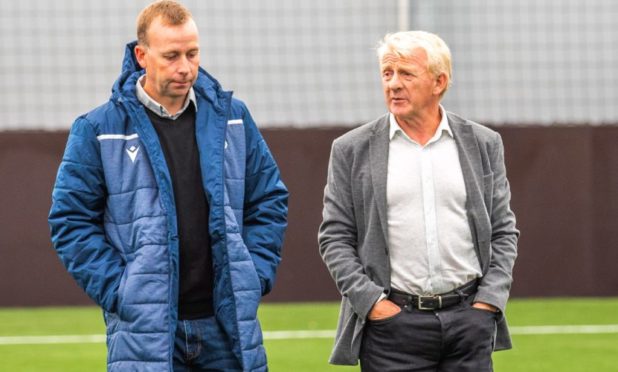 Gordon Strachan insists the same level of importance needs to be attached to the promising players in the club's Academy as the first-team squad at Dens.
The Dark Blues youngsters have a new place to call home at the Regional Performance Centre For Sport at Caird Park.
The various age groups and their parents were given a guided tour of the brand-new facility last week – with Strachan also in attendance – before moving in on Monday.
The former Scotland and Celtic boss has travelled all over the globe in recent years studying some of the world's top youth Academies.
Having been appointed Dundee's Technical Director in July, he is now eager to implement his own ideas along with those of Head of Academy Stephen Wright and all the other youth coaches.
And Strachan admits everyone needs to be singing from the same hymn sheet at the club.
The 62-year-old said: "Some of the places in the world where I visited, Academy football is more important than first-team football which is strange because you live and die on results.
"But the club must get better and stronger as it goes on and people have realised that the Academy is so important especially at clubs where they don't have the finances to go and buy players.
"When I went around the world, I never copied anything, I spoke to people who ran Academies, the coaches.
"I think we must now realise at Dundee that the Academy must be as important as the first team.
"That's everybody who works for Dundee understanding that.
"We are all in this and the Under-12 coach is as important as the reserve team coach.
"They all have to feel part of it. We sat down recently and had seven people round a desk which has never been done before, sitting talking and throwing ideas around.
"I loved it and could have sat there forever.
"The thing is we have to prepare our players to play any system in any sort of game.
"I can talk about football all day – I love football."
Strachan is bubbling over with ideas for the Dundee Academy but one of his biggest priorities now that the youngsters are using the facilities at the Centre is to make the whole experience as stress free as possible for the players and their families.
As a dad and grandad he knows only too well just how difficult it can be when teams do not have a permanent home.
Strachan said: "The Centre is a fantastic facility and it will be great for families especially with the weather we get.
"We have to make it a great experience for all the family.
"I am a grandad whose kids went to academies and I am a father of kids who went to academies.
"The hours that mums and dads and other siblings have to put in . . . so we are looking at how we can make it the best for them.
"We will look at facilities, we will look at logistics but it has to be a place for everyone to enjoy.
"How do we keep the family unit happy while they are going through this experience?
"I think often, the experience for families is so stressful.
"It is the one thing I have picked up in my research in the last 10 or 15 years – it is so stressful for families.
"We are trying to take that away from them. This (Centre) will help, there is no doubt about that because of the facilities but there are other ways we can help them as well.
"I have thrown out some ideas to the other coaches and as I said it is how to take as much stress away as we can for families."
Strachan added: "Funnily enough when I was doing my research, I asked the Dundee people if I could come up about eight months ago to see them.
"I was driving up and it was only at five o'clock that I knew where they were going to train.
"It must have been so stressful for the families not knowing where they were going to have to drive to.
"So this will take a lot of that away.
"This (Centre) will be the players' home now and for all the families.
"It feels great to have a home."
The multi-million-pound Centre is jam packed with state-of-the-art pitches and equipment but Strachan also thanked Leisure and Culture Dundee for going the extra mile to help him.
He added: "We have so many ideas for coaching the kids. Getting as many touches of the ball is the most important thing.
"I know fine well that we will have more touches of the ball than any other Academy.
"We have lots of other ideas we want to put in.
"The people here have been brilliant. I came in a wee bit late so they have been readjusting what they have been doing to help me.
"I thought it would be really difficult to ask them to move this here or that there but they have said, 'Absolutely, we will do that'.
"The chairman has said we will pay for that.
"We want to deliver players, real top players who are good team-mates.
"We also have to send kids from this facility who are more rounded people, who have enjoyed it, still love the sport and want to do well."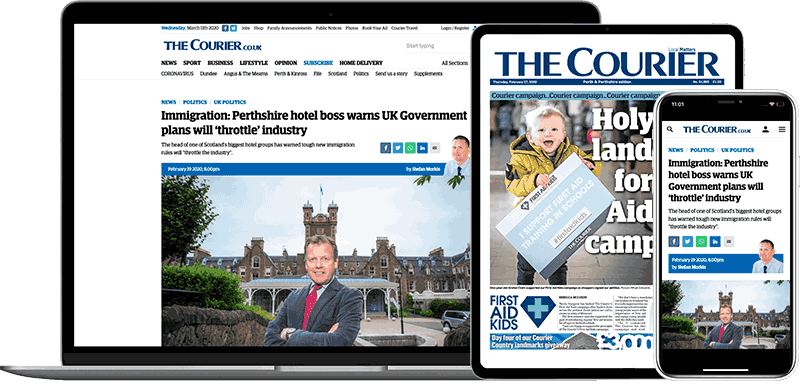 Help support quality local journalism … become a digital subscriber to The Courier
For as little as £5.99 a month you can access all of our content, including Premium articles.
Subscribe