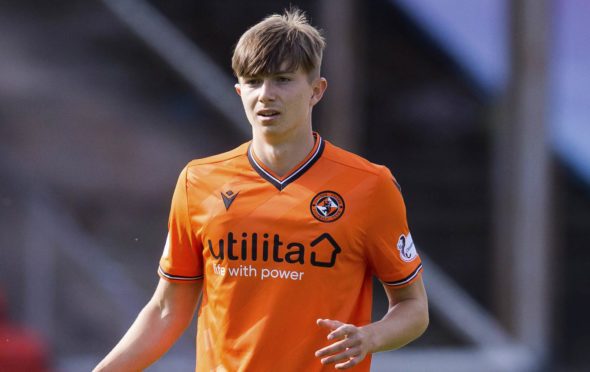 Dundee United have conceded defeat in their attempt to persuade Scott Banks that he would be better off staying at Tannadice.
The 18-year-old midfielder was offered a new deal by United but has decided not to sign it and instead let his current contract run down to the end of the season.
Banks has been regularly linked with Crystal Palace and the English Premier League side may yet come in with an offer for the player in the January transfer window.
The Tangerines are entitled to £200,000-plus in compensation for their academy graduate whom, it is understood, was looking for United to make him their second-highest paid player in order to consider re-signing.
Neilson feels Banks, who has made only two starts and two sub appearances for United, would have been better getting some more first-team experience behind him before taking such a giant step to a side like Palace.
The Tannadice boss said: "We have offered him a really good contract but they (Banks and his agent) have decided it's not for him.
"So the indication we have had is that they will run the contract down, which is disappointing.
"We gave the boy a platform to go and play, sent him out for a good loan spell with Clyde and then brought him back.
"We offered him the opportunity – we didn't sign someone else because we planned for him to play – but they have decided it is not for them.
"That's how football works these days, I'm afraid, so the opportunity now goes to the players who want to be here.
"It will be up to him and his agent where he goes.
"It's just disappointing because he has been here from a young age and the club has spent a lot of time and effort in developing him.
"He is someone we felt we could help get to the next stage.
"Young players need stability and somewhere to play first-team football," added Neilson.
"We wanted to give him a platform but if he doesn't want to take it then that's up to them.
"Will we get training compensation for him? Yes, I think that's the way it will work.
"Time will tell whether has been given good advice or bad advice.
"All I can say is that he had the opportunity here to play first-team football and we will see if he gets that somewhere else."