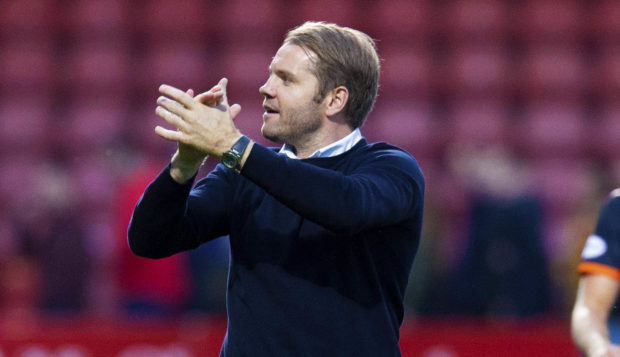 Dundee United boss Robbie Neilson is backing his players to take the Premiership by storm next season.
The man responsible for leading them back up is confident they can aim for a top-six finish.
The Tangerines find themselves in the unprecedented position of knowing they are a top-flight club again but without a clue as to when they will play their first fixture.
The coronavirus pandemic has ensured that the uncertainty goes on for Neilson, despite Dundee's vote U-turn having guaranteed them the Championship title after four seasons down.
Whenever the whistle is blown to kick off Scottish football again, the United gaffer feels his men will be ready to aim high.
That was the case when he took Hearts back up to the big league back in 2015 and he is looking to repeat the magic.
Neilson said: "We are not planning to go up there and be down at the bottom of the league.
"We want to go up and get into the top six – that's what we want to do.
"There has been a lot of momentum built up over the last 18 months and although it will have been a while since the players were together, I think we will still have that when we start again.
"I came into the club October/November time (in 2018), so the first January when the new owner Mark Ogren came in was a big one and a planning one.
"We brought in the players we hoped would get us over the line the first season but we knew, if it didn't happen, we would have good continuity over the summer and could hit the ground running the next season.
"It's been in the planning for a while. Three windows to get here and this summer is now our chance to build the squad again and add to the players we already have.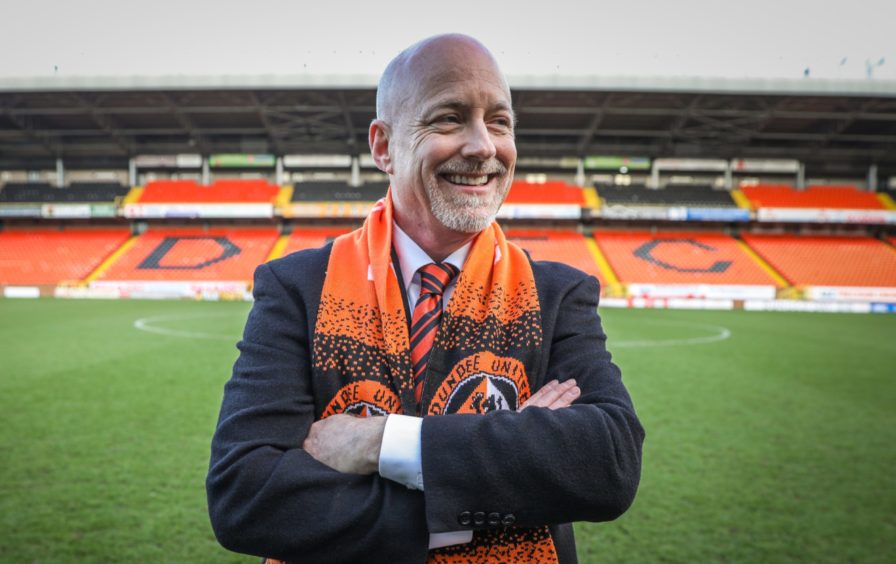 "Every manager would tell you the hardest part of it lately has been the uncertainty of it all but at least now, in the lower leagues, everyone can start planning now.
"There are still so many unknowns, though, because we don't know when we are going to be back in.
"We were hoping for the end of May but the government are saying June 10 so we will just have to wait and see," added the Tannadice gaffer.
"Budget-wise we are unsure about what is going to happen, and the longer you go without football the more revenue the clubs are losing.
"So while the league is sewn up, from our point of view there are still so many things up in the air.
"The one positive is we don't have too many players out of contract so that helps because we don't need to make massive changes."
Neilson revealed that winning the title with United meant as much as anything he had previously achieved.
He said: "It ranks right up there in my managerial career.
"It is very difficult to win a league title.
"There are players who will never win another one. Very few people throughout their career win leagues.
"Players win cups as you can have three or four rounds, lucky games, good draws, but the sustained effort to win a league is very difficult so it is great.
"The objective last season was to go up and we missed out one the last day in the hardest way possible through penalties and managed to pick ourselves up and go again.
"We said in the summer we would make sure we would get promoted and I'm delighted for the staff. It's been tough for them as well."
Neilson pinpointed that penalty shootout play-off final loss to St Mirren in Paisley last May, when United failed to score any of their kicks, as a huge incentive to make sure they finished top this time.
He said: "That (play-off loss) was a massive driver the whole season, especially for the coaching staff.
"We tried to keep positivity amongst players and not speak about it much.
"We mentioned it at the start of the season but, as a coaching staff, it was always at the back of the mind knowing we had to make amends for that tough day.
"It's great to get over it and have the celebration now and enjoy it.
"It's been a long period and a long challenge."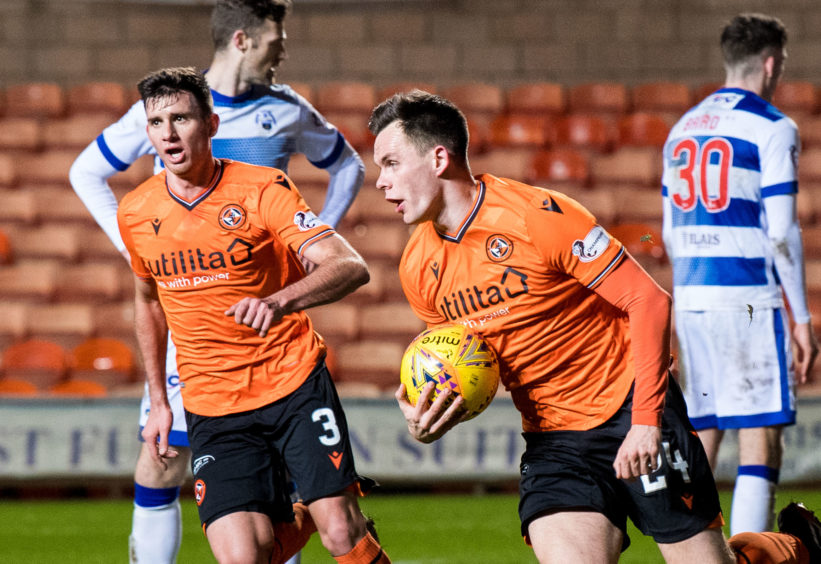 It has, indeed, been a story full of twists and turns, finished off by the most remarkable final chapter.
Neilson was asked if he fancied, one day, writing a best-seller about this most peculiar of times.
He joked: "To be honest, I don't think anyone would believe the ending, would they?
"You would need to rewrite it a couple of times. Even now it seems strange.
"Normally, the day after winning a league, you would be back in the stadium, still celebrating.
"Everyone would be in and there would be an atmosphere but it is what it is.
"As long as everyone is staying safe, we hope we get over this and celebrate eventually."
Doubt still stalks Scottish football, of course, despite United's confirmed title.
League reconstruction is on the agenda, thanks in no small part to neighbours Dundee.
Neilson would love it if he could take United back to Tynecastle, where he enjoyed so much success.
He will, therefore, be hoping Hearts can somehow be saved from relegation.
"They are a massive team and I had a great experience there," he said.
"Personally, and as a club, we were looking forward to going there next season.
"It's a great day for the fans going to a terrific stadium.
"If I had my way I would like to see Hearts in the Premiership but that is for the clubs to decide.
"Ann Budge (Hearts' owner) is on the working party along with Les Gray from Hamilton, so we will see what happens.
"I would like to be going to Tynecastle next season but the clubs in the top flight will decide that, not us."
Neilson admitted it had been "interesting" to have city rivals Dundee holding the vote that would see his own team crowned champions.
He tried to keep tabs on events on the other side of the street but was left a little bemused by the to-ing and fro-ing.
The United boss said: "It was an interesting one.
"I don't know the reasons behind it and why Dundee didn't vote (last Friday).
"We thought it would be Inverness who were the key ones and when it came out someone didn't vote it turned out to be Dundee.
"They will have their reasons for that and then for the way they voted (on Wednesday).
"It has been a strange week and I tried to stay away from it because nobody really knew what was going on.
"You heard people saying this is happening or that's happening but I don't think anyone knows the real story behind it.
"I think only probably Dundee know the reasons for what's happened.
"They do say that any publicity is good publicity. We have certainly had that, although I'm not sure it has been all that good."
IAN ROACHE: Dundee United's path back to promised land of Premiership