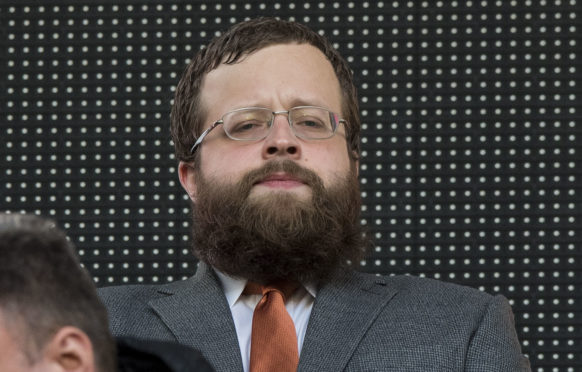 Dundee United joint-owner Scott Ogren has revealed the Premiership new boys would prefer to be in a 12-team division next season.
With the SPFL's reconstruction taskforce having started the process of looking at the options to change the set-up in Scotland, the Tangerines will be looking on with enormous interest.
The American, who is on the Tannadice board along with his chairman father Mark, has spoken about his hopes and dreams for the club when they do get back into the big league.
United will wait to see what is suggested but Ogren has disclosed that they would be happy to keep the number as it is.
"We prefer 12 teams but just being there is the most important," he said.
"It is not purely financial.
"We want more games against the top teams.
"That is not just for financial reasons but also from a sporting experience."
The coronavirus pandemic meant United could not get their day in the sun as champions of the Championship, with the celebrations done in cyberspace rather than on the park or in the stands.
When the ball does come out again, Ogren junior will be looking to get the most enjoyment out of football's return as he possible can.
He will also welcome the bigger fixtures with the larger crowds that will help boost income streams.
Ogren, who was speaking to the Dode Fox podcast, said: "We want to be in a situation where we are having fun and making money.
"In order to do that you need to be a successful team and to have good players.
"In order for us to meet these goals as a club then we know we have to make the fans happy.
"We have been pretty consistent," he added.
"Step one had to be to get out of the league (Championship) because the monies and financials we had to invest over the last two years isn't sustainable for us or the club. So the first step was to make it to the Premiership.
"Now it is the top six and pushing for Europe. That is the next goal.
"Since we started almost two years ago that was the blueprint we laid out with my dad and (club sporting director) Tony Asghar.
"We also want to have some cup runs and at that point we are viable on the financial side of it, while also having a lot of fun."
Ogren is delighted the Tangerines got over the line, although ideally he would rather have seen the season played to a finish.
He added: "We wanted to play (on) for a couple of reasons but we are happy to be champions now.
"From our point of view, we wanted to be champions on the pitch then there is the money impact.
"It is hard to plan and budget when you don't have games and (don't know) when they are coming back. That has been a tough thing.
"These last six weeks have been terrible without the games."
The Tangerines have been one of the clubs using the UK government's Coronavirus Jobs Retention Scheme, or furlough, to help pay players and some staff during the shutdown.
Ogren explained the move, saying: "It was a decision that had to be made from a financial point of view.
"We lost four matches at Tannadice, we don't know when we are going to play again and season tickets were pushed back, although they should be out this week.
"Just to survive through this time it was a decision that had to be made."
Last season, Ogren travelled with and sat amongst the United fans when they played their Scottish Cup replay against Hibs at Easter Road.
He is obviously looking forward to more such adventures in the top flight.
He said: "It was a fun night and it would have been great to win but it was great before the match.
"It was a shame we lost.
"Lawrence Shankland's goal was incredible and Adrian Sporle's goal to tie up at that point gave us hope.
"It was a good experience.
"If it was up to me, I would never wear a shirt and tie especially to a football match.
"I prefer to be in with the fans, that is where it is at for me.
"I am a fan of so many teams and that is why we got into this.
"We got into this because we are fans.
"As for the first Dundee derby (United won 6-2), I was sad that I wasn't at Tannadice that night but the atmosphere looked great from afar.
"It seemed like every time we had a chance we scored.
"I don't even think it was one of our better performances as a team but we just finished every chance we had.
"It was a fun night and seeing Robbie (Neilson) walking round the pitch with his six fingers up was fun to see."
Dundee United Supporters' Foundation defend themselves in wake of chairman Mark Ogren's decision to cut ties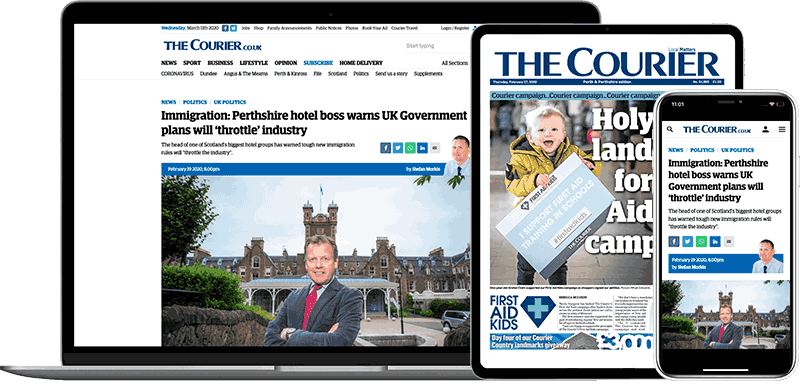 Help support quality local journalism … become a digital subscriber to The Courier
For as little as £5.99 a month you can access all of our content, including Premium articles.
Subscribe